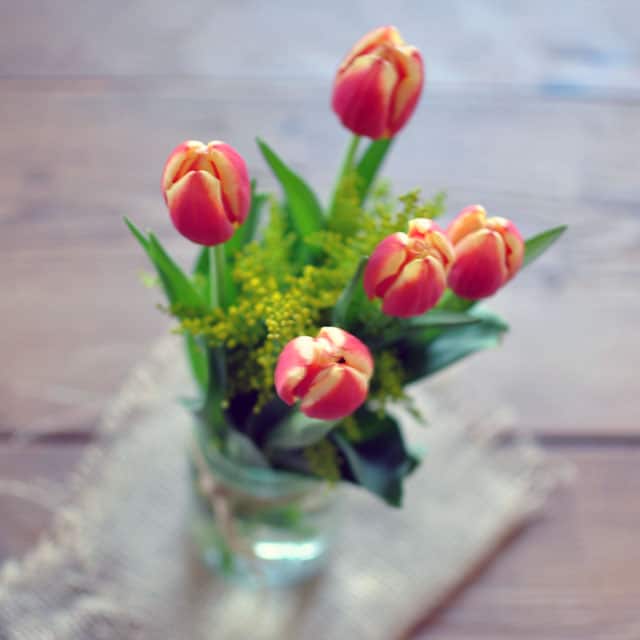 We love to entertain at our house (if you haven't guessed) but we're not the stuffy types. Since we spend so much time planning our meals, cooking, and selecting music for our gatherings, we like to keep things simple when it comes to table settings. But, every once in a while, we like to step it up a notch and host a more elevated evening; complete with reusable napkins, a flower arrangement, and multiple forks. Here are a few tips for creating a stylish table setting for your next dinner party at home. Try these ideas next time you have people over (hint: for your next Pairings Box night!).
Use creative serving vessels. I like to put out sea salt in lids from my Weck jars. Also, it may be overplayed, but mason jars make great water glasses; sometimes I even use them for wine! Having a nice, reusable glass bottle is handy so you don't have to run back and forth from the kitchen and the dining table, refilling people's water glasses. Add mint and cucumber slices or lemon slices to your water to fancy things up. I also use mine for juice when I'm having people over for breakfast or brunch (leftover juice can be kept in the fridge).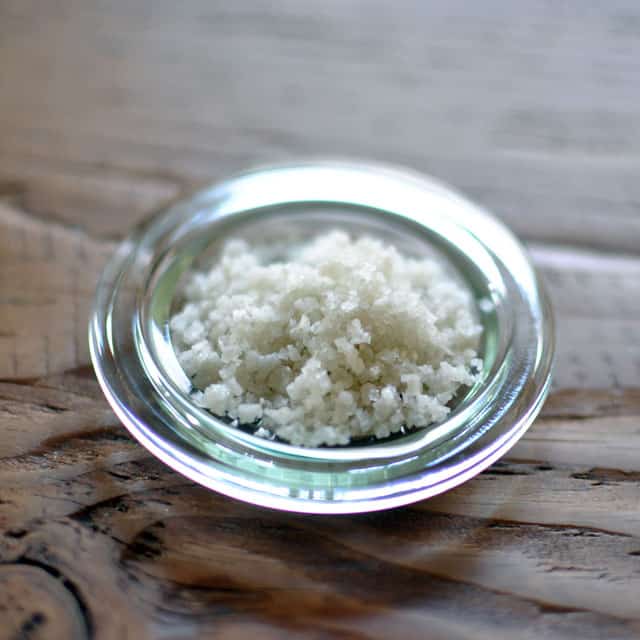 Take note of the details. I'm a big fan of communal, family-style eating. Everybody digs in and no one is afraid of using their hands. Whenever I have a dinner party, I always have a loaf of bread (or two) on hand. A baguette is a favorite choice as it doesn't need to be cut. Place broken pieces on a nice cutting board, wrap it up in a scraps of burlap and twine or place it on some craft paper. I especially love the pain d'epi from Acme Bread if you're laying bread out on the table.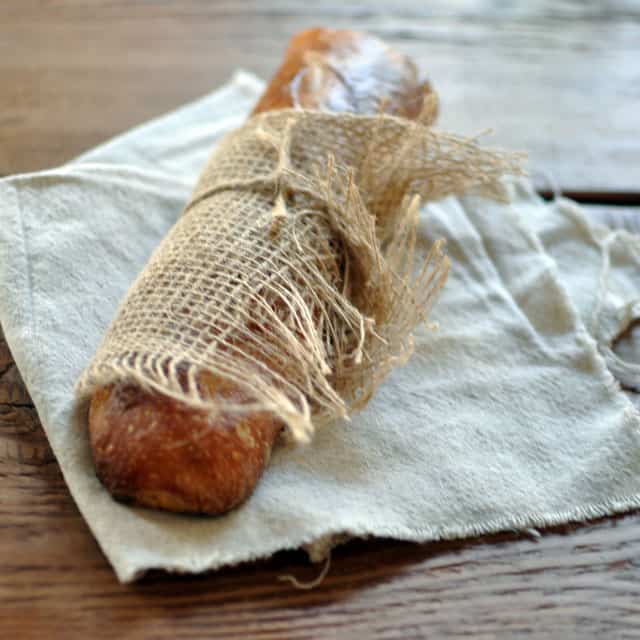 Think like a restaurant. I've noticed that restaurants often utilize plain dish towels as napkins. I bought a bunch of mine from Ikea (they're super cheap!). I use them for everything, but especially love how they look on a table.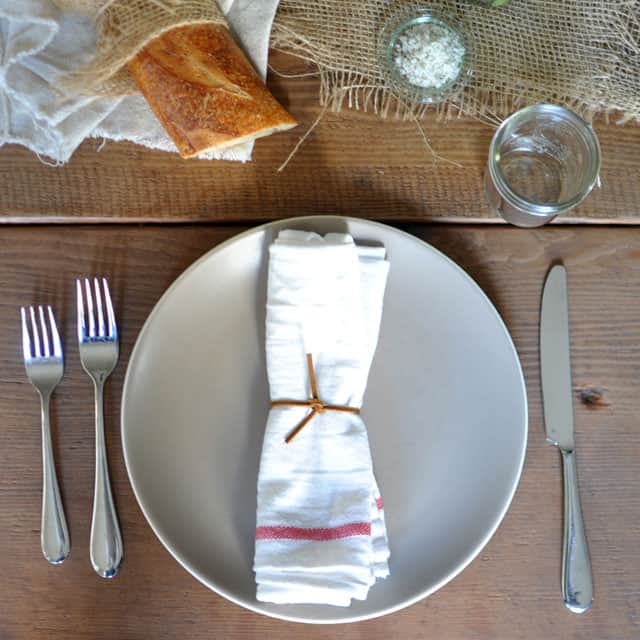 Get low-commitment crafty. I've always been a crafty person but these days, my crafting is generally reserved for the kitchen. That said, I always enjoy what I would call 'hacker crafting' — when I can feel like I've added a handmade touch to something without spending hours on it. I purchased some suede laces from Michaels a while ago (similar ones here) and have been using them to make simple, rustic napkin ties (I got the idea from Remodelista). There's nothing easier.
Add a colorful flower arrangement. I love the look of a monochromatic flower arrangement. Peonies, dahlias and tulips are some of my favorite flowers and they can look great in a simple glass jar by themselves or with some basic filler. Check out this post on A Cup of Jo for some more great inspiration and tips for creating a beautiful flower arrangement for your dinner table.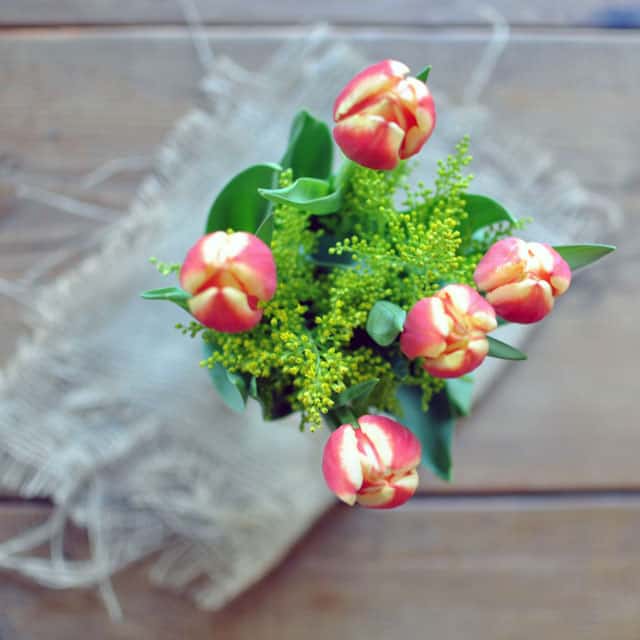 Get proper. I think learning how to set the table is one of those things that I associate with officially being an adult. I'm not etiquette an hound but I do think knowing how to set a table is just one of those things you should know. Here's a quick refresher: knife on the right, with the blade pointed towards the plate, dinner fork on the left, and salad fork (optional) to the right of the dinner plate. Your glass should be set above the knife.