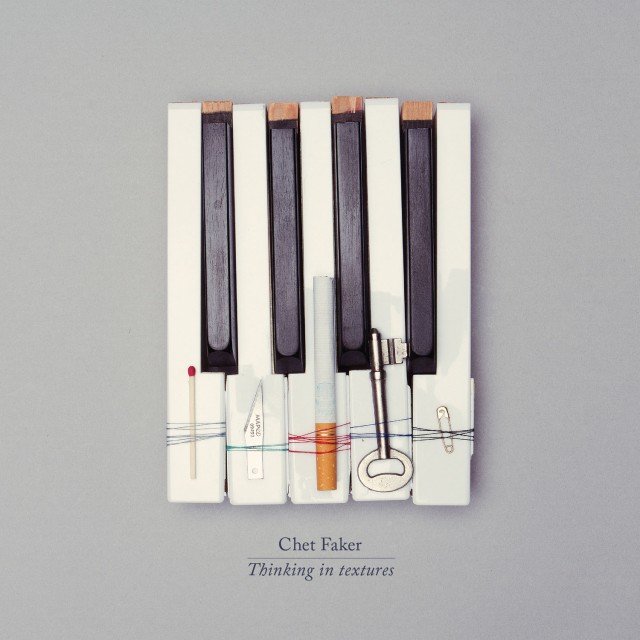 Chet Faker's Thinking In Textures EP has been a common weeknight listen in our home for the past few months. I originally stumbled upon it because of Faker's sexy "No Diggity" cover which I featured in our Blackstreet Served Three Ways post. It turned out to be a great find as the tune served as our gateway to the rest of the album. Since then Thinking In Textures has steadily grown into a comfortable groove that Kase and I can regularly turn to when we're looking for some chill downtempo vibes to fill the home.
In case you're wondering, Chet Faker is an alias. The Melbourne, Australia songwriter prefers the mystery that his relative anonymity provides. He's been described as hailing from Melbourne's "tight-knit disco scene" and he lists a wide-range of influences on his Facebook page that includes Thom Yorke, Four Tet, Jai Paul, Flying Lotus, Nicholas Jaar, Gold Panda, Burial, Star Slinger and Motown Records. Although not nearly as trail-blazing and experimentation-prone as his influences, you can hear the mark of most of those artists on Thinking In Textures. It's sparse, electronica-steeped indie r&b that can be as comfortable as a warm blanket on a cold night. Indeed, the worst I can say of Thinking In Textures is that I'd like to see Faker explore the boundaries of his songwriting to experiment with even more textures and challenging structures. At its best it's sexy and soothing. At it's worst it's easy to ignore.
Kasey's recipe for Weeknight Noodle, Vegetable and Shrimp Soup is an excellent pairing for the EP. It is warm, soothing and a little sexy. It's a little fiery (especially if you get happy with the Sriracha) and almost tastes too yummy to possibly be as good for you as it actually is.
You can buy Thinking In Textures from iTunes. Head back to the Kitchen to read Kasey's recipe for Weeknight Noodle, Vegetable and Shrimp Soup.