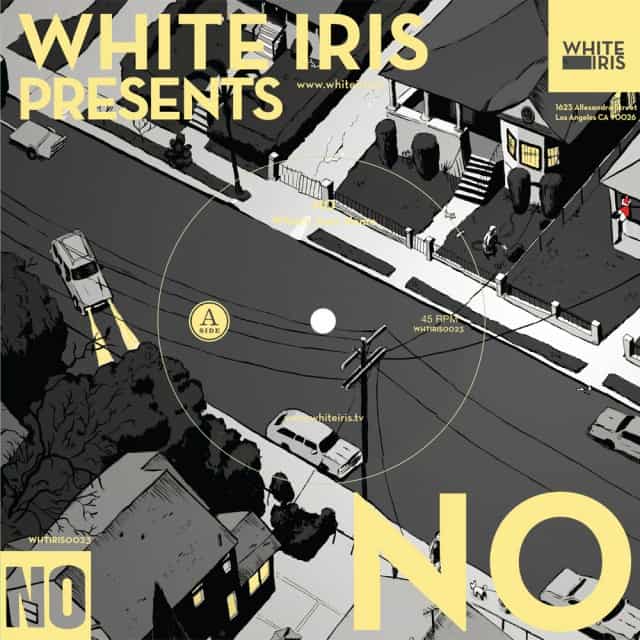 Our feelings for Echo Park-based NO are pretty well documented. So, as you might imagine, we're as excited as anyone to get our hands on a copy of their latest limited edition single via White Iris. The new 45 features not one, but two brand new tracks by the boys.
The a-side is the soaring and cinematic "Whats Your Name." The track slowly booms open, full of purpose and ready for that tantalizing slow build the band has shown a knack for our their debut EP. Frontman Bradley Hanan Carter's baritone croon relates the story of a pair of would-be lovers who are wandering lonely looking for love: "Well, I don't quite know what to say / She wears a red dress out when there's gray . . . Well, I don't quite know what to do / He wears his black coat out when it's blue."
The b-side, "Eleven Eleven," is more kinetically charged and clattering. It features a pulsing rhythm and meandering melody that alternates in turns against Carter's careful, melodic phrasing. BIG. That's the word you'll hear when you listen to this pair of tunes. Listen to them for yourself and then follow the link below to order your copy of the single.
The single is limited edition and available from White Iris. Get 'em before they are gone.