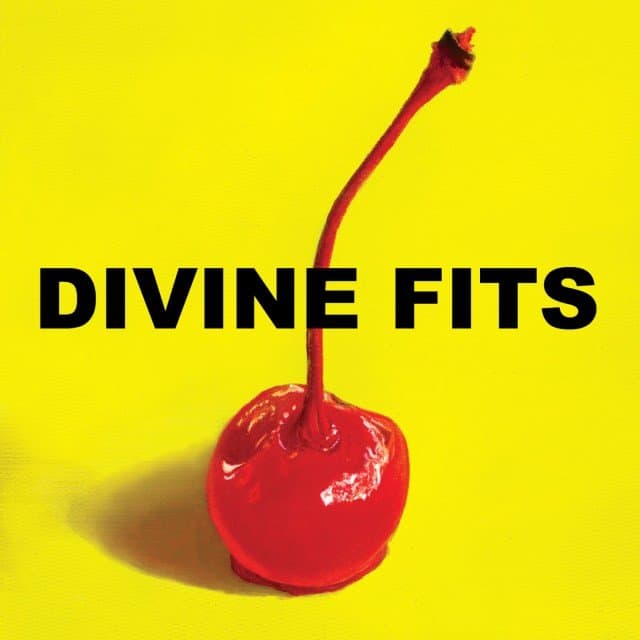 I may not be a jam aficionado, but I do like to think that I know exceptionally good food when I taste it. And, it's my humble opinion, that the Apricot and Vanilla Bean Jam Kasey is featuring in the Kitchen today is really, really amazing. As in: this is one of the best jams I've ever tried. Ever. In her post today, Kasey mentions that one of the best parts of this jam is the fact that in the middle of the winter you'll still have a little slice of summer. Don't believe her. This jam will never last until winter. We made nearly nine jars of it, and they are going lightning fast. We're constantly dipping into the jars and eating it by the spoonful. The already delicious and sweet flavor of apricots is imbued here with lush vanilla and (thanks to the pits) almond flavors. It's complex, yet simple. It's familiar, but exotic. It's a new favorite, but with pedigree. And, for all of these reasons, it's a great musical pairing for Divine Fits' debut A Thing Called Divine Fits.
In case you haven't been keeping score, Divine Fits is an indie rock supergroup built from the ground up by Britt Daniel of Spoon, Dan Boeckner of Wolf Parade/Handsome Furs, and Sam Brown of New Bomb Turks. It was recorded this past spring and features the band lyrically covering topics such as "the death of true love, hitchhiking, cocoa butter, emotional distance, what happens when the curtain drops, and Minneapolis, MN."
So what does it sound like? On the one hand, we never hear the fellas stray too far from one we've come to expect from them. There are moments that wouldn't feel at all out of place on a Handsome Furs record. And there are moments that wouldn't feel at all out of place on a Spoon record. For example, the jam "Like Ice Cream" has Britt's fingerprints all over it. And not just because he handles the vocals on the tracks. Actually, on second thought, maybe it is exactly because he handles the vocals on it. After all, the track is built from looped vocal snippets that form a spine for the tune's lead vocal melody, and that's a trick we've heard before on more than one Spoon record (but which, for my money, never gets old). But where it really feels like a Spoon track is that attention to rhythm and production that Daniel brings to everything he's been involved in. It's catchy as all and will almost certainly get your hips swaying.
But the collaboration offers far more than just a collection of alternating Spoon and Wold Parade tunes (not that I would have complained if it had). For example, opener "My Love Is Real" doesn't sound quite like anything any of the gents involved have released before. The groove is built upon a grimy, minimal rhythm and Boeckner's vocals contrasted against clean, glistening synths. It's simple but engaging.
In fact, the boys take the time to tease out some of the different directions they can naturally take the collaboration without resorting to any filler. For example, "Flaggin A Ride" is a Daniel-fronted track that with a punchy rhythm and tense guitar riffs. "What Gets You Alone" is a frantic Boeckner-led rocker that swirls in woozy, wobbling grooves. "Would That Not Be Nice" is a steady, shuffling summer jam fleshed out with maracas (yup!) and sugary, experimental production. "For Your Heart" is an almost bleakly dystopian synth-pop jam scratched together from dull neon lights and a skittering rhythm (which is more fun that that might sound). And, considering the parties involved, "Shivers" is an almost unusually direct take on a tune originally written by Nick Cave for his first band The Boys Next Door. There is a lot here to enjoy.
Go now and buy A Thing Called Divine Fits from Insound. Head to the Kitchen to read Kasey's recipe for Apricot and Vanilla Bean Jam.
Also, don't forget to share your favorite summer moments on Twitter and Instagram by tomorrow using hashtag #HDMoment. As you may recall, I've been acting as Haagen-Dazs' music curator for their 50 Summer Moments program. You can read more about what that means here. Basically, they are donating money to honey bee research every time you or I choose to share a summer moment. All you have to do is make sure to add the #HDMoment hashtag to your tweet or instagram. The last day to participate is tomorrow though! In order to see the collection of Moments submitted so far check out http://hdmoment.tumblr.com/