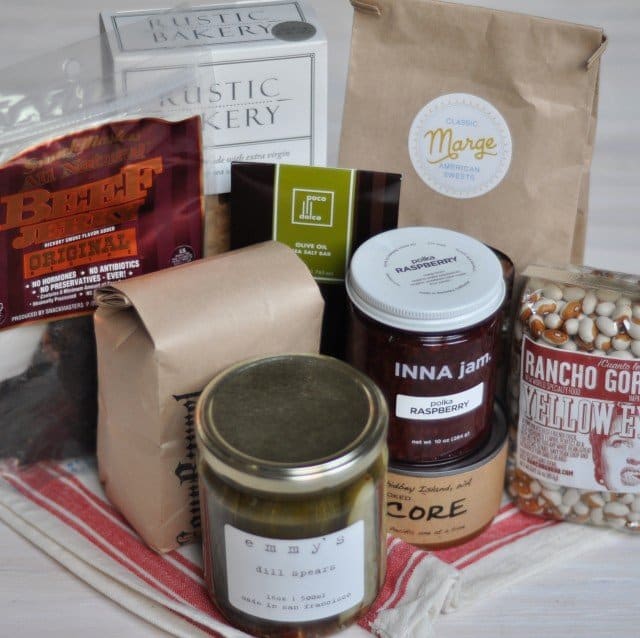 As fog-dwelling San Franciscans, Kasey and I are huge fans of the California Academy of Science. The amazing museum sits just a few blocks from us in Golden Gate Park and includes a stunning aquarium, a state-of-the-art planetarium, a natural history museum, and a rainforest dome. Not only that, the museum hosts an ever-changing series of exhibits and events. At the moment, they are preparing to launch their latest exhibit, Earthquake, which they describe as "a kinetic journey toward understanding these super seismic phenomena and how they fit into the larger story of our ever-changing Earth."
One of my favorite events at the museum is the ongoing Nightlife event which the Academy hosts every Thursday night. The event offers adult-only guests the opportunity to visit the museum in the evening while sipping alcoholic beverages and often while listening to live music that has included acts such as Best Coast, Jens Lekman, and more. To celebrate the new Earthquake exhibit, on Thursday, May 31st, Nightlife is hosting a special "80's Quake Party" that includes an Earthquake Sundae-eating competition organized by Ghirardelli Ice Cream and Chocolate Shop, live performances by Weekend and Violens courtesy of Noise Pop, and an opportunity to meet with me to learn what every San Francisco foodie needs in case of an emergency.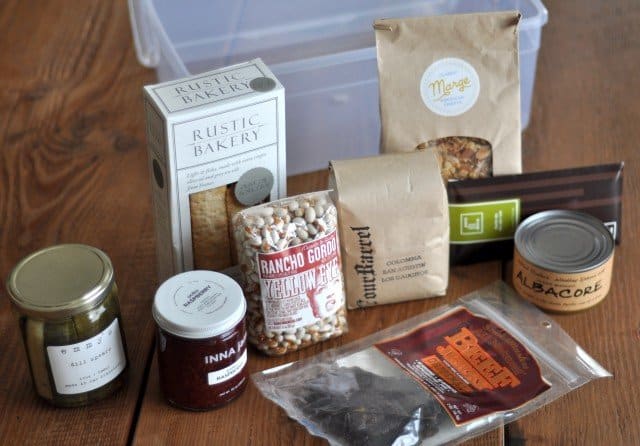 Yup, we've partnered with Nightlife to put together three (slightly tongue in cheek) San Francisco foodie Earthquake Survival Kits that include several delicious, shelf-stable goodies. We'll be giving away three of these kits at the Nightlife 80's Quake Party. We'll be hosting the giveaway in the African Hall and winners will be announced at 9:30 via social media. Each kit includes the following items:
Marge Bakery's artisan granola.
Marge Bakery makes Classic American Sweets of all sorts. Marge Bakery is owned by Seattle-by-way-of-San Francisco food blogger/baker Megan Gorden. Her artisan granola is made in small batches using good quality olive oil along with a blend of rolled oats, pecans, almonds, maple syrup, pumpkin seeds, sesame seeds, dried cranberries and more.
INNA jam polka raspberry jam
INNA jam makes fresh, seasonal jams from organic fruit grown within 100 miles of their Emeryville kitchen. Kasey and I could put down an entire jar in one sitting if we threw our self-control out the window.
Rustic Bakery
Rustic Bakery is a Marin County based company that produces hand baked artisan crackers and breads that use only the best organic grains and seeds. They're delicious. These crackers are great to eat on their own or spread with some of the other goodies from the survival kit.
Four Barrel Coffee
Like any true San Franciscan, I question whether I could survive at all without my locally-produced coffee. Everyone has their favorite coffee roaster in the city, but the Mission District-based Four Barrel is amongst my favorites. Coffee was a no-brainer for the survival kit. After all, I'll take comfort in knowing that if tomorrow does bring the zombie apocalypse, I'll still be able to enjoy a warm cup of lightly roasted Colombian coffee from San Agustin Los Cauchos in the morning.
emmy's Pickles & Jams
San Francisco-based emmy's offers delicious artisan pickled vegetables and preserved fruits sourced from local, organic farms. All of her products are prepared in small batches using only seasonal fruits and veggies. Her dill spears are nutritious, shelf-stable addition to any foodie's survival kit.
Poco Dolce
Kasey and I keep a steady supply of Poco Dolce chocolates in our pantry. The San Francisco-based chocolate maker that relies on simple, fresh and all natural ingredients. Kasey's favorite is the Peanut Butter bar and mine is the creamy Olive Oil Sea Salt Bar. This isn't just key for your Earthquake survival kit, this is the perfect dessert to accompany any meal.
Rancho Gordo Beans
The Napa, California-based Rancho Gordo produce the most flavorful heirloom beans I've ever tried. We keep them regularly stocked in our pantry as well, and they'd be a welcome addition to any Earthquake survival kit.
SnackMasters All Natural Beef Jerky
SnackMasters is a California-based company that produces flavorful, all natural jerky that is hormone free, antibiotic free, and preservative free.
Island Trollers Alder Smoked Albacore
Island Trollers offer dolphin-safe, sashimi grade troll caught canned albacore. This stuff will make you forget you'd ever tried any other canned tuna. No only is it delicious, but their sustainably caught albacore is approved by the Montgomery Bay Aquarium.
Connect with Nightlife to learn more:
http://www.facebook.com/calacademy-nightlife
http://twitter.com/#!/calacademy_nl
http://www.calacademy.org/events/nightlife/