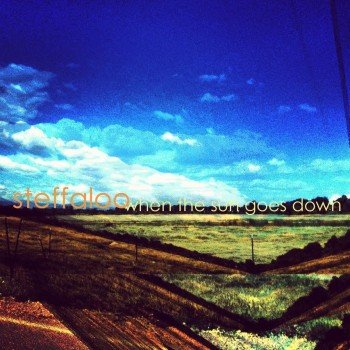 For our third Pairings Box we teamed up with our Los Angeles-dwelling friend Steffaloo.  The pair of tracks featured on the sold-out, hand-numbered TK003 7″ exemplify Steffaloo's ability to break a song down to its core to reveal the tune's inner beauty. For example, you'll hear it in her take on Wham!'s "Wake Me Up Before You Go-Go." I think we can all agree that the original is fun, infectious and upbeat, but if we are honest, it's also sort of cheesy and over-the-top.  In other words, the original is the type of song that is perfect for a memorable scene in Zoolander. In her rendition, Steffaloo breaks the tune apart, carefully stripping the song down to its basic elements, revealing an inner beauty that simply isn't apparent in the original. Meanwhile, the A-side is the enchanting highlight from her solo debut, Meet Me In Mountauk, titled, "When The Sun Goes Down." It is an elegant and shimmering ballad spun along nothing more than a straightforward, acoustic-guitar based melody and Steffaloo's lovely, feather-light vocals. It is pure love.
Steffaloo – Wake Me Up Before You Go-Go (WHAM! Cover)
Don't want to miss our future 7″ singles before they are gone?  You can sign up for the January Pairings Box here.