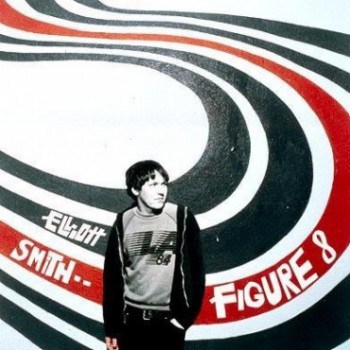 Simplicity is such a great thing. In my opinion, it is always better to keep things simple and execute it perfectly than to over complicate things and allow for sloppy execution. The Black Pepper and Parmesan Ricotta Gnocchi recipe Kasey is featuring is a perfect example of how this can play out in the kitchen. Kasey kept the recipe simple, didn't overly complicate things and then just executed the recipe beautifully.  And the result was a deeply satisfying meal. One of those meals where the only downside was the tummy-ache it left me with when I ate way more than I should have. I couldn't resist them though. After all, they are pillowy and tender with a crisp, crunchy sear. There is no sauce – and it isn't missed. It's delicious food with a pleasing texture. What more can you ask for from a meal? Today's Musical Pairing, Elliott Smith's Figure 8, reflects this same "less is more" school of thought in music. Indeed, Smith was the poster boy for beautifully simple songwriting.
It's telling of Smith's songwriting that Figure 8 is actually considered one of his most sonically detailed albums. Certainly compared to his earliest albums Figure 8 is artfully produced and relatively lush – but that is only due to the bare-bones nature of albums like Roman Candle and Either/Or. Nonetheless, this is still uncomplicated music built from beautiful harmonies, melodic acoustic guitar, and only subtle orchestration. The exquisitely crisp "Son of Sam" opens the album with an upbeat slice of Beatles-esque pop rock lightly trussed up with smooth harmonies and starkly lit piano. Similarly, "Junk Bond Trader" still reflects Smith's appreciation of The Beatles' song-craft, and is easily one of the album's biggest cuts with harpsichord flourishes, slide guitar riffs and blinking keyboards. And yet these two songs which arguably reflect the most sonically adventurous cuts on the album, are still pretty straightforward. As a result, Figure 8 is both a catchy pop album and an elegant artistic statement from one of my generations' greatest songwriters.
Head to the Kitchen to read Kasey's recipe for Black Pepper and Parmesan Ricotta Gnocchi.