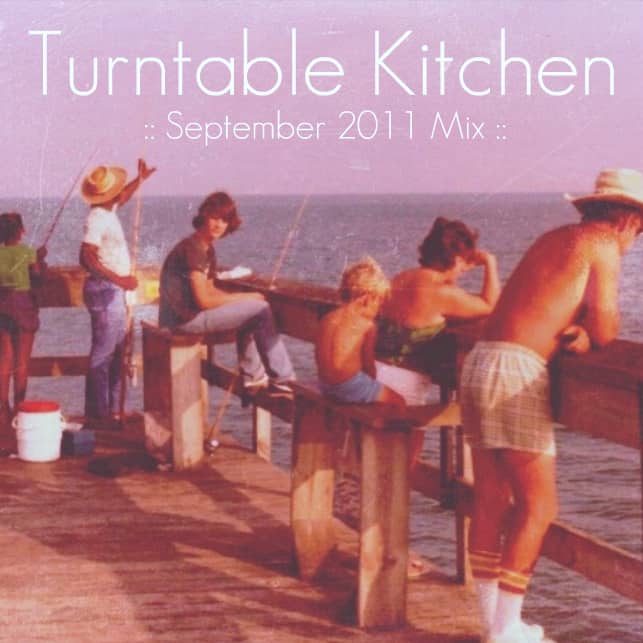 Historically, September has been a really good month for Kasey and me. Kasey and I got married in September 2009. I began my new job in September 2010. And this year we are putting the final touches on our very first Pairings Box! That may be why the September mixes have always been some of my best.  For example, my very first mix I ever shared with our readers was in September 2009 (sorry – it is no longer available), and I think the Musical Pairings' September 2010 Mix (which is still available) has held up very well over the past year.  Heck, if you are new to the site and need even more music than the September 2011 mix has to offer, go back and grab the 2010 mix too.  I don't think you'll be disappointed. Meanwhile, I think you'll be hearing a lot about the new artists featured on today's mix in the months to come – there is a lot of great talent here. In fact, there is so much "awesome" here you're going to need new earbuds to listen to it all with.
Coincidentally, we have some great earbuds to give to one lucky reader. Do you remember those neat Thinksound earbuds we reviewed recently?  Well, thanks to the folks at Thinksound, we also have a pair of the sexy looking ts02+mic earbuds in the silver/cherry finish that we can give away (see a pic at the bottom of the post)! Leave a comment naming at least one thing you are looking forward to this Fall and you will be entered to win. The headphones are only available to ship to a U.S. address. A winner will be selected at random on Friday, September 30.  UPDATE: We've selected our winner.  Congratulations Rebecca M!
Thanks to my fellow co-bloggers where I discovered a few of the tracks on this mix: Unholy Rhythms (BLZRS), Listen Before You Buy (Saintseneca), and Pasta Primavera (Yawn).  Also, congratulations to Dodge and Roaring Colonel Records who will be releasing Cheyenne Marie Mize's new EP.
Turntable Kitchen :: The September 2011 Mix (.zip file)
01. Cheyenne Marie Mize – Wishing Well
02. Saintseneca – Acid Rain
03. Giraffage – Moments
04. HEALTH – Goth Star (Pictureplane Cover)
05. Yawn – Empress
06. Colleen Green – Worship You
07. Dum Dum Girls – Bedroom Eyes
08. Toro y Moi – All Alone
09. Neon Indian – Polish Girl
10. Lucas Santtana – Cira Regina e Nana
11. Grimes – Vanessa
12. James Vincent McMorrow – Higher Love (Steve Winwood Cover)
13. The Weeknd – Life of the Party
14. Purity Ring – Belispeak
15. Wise Blood – Nosferatu
16. Bleached – Think Of You
17. BLZRS – Fashion Crimes
18. 14th – Hide Yourself
19. Clams Casino – Fakest Year Ever
20. rEMi – Twistin' It Up (feat. Chris Scott.)