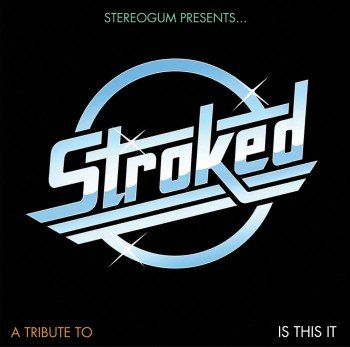 Tribute albums can be tricky.  After all, the source material is often considered sacred by many fans – and it can be quite difficult to compile a collection of songs by different artists that will satisfy even hard core fans of the original artist.  And despite these challenges, Stereogum previously managed to curate the best Radiohead tribute album (perhaps the hardest band to successfully cover) I've heard to date with their OK X tribute that featured Vampire Weekend, My Brightest Diamond, and John Vanderslice (amongst others).  They even followed it up with excellent tribute albums for R.E.M. and Bjork that featured scores of great bands/artists.  Well, it seems they are swinging for the fences again, this time pulling together some of indie rocks finest new stars for a tribute marking the 10 year anniversary of the Strokes' Is This It.  Amongst others, the collection includes tracks by Peter, Bjorn & John; Chelsea Wolf; Owen Pallett; Real Estate; Wise Blood; the Morning Benders; Heems from Das Racist; and more.  However you feel about the source material (which is still pretty epic in my mind – although not on par with OK Computer) the quality of the individual contributions by the covering artists cannot be denied.  You can download the tribute in its entirety with liner-notes penned by the artists from Stereogum.  Below you can check out two of the finest cuts from the collection.
Real Estate – Barely Legal
The Morning Benders – Last Night
Go to Stereogum to download the collection.