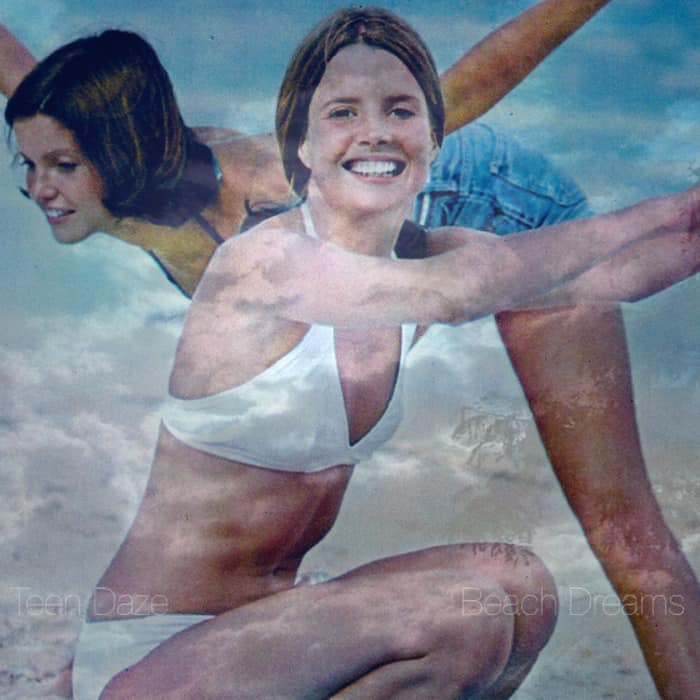 If you don't know Teen Daze by now, you really need to change up your listening routines.  Though I suspect our regular readers have been jamming out to his tunes since we posted about him in May of this year.  It was around that time that he released the excellent Four More Years EP, a sparkling, synth-smeared collection of chillwave jams anchored by the hypnotic and alluring "Shine On, You Crazy White Cap."
And instead of following up with more nostalgia-laced, hazy chillwave tunes, he demonstrated a flair for sonic self-reinvention when he dropped a stuttering synth-pop cover of Japandroids' "Wet Hair."  Gone were the ambient wooshes that had made the tracks on the prior EP so trance-inducing, in favor of an adrenaline charged swagger.  It is still one of my favorite singles from this year.
But if that track was intended to signal a change in direction for the Vancouver-based artist, it was a red-herring as to exactly which direction he was headed.  Earlier this week he released his follow-up EP, Beach Dreams, which clearly draws inspiration from the retro-beach, lo-fi throwback scene that washed ashore this year.  This time, wet guitar licks, crashing percussion and sunny-melodies spread out like skantily-clad beach-goers bathing happily in the sun.  Sure, it is still dripping with nostalgia, but stylistically the palette he used is very different.  It is available as a pay-what-you-want download from his bandcamp.  You can even download it for free, but I sincerely ask that you promote the music by making a reasonable donation to our Canadian-friend for the download.  It is certainly worth it.
Teen Daze – Let's Fall Asleep Together
Don't forget to "heart" our songs on hypem if you like what you hear!