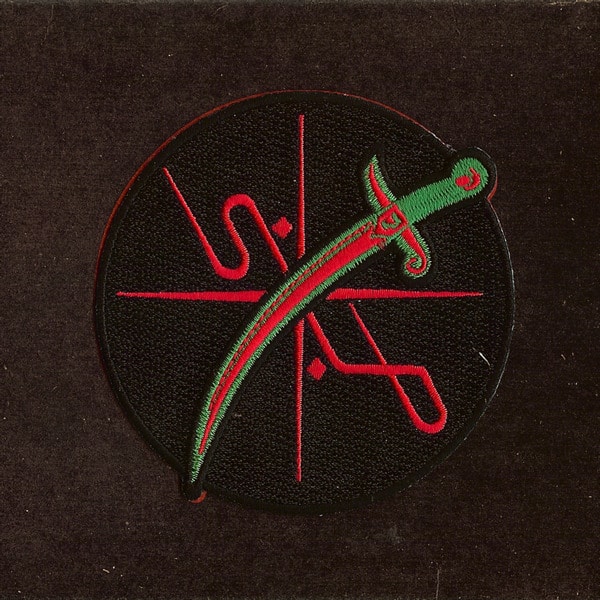 I won't pretend to be a hip hop expert. I'm not. I like a lot of hip hop, but I definitely come from a more rock and roll based background. And when I do like hip hop, it tends to be somewhat "weird" hip hop (i.e. Sole, Spank Rock, Keak Da Sneak, Dalek, M.I.A., Wu Tang Clan, etc.). But I also really like some of the most mainstream rappers (i.e. Outkast, Jay-Z, Kid Cudi, Lil Wayne, and Nicki Minaj).  In other words, I do consider myself a fan of hip hop.
So with that in mind, despite a few excellent high profile releases by Kanye West and Big Boi, I was pretty disappointed with hip hop this year. That is until I heard the Seattle-based Shabazz Palaces' two EPs. Fronted by Digable Planets' Ishmael "Butterfly" Butler, Shabazz Palaces' tunes blend afro-beat, dubstep, and hip hop with a healthy serving of chaos. Bass-heavy, asymmetrical rhythms mingle with layered/dubbed vocals and sinister synths that fade in and out at intermittent intervals. This is music with substance, with depth, with attitude, and with confidence.  This is an example of a group pushing up against the boundaries of hip hop to see where else it can go.  And for these reasons, this EP is one of my favorite albums I heard this year.  They recently signed to Sub Pop, so I'm looking forward to their Sub Pop debut.
Shabazz Palaces – Gunbeat Falls
Don't forget to "heart" our songs on hypem if you like what you hear!