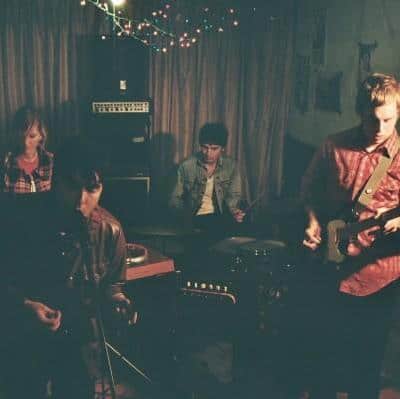 We are very excited to offer you yet another exclusive MP3 to celebrate the launch of Turntable Kitchen!  This time, Athens, Ohio rockers Wheels on Fire have offered us an the first digital leak of the fiery track, "She Wanna Know," from the i'm turning into you EP.  Although the record was previously released, this is the first time the track has been available digitally outside of their Myspace page.
Their Cherry Bomb EP has proven to be one of the year's best 7″ releases.  And where the tracks from the Cherry Bomb EP called to mind the Rolling Stones and the Kinks, "She Wanna Know" has a loose and rambunctious thump and swing that call to mind the Stooges and early Elvis Costello.   Copies of the EP are still available from Big Legal Mess Records.  Big, big thanks to Wheels on Fire for sharing this with us!
Wheels On Fire – She Wanna Know
Don't forget to "heart" our songs on hypem if you like what you hear!