You and your blood oranges. I've been hearing that phrase consistently every winter for the past five years. You see, when I lived in Italy my junior year of college, I became obsessed. I'd never seen such a thing in my life before: an orange that looked like a regular old orange from the outside, but inside was a juicy, bloody red. It was sweeter than a normal orange, more flavorful, and never failed to surprise me with its myriad of color combinations. Some parts of the orange would be more maroon, while others more closely resembled a plain orange.
When I came back to the States and discovered that lo and behold we too had blood oranges, I started to stockpile, as much as I could, every winter when they'd come into season. I'd bring one to work every day. And am still finding more and more people that haven't yet been introduced to this glorious fruit.
Alas, we're talking about salad here. You know that
b'stilla
that we made? Well, a dish as buttery and rich as a phyllo chicken pie needs the freshest of salads. And since we were playing on the sweet note, this salad seemed like a great match. I'd made quick-
pickled red onions
once before, as a side to some fish tacos. They clearly left an impression. This salad pairs fresh, beautiful blood orange slices with pickled red onions that are drizzled with some olive oil and sprinkled with big chunks of gray sea salt. It's not what you'd expect: the blood oranges' sweetness is the perfect contrast to the tangy pickled red onions. The olive oil provides a warm, muted note, and the finishing bite of gray sea salt reminds you that as simple as this salad is to make, its flavors seem to belie complexity.
Blood oranges, while still relatively unknown to most of America, are starting to appear in grocery stores like Safeway and Trader Joe's. They make fantastic orange juice, but be careful–they don't lie about that 'blood.' Their juices stain.
Blood Orange and Red Onion Salad with Gray Sea Salt
1/4 small red onion, sliced very thinly
1/4 cup rice wine vinegar
sea salt and fresh pepper
4 medium blood oranges
2 tablespoons of good-quality extra-virgin olive oil
French Gray sea salt, to serve
1. In a small bowl, combine the red onion, vinegar, a few shakes of sea salt and sprinkling of pepper. Allow the onions to stand stand at room temperature for about 15 minutes before draining through a fine sieve.
2. Peel the oranges and then thinly slice them crosswise. Arrange the orange slices on a platter and toss the red onion evenly on top. Drizzle with olive oil and sprinkle with some French gray sea salt and more fresh pepper.
Musical Pairings: Boards of Canada – Geogaddi + Blood Orange Salad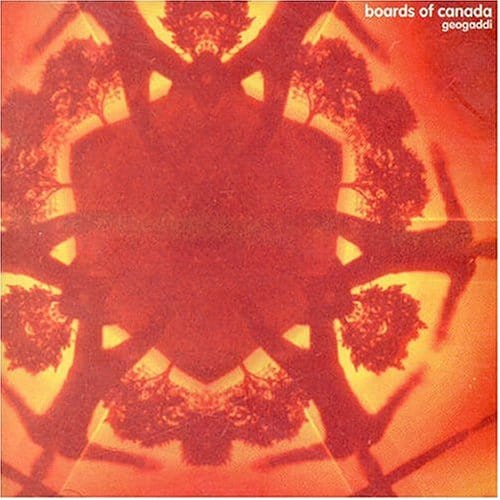 Today's recipe on eating/sf is a blood orange and pickled onion salad with gray sea salt. It features sophisticated ingredients and strong flavors. It is tangy and citrus-y, but well balanced with the pickled onions and gray sea salt. Boards of Canada's 2002 IDM masterpiece, Geogaddi, is my choice for a pairing with this recipe because it is also sophisticated and balanced with strong textures and music. To read more, head over to Musical Pairings @ eating/sf. –Matthew