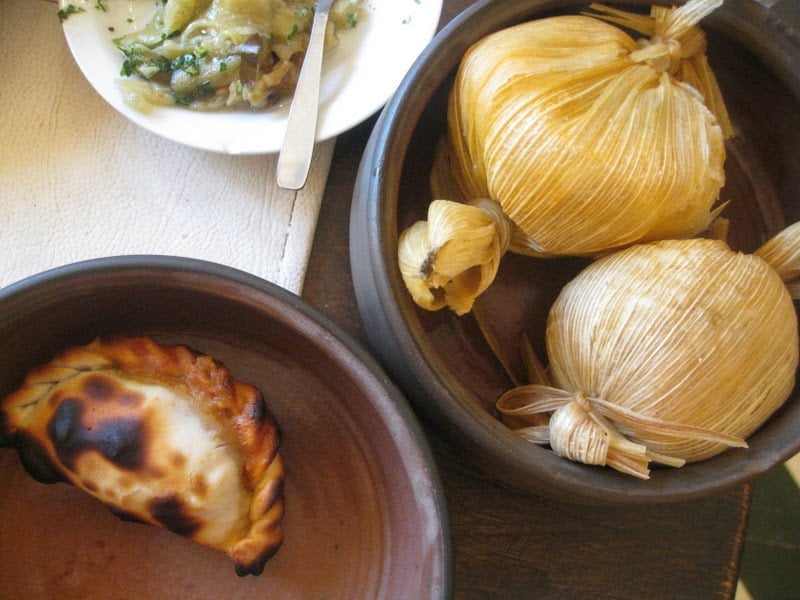 I don't have a review and a local pairing for you today (watch for it tomorrow!) but I do have something else in mind. Specifically, some links to delicious-looking recipes you could consider for your next potluck party, as well as some gift ideas for foodie friends.
I love food blogs, and follow a good 30-40 on a regular basis (more, if you include occasional visits). I've been having/going to a lot of potlucks recently, and have been eyeing recipes that would fulfill my potluck needs. Here are a few from the blogosphere that I think look like great ideas:
Spiced couscous with dried fruits, pomegranate and mint from cotto e crudo
Mini Turkey Meatloaves from Dani Spies
Sugar-Crusted Fennel & Pear Salad from Buff Chickpea
Cocoa Brownies from lemonpi
Empanadas with Eggs, Pancetta and Caramelized Onions from He Cooks, She Cooks
Stuffed Portabellos with Herb Sauce from Sprouted Kitchen
Honey Whole Wheat Pound Cake from Joy the Baker
I've also been eyeing the Web for great potential gifts for foodie friends.
Everyone could use an apron–I love this adorable one from Etsy.
I've written up/adapted a bunch of recipes from this lovely book, perfect for a friend who likes to entertain: Cooking for Friends
We have been making everything from grilled cheese to seared steak on this Le Creuset Grill pan–great for a grill-loving guy or gal.
Sending someone cookies is never a bad idea. Here's a delicious idea from a Foodzie producer.
And if you're looking for some music inspiration today, check out Matt's list of the best free mixtapes over at Musical Pairings today.
The picture above is of some food we had in Tilcara, Argentina while on our honeymoon. I've been looking back fondly at our pictures, especially as we've been getting them printed and framed, and the appetizing spread made me think about potlucks.