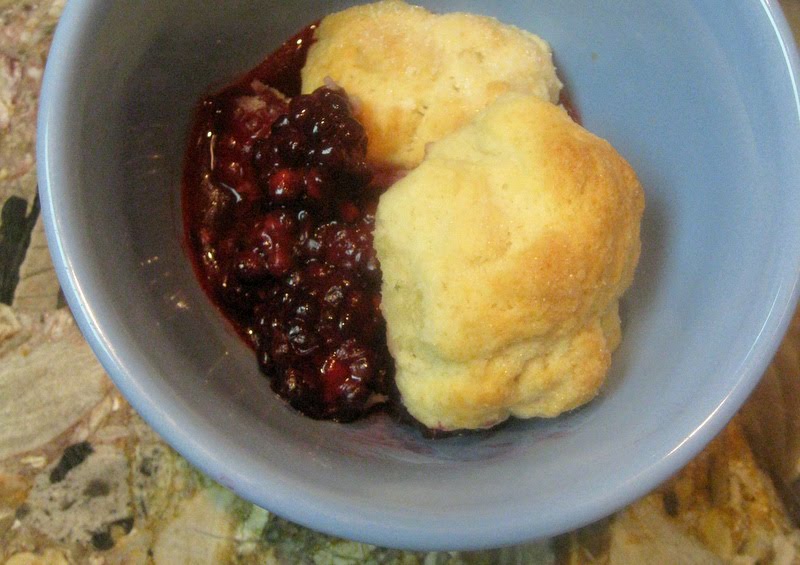 When The Kitchen Diaries first arrived on my doorstep from Amazon, I was really excited. But after flipping through it a few times, I found myself somewhat disappointed–I was ready to start bookmarking recipes, but I couldn't seem to get into the book. The number of lamb and pork dishes threw me off, as I largely don't cook either. And the coconut-milk heavy curries weren't really my thing either. I put the book on my bookshelf, and sighed in dismay.
Yet, a few weeks later, I made myself reopen it and start to really read into it. All of a sudden, recipes were popping out at me from every page–cozy vegetables, roasted meats and indulgent-looking cakes. I couldn't help asking myself, "what was I thinking?" The book is broken down by seasons, albeit British seasons, but still. Nigel is a popular writer in England, and he chronicles his life, day by day, through food. I have yet to read the entire book, but I've already bookmarked quite a few recipes (including a soup that I will be making for dinner tonight).
This cobbler instantly jumped out at me. I was at my parents' house, and promised to take care of dessert. I took stock of the kitchen: a Costco-sized box of blackberries on the counter. I also knew that as Russians, they are never out of sour cream. I flipped through my book when my eyes fell on this rustic fruit dessert, which promised a warm, bubbly concoction perfect for a late fall evening.
The recipe that Nigel provides calls for nectarines and blackberries, but being that it was late Fall, I decided to make due with the berries (despite being out of season, they're quite plentiful in stores). This cobbler is a delight, and not quite like any cobbler I've had before. The sour cream biscuit topping is just the right consistency–soft, light, plump and slightly tangy. The berries, which soak in lemon juice and sugar before baking, are also bubbly, juicy and not too sweet. Together with a generous scoop of vanilla ice cream, the combination is out of this world, and in my opinion, the perfect Fall/Winter end to a dinner party.
* Please excuse the quality of these pictures–I didn't have a real camera with me, and this was all I managed. If you make this dessert, though, I promise you'll forgive these pictures, as it is just plain out of this world.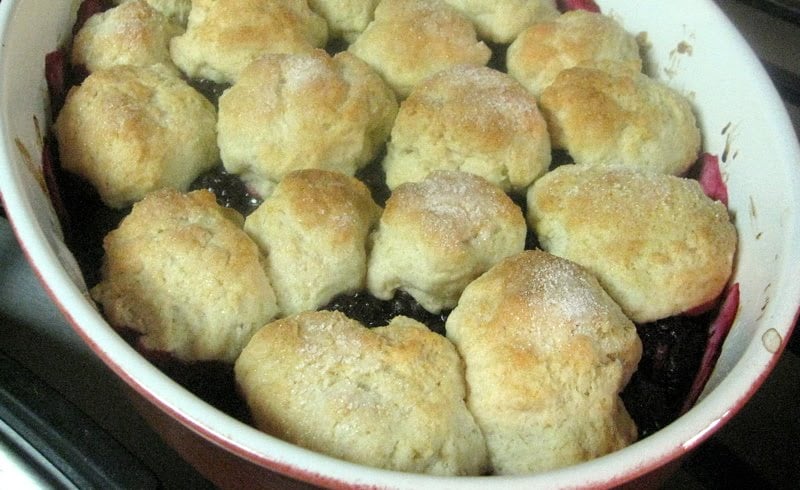 Blackberry Sour Cream Cobbler
adapted from Nigel Slater's The Kitchen Diaries
* serves 4
3.5 cups of blackberries
juice of 1/2 lemon
3 tablespoons of sugar
1 tablespoon of flour
1.5 cups of flour
pinch of salt
2.5 teaspoons of baking powder
6 tablespoons of butter
4 ounces of sour cream (full fat)
1. Preheat the oven to 400 degrees F.
2. Combine the blackberries with the lemon juice, 2 tablespoons of sugar, and 1 tablespoon of flour. Pour into an baking dish.
3. Make the cobbler topping by putting 1.5 cups of flour, salt, baking powder, sugar and butter in the food processor, pulsing until the mixture resembles fresh breadcrumbs.
4. Pour the mixture into a bowl, and mix in the sour cream with your hands until you have a soft dough.
5. Break off round, walnut-sized pieces of dough and arrange them atop the fruit, flattening them slightly. Sprinkle these rounds with sugar (about a tablespoon's worth).
6. Bake the cobbler for about 25 minutes, until the tops are golden and the fruit underneath is bubbling.
7. Serve 2-3 cobbler/biscuits atop the cooked fruit. Top with a scoop of vanilla ice cream. Eat warm.
Musical Pairings: The xx – XX + Blackberry Sour Cream Cobbler
Kasey's blackberry cobbler is probably one of the most popular dishes she has served at a dinner party this year. It was hot, melty, sweet and positively irresistible. A good pairing for The xx. The xx are a southwest London band whose debut album, XX, happens to be one of the year's best releases. Singer-guitarist Romy Madley Croft's whispery, sensual vocals positively melt like ice cream across warm layers of reverb, rivers of wobbling bass tones, and slowly dissipating guitars. The result is a beautifully nuanced record that, like many of the best albums, rewards repeated listens and donning a pair of great headphones and turning the dial way up. Read the rest of the review over at Musical Pairings @ eating/sf. –Matthew