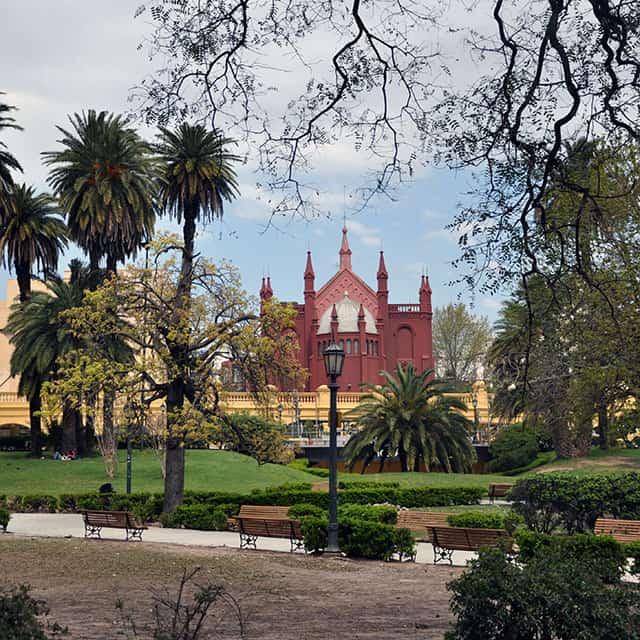 Why, hello. Hello! It's been quite the September. On Saturday, September 12, 2009, Matt and I got married. At a beautiful private estate called Casa Vecchia. It was a rough morning–it rained. There was thunder. There was lightening. And then the skies parted, and it was a beautiful sunny day. More on the wedding next week. In the meantime, we're diving into one of the most wonderful, amazing, adventurous, and gluttonous trips I have ever taken in my life. My honeymoon, of course! We spent 15 days traveling across Argentina–from Buenos Aires, to Mendoza, Salta and the surrounding regions…and back to Buenos Aires. We'll spend this week filling you in on our wonderful gastronomic adventures…starting with one of the most gastronomic cities in South America–and the world, in my opinion, at least.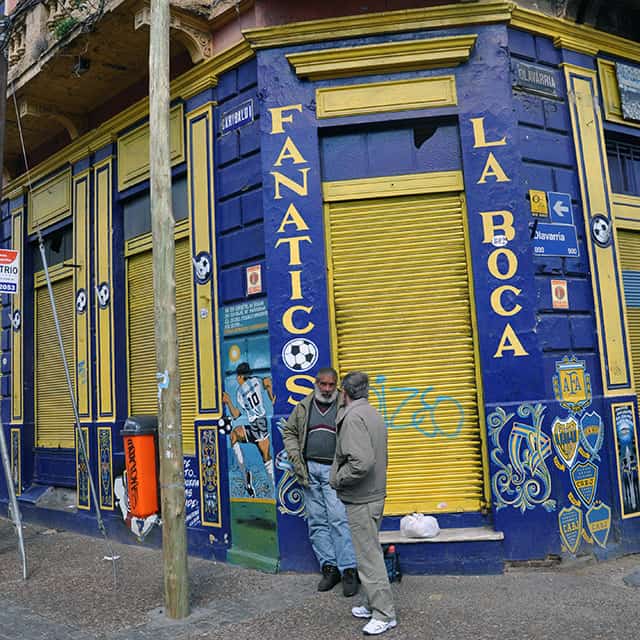 We ate steak, and lots of it. We ate empanadas, and lots of them. We chomped on homemade pastas, breads, alfajores, croissants (or rather, medialunas, as they are called in Argentina), and just straight up dulce de leche by the spoonful. Armed with Lonely Planet, as well as printed restaurant reviews from The New York Times, Matt Bites and the Paupered Chef, we felt like we had a pretty good idea of how to please our stomachs.
We began our stay at hands down the most incredible hotel I have ever stayed in in my life: Casa Calma. A 'wellness hotel,' Casa Calma served us breakfast in bed and infused mineral water. They spoiled us with a hot tub and a sauna in our room, and the best night's sleep I've ever had.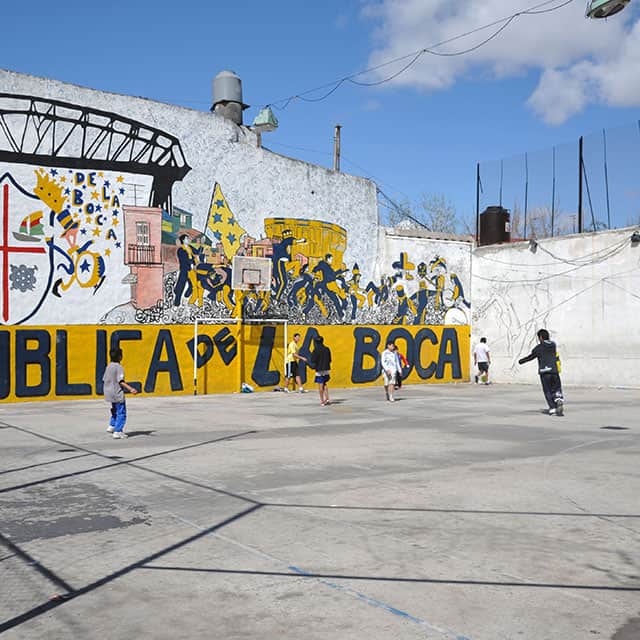 We hit the main tourist joint that everybody seems to recommend, La Cabrera, and were not disappointed by the myriad of little dishes filled with sides and sauces. We hadn't yet learned to order all steaks jugoso, or bloody. The chorizo was more than memorable, but our ojo was less so. From then on, we stuck with lomo. We both agreed that lomo and chorizo were the best cuts of steak.
We indulged ourselves in alfajores (always covered in chocolate) from every confiteria that we could find. As all Argentines, we had a snack every afternoon and sampled the city's sweets. Disappointed to learn that Havanna (the equivalent of Starbucks or Peets) was on numerous occasions hailed to us as having 'the best' alfajores, we stuck to small bakeries. Let me tell you, Havanna alfajores did not even hold a candle.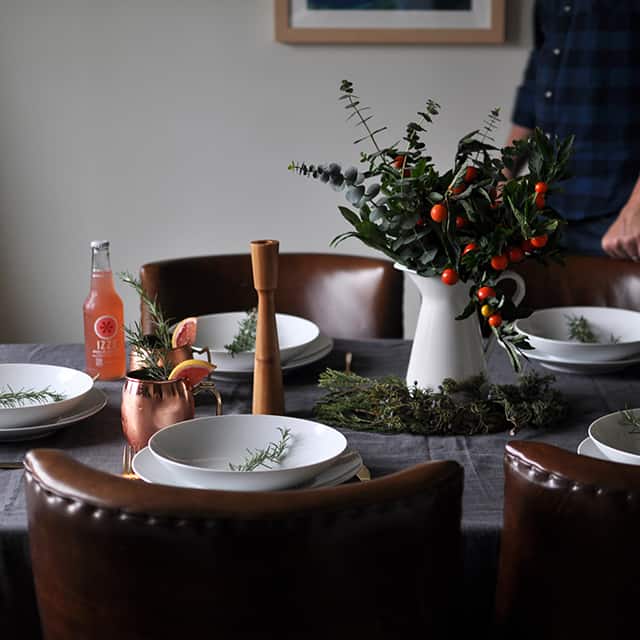 While we stayed in the Retiro, we ended up spending a lot of time (unsurprisingly) in Palermo, where we checked out Bar 6–a cafe/bar with a cool artsy interior and great food. We also feasted in style at Tegui (I was told no photos by the staff). Our six course tasting menu plus wine pairings included things like buffalo rib eye with red wine, horseradih, bread budding and foie gras as well as veal brain tartlet with shallot ice cream, raw ham and a puff pastry crust (don't ask!), as well as the famous Torrontes white wine. The creamy goat cheese with strawberry sorbet was out of this world… as was the rest of the meal.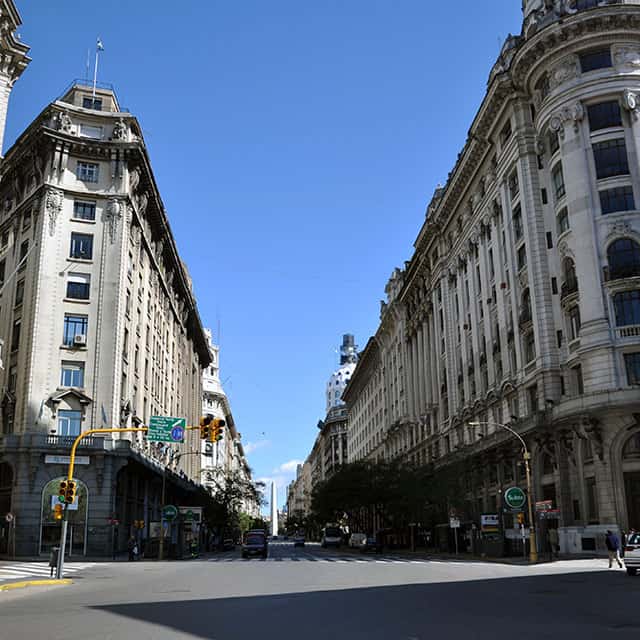 We also enjoyed some traditional, handmade pastas at Amici Miei ('my friends' in Italian) in San Telmo, the old, cobble stoned part of the city. Lunch on a rainy and cold day was at La Brigada. Covered in signed jerseys and packed with businessmen feasting on steaks, we got french fries and roasted red pepper as our simple sides to our perfectly cooked steaks (the best we had).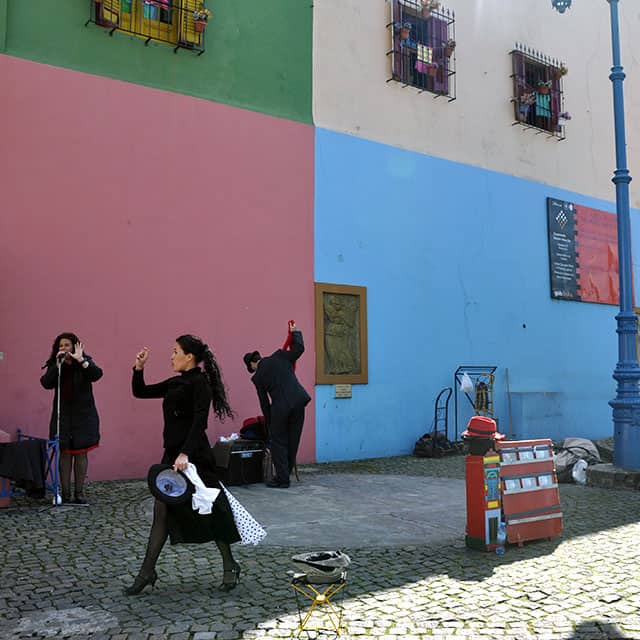 We were lucky to spend an extra few days in Buenos Aires at the tail end of our trip, staying at swanky Vain hotel in the Palermo district. Our first night back, we ate rabbit stew and pork dumplings at Las Pizarras (on Thames Street in Palermo Viejo), one of the most adorable restaurants I've ever been to. We checked out Don Julio, another traditional parilla. Our last meal, at a parilla called Miranda (in Palermo Hollywood) did not disappoint. Generous cuts of meat, inventive dishes like polenta with balsamic reduction, slow-roasted tomatoes and greens, were quite unexpected. Our final stop: Helena, a whimsical little cafe where we had our last glass of malbec and split our last chocolate covered alfajore.
To say that Buenos Aires is not a world class eating city would be a travesty. From the most incredible steaks, to high-end fusion cuisine, delectable sweets, and cafes, confiterias and resto/bars to fuel you from morning to late, late at night (take note: Argentines do not sit down to dinner before 10 pm and restaurants open late accordingly), Buenos Aires is a foodie's dream. It's also a place to gain a few pounds, get lost, and get found. While big cities are certainly no representation of the broader population of a country, we found portenos (as the city's inhabitants are called) to be friendly, helpful and warm. The city is New York on some serious caffeine. Buzzing until all hours of the night, filled with gorgeous historical building mixed in with some of the most cutting edge and modern designs. Split into 'neighborhoods' that each represent a different side of this amazingly diverse city. I am still in awe.
Eat
The majority of 'hot' restaurants are in the Palermo district. You can also get great eats in San Telmo. Empanadas, alfajores and pizza can all be found throughout the city.
La Cabrera: Cabrera 5099 (Palermo)
La Brigada: Bolivar 1008 (San Telmo)
Miranda: Costa Rica 5602 (Palermo)
Las Pizarras Bistro: Thames 2296 (Palermo)
Helena: Nicaragua 4816 (Palermo)
Bar 6: Armenia 1676 (Palermo)
Amici Miei: Defensa 1072 (San Telmo)
Tegui: Costa Rica 5852 (Palermo)
Don Julio: Guat
emala 4691 (Palermo)
Stay
Casa Calma: Suipacha 1015; 54 11 5199 2800
Vain Boutique Hotel: Thames 2226; 54 11 4776 8246
*Click on the collage at the top to see it in full screen.
Musical Pairings: Astor Piazzolla – Tango Para Una Ciudad
Welcome to Argentina week on Musical Pairings. If you've read any of our posts last month, you know that Kasey and I were away on our honeymoon in Argentina. And in honor of our honeymoon, we are going to highlight food and music that we feel is representative of our experience in the three different regions of Argentina we visited: Buenos Aires, Mendoza, and Salta. As you can imagine, we have a lot of great food and music to share from our adventures there. For my part, I searched far and wide to uncover as much great music in Argentina as I could. As Kasey can attest, I asked almost everyone I met about what music was popular in Argentina: cab drivers, guides, waiters, hotel staff, people I met on Twitter, people we met at the airport, and the people working in all of the shops we visited. "¿Quién es su músico preferido?" Head over to Musical Pairings' home for the full recap. –Matthew