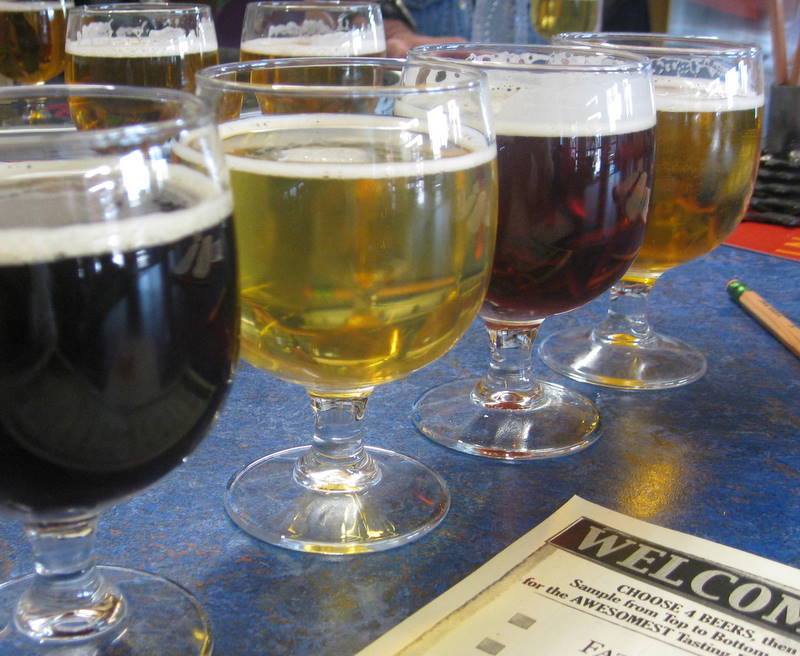 Someone once told me that Colorado sees something like 300 days of sunshine per year. I might be totally off on this number, but I thought that my odds of getting a sunny day on my visit were pretty good. I got one sunny day–interspersed with some rain. And then came the clouds, rain and chill. For the most part, Denver and Boulder were pretty much what I expected: really picturesque mountains, laid-back attitude, friendly (very fit!) people.
My first visit to Colorado wasn't specifically a gastronomic one per se, but friends who know me well always assume that I come for the food. So, it was no surprise that my high school friend Sarah made sure to take me to a killer spot near her home in Denver: a Cuban restaurant called, appropriately, Cuba Cuba.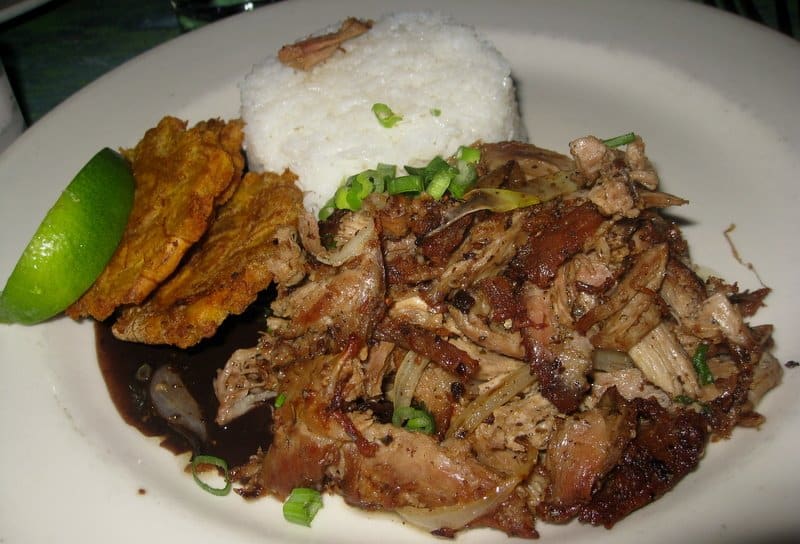 Housed in literally a little cottage house, Cuba Cuba did not disappoint. The colorful building was a site to behold in and of itself from the outside–the inside was even more appealing. The front room of the restaurant was a busy bar scene–with patrons knocking back house mojitos, beer and wine. Our forty five minute wait hardly felt like a wait. I was halfway through my Portuguese red wine when our party got called. We were led to a back dining room that is tented from above and felt like a cozy yet hip living room.
Sarah insisted we get plantain chips with avocado and house mojo as a table appetizer. The crispy chips were absolutely addictive. We dug in with zeal. Our entire group was perplexed by the menu, mainly because there were too many dishes that sounded good. Our waitress explained that some of the dishes were definitely much more traditional (she called it 'Miami-style') while others, like the grilled mahi-mahi with hearts of palm escabeche, were more unique twists on Cuban ingredients. I've never been to Cuba, but somewhere in the back of my mind decided that I'd probably like it over there. Ultimately, I chose a dish that was composed of pan seared duck, prepared in softrito and accompanied by rice and tostones (fried plantains). According to our waitress, sofrito is the base of much of Cuban cooking–it's a sauce composed of onions, garlic, tomatoes and peppers (see Wikipedia for a more extensive overview).
My duck was truly fantastic–carefully pulled off the bone and thinly shredded, it was cooked a second time on a skillet and was delicious dipped into the restaurant's black bean reduction. Being a sucker for duck, I had a hard time passing up this dish, and I'm so glad that I didn't. Cuba Cuba definitely welcomed me to Denver well.
In addition to diving into good food, I also got the opportunity to get a taste of Colorado's beer culture. A trip to the New Belgium brewery in Fort Collins definitely opened my eyes to just how much the folks there like beer (my faves were the Sunshine and Abbey brews which, peculiarly, tasted like citrus and bananas).
I'll definitely be looking forward to take two on Colorado. If you happen to know of some great can't miss spots, leave me some ideas in the comments below.
Local Pairings: Young Coyotes and Cuba Cuba (Denver, CO)
Sometimes, finding our next local pairing can be tricky business. This is especially true when I have no starting point or frame of reference for a particular local scene. For example, in order to find the perfect pairing for Denver, Colorado, I had to wade knee-deep in the polluted, murky waters of MySpace, listening to streaming MP3s by numerous bands from the Denver area. As you'd probably expect from any local scene, the majority of what I heard was uninspired and boring. Somehow, I emerged from this quagmire and managed to happily stumble upon Denver's best kept secret: Young Coyotes. Young Coyotes is a two-piece consisting of Adam Halferty and Zach Tipton. The two have been playing together as Young Coyotes for just over a year, and on March 10 of this year they simultaneously released their first two EPs: Basement and Exhale. Both serve as remarkable initial offerings that will virtually guarantee Young Coyotes a tremendous amount of buzz in the next few months. Head over to the Musical Pairings home for the full review and song recommendations. –Matthew