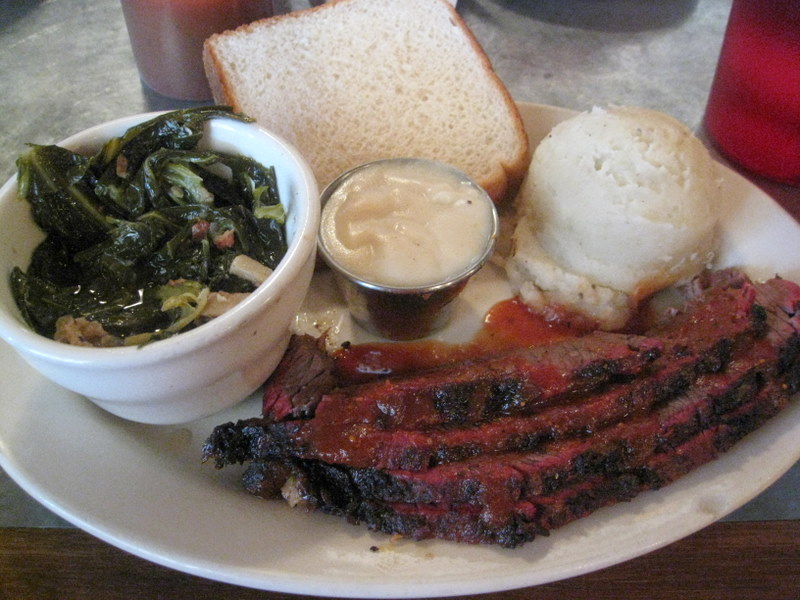 This past week, I had the incredible opportunity of attending part of the SXSW Interactive Festival in Austin, Texas, to represent my company and some of our clients. While most of my time was spent hanging out at techie panels, with techies, I was thrilled to make it to a panel called "Nom Nom Nom: The Secrets of Successful Foodblogging"–featuring bloggers including Cathy Erway (Not Eating Out in New York), Kalyn Denny (Kalyn's Kitchen), Zach Brooks (Midtown Lunch), Addie Broyles (food writer for the Austin Statesman) and moderator Rachel Bussel (Cupcakes Take the Cake). You can find a full podcast of it at Nose to Tail at Home. Of all of the panels that I attended over the course of the three days that I spent at SXSW, this was the only one that provided specific advice that I'm actually planning to translate into my blogging. While the SXSW schedule was packed with fascinating talks, many of them were either largely entertaining, or a little too theoretical. There are plenty of bloggers who have offered advice about how to get started with food blogging, grow an audience, take more appetizing pictures and grow an audience. Since the panel was actually a discussion between some very successful bloggers, I wanted to capture their pearls of wisdom. Here are some of their top tips:
Know exactly who your readership is.
Post every day (especially at the beginning), but also, take advantage of high quality posts. Got a fantastic recipe at the top of the page? Leave it up just a little bit longer–more people will link to it.
If you're going to be taking pictures of food, invest in a good camera. The bottom line is: you're writing about food–people should want to bite into it.
Make your posts SEO friendly: place keywords into the first few lines of a post
Give credit where credit is due–people appreciate link love
Encourage comments–even if they're just from your friends. Even 1 comment will make more people click on that little box, read on, and comment themselves.
Set up Google alerts for interesting keywords–for example: if you review cupcakes (like Rachel) track who's writing about them–you might be able to stumble across a tiny blog announcing the opening of a new bakery before a larger publication.
Lastly, focus your blog. Kalyn quoted Elise of Simply Recipes: make it either entertaining, timely or useful.
I think these tips actually translate to anyone who writes any sort of blog–and it's advice that I am definitely taking to heart. Now, let's talk about food.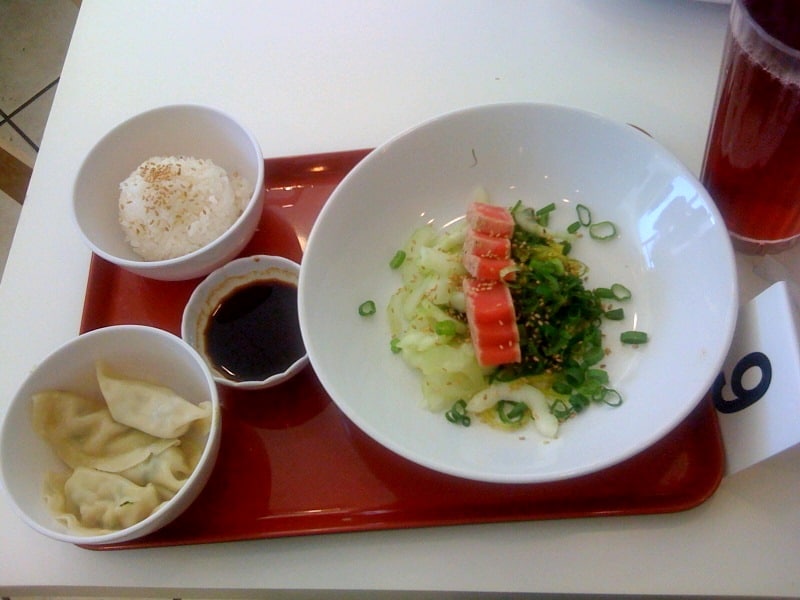 Having never been to Austin (or even Texas, for that matter), I was pretty intrigued by this thing called BBQ–they say it's big in Texas. My first day was clearly overkill. I had the lean brisket and collard greens at Stubbs (an Austin institution), followed by an overindulgent meal at Fogo de Chao–a Brazilian Steakhouse similar to the one I reviewed a few months back. My stomach was feeling rather abused, so I very much appreciated my true greatest discovery in Austin: WeFuse-an Asian fusion restaurant focused on light, fresh fare like bento boxes with seared tuna and roasted salmon, light-as-air veggie dumplings and miso-crusted tofu salad. A place like this would fit right in in San Francisco. With bright, green walls, fresh iced teas–and free samples (a waitress walked around with a giant bowl of chocolate covered strawberries), I was infuriated to have only found this place on my LAST afternoon in Austin. An added bonus: I ate lunch with the founders of an awesome new company called Foodzie–check it out if you haven't already.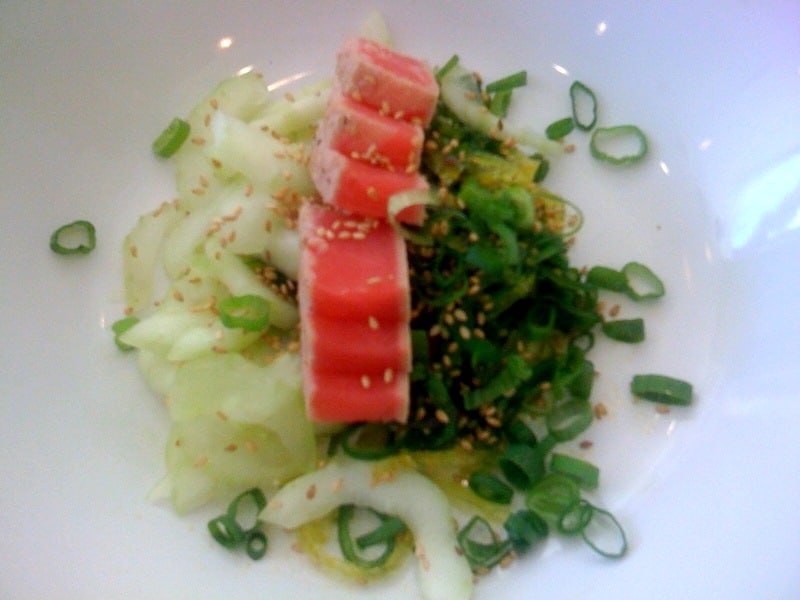 Among other eats I checked out: Mulberry –a very cute, new little restaurant/wine bar with a lovely wine list and a great menu of small plates (I had a familiar salmon dish with pesto and citrus couscous, while some of my companions had their special burger–with a sunny side up egg). I did also settle on some Salt Lick BBQ at the airport–which was actually much better than Stubbs. I'm told Salt Lick is another Texan institution. For lunch and breakfast, I also enjoyed Halcyon Coffee Bar/Lounge. The food is nothing to write home about, but the atmosphere and drinks are great.
Overall, my experience in Austin was brief but certainly left an impression. For anyone who has an opportunity to go to SXSW Interactive–take it and run with it! Despite difficult economic times, the atmosphere in Austin was that of excitement, hope, innovation, creativity and collaboration. I met so many incredibly talented and accomplished individuals–from Web developers to journalists, entrepreneurs to social media evangelists. I (and my stomach) are certainly happy to home, but I'm certainly back more inspired than ever.