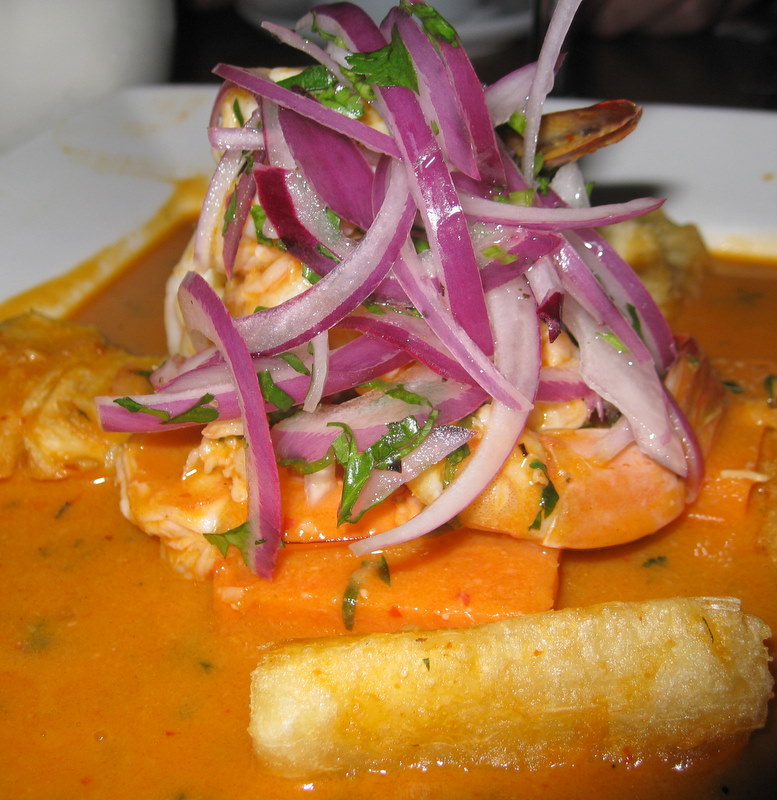 Surprisingly, for my relatively reasonable approach to eating out (generally no more than 2 dinners per week), I've found myself facing a growing list of restaurants to review. I should really stop prefacing posts by saying, 'review to come.' It's such an unfair teaser, especially if you've been waiting for a review of Bar Tartine, or my apricot chocolate cookies. I do still plan to get to those (I'm sure you believe me). But, I'll be timely now. This past weekend was certainly a delicious one.
After a Friday evening at one of my favorites in the city–NOPA–I spent the day on Saturday hanging out with my family. My grandfather came to town with an old business associate from Russia and of course, we did the whole Painted Ladies/Fisherman's Wharf/Golden Gate Park tour. Finding a restaurant for dinner was my responsibility. I spent an exorbitant amount of time researching. After being told that the restaurant should preferably focus on seafood (not a lot of fresh seafood in Russia) be in a pretty neighborhood/location, and present something unique, I settled on Fresca. The Peruvian restaurant has three locations in the city and I had tried the one in Noe Valley. The most well-known location has always been on the bustling stretch of Fillmore Street in Pacific Heights. Naturally, the location was perfect, so I went ahead and reserved.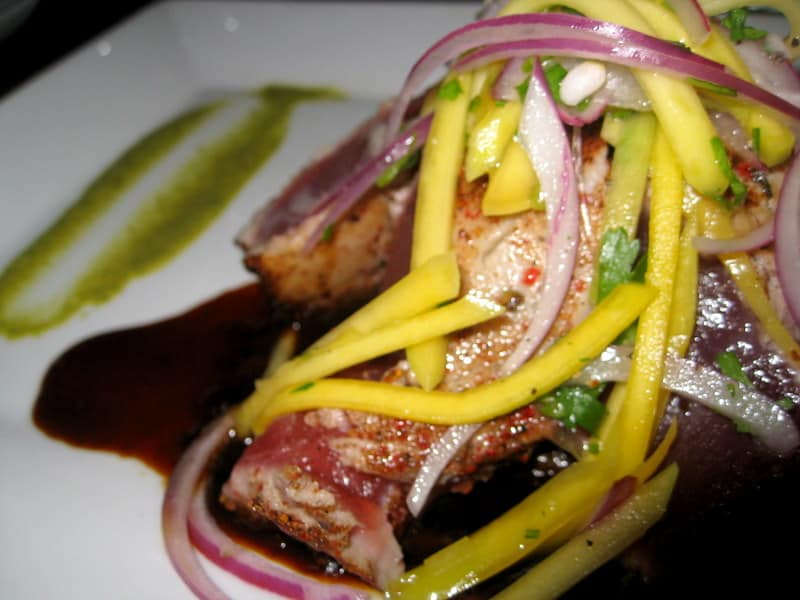 To my surprise, the restaurant was packed wall to wall by 6:15. Unlike the Noe location, the Fillmore restaurant had a cozier, more celebratory feeling. We started the meal off with a Pinot Grigio from the Willamette Valley in Oregon and some house sangria. Bread and olive tapenade came out quickly and was very much welcomed by our hungry crew. Per our waitress's recommendation, we got three orders of ceviche to split between six people. The warm shrimp ceviche, 5 elements, and the lobster and crab ceviche were all big hits at our table and I could tell that my grandfather, who has traveled the world twice over, approved. While Fresca has plenty of meat options, our entire table opted for fish. My mom and I loved our ahi 'mignon.' It's no wonder they called it a mignon–like a good fillet mignon, the pieces simply melted in your mouth. The purple potato mash (typical of Peru) tasted just as any other mashed potato dish, but was perfectly prepared. The corresponding sauces (a sweet dark sauce and a wasabi sauce) were extremely complementary to the tuna. My dad and Matt, both of whom got the more adventurous Sudado fusion, (a poached mahi mahi along with shellfish and yuca in a coconut broth) were also pretty pleased.
Lastly, dessert: blue corn creme brulee and the tres leches cake. The tres leches tasted just like a spongy chocolate cake, deeply infused with syrupy milk. Served with a side of dulce de leche ice cream, it was truly a nice wrap up to the meal. The day was a whirlwind–wrapped up by an evening appearance at a friend's birthday. The meal was truly a nice way to further showcase our lives here. Every time I visit my family in Russia, they pull out all of the stops and treat me to amazing meals–both at home and out at wonderful restaurants, so it was certainly nice to be able to return the hospitality and spend some quality time with one of my childhood heroes.