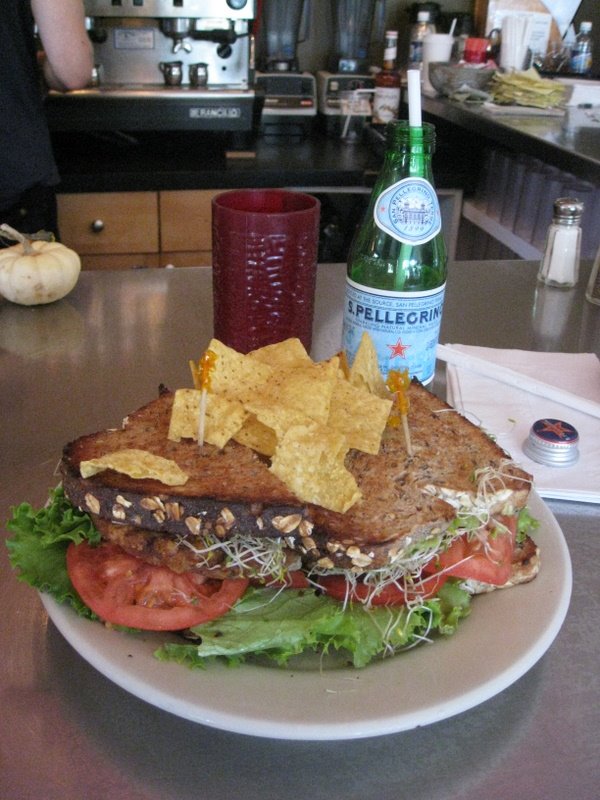 Somehow, I managed to take nearly 200 pictures on my trip (which I have yet to organize and upload). Looking back on the trip, I must say, we did well on the food front. In my previous post, I laid out our major highlights, so I think this one calls for some specifics. I often write about my dining experiences at both well-known and undiscovered gems in the Bay Area, so think it's appropriate to give some digital ink to some great finds in a city I discovered for the first time: Boston. Amazingly, I'd never been to Boston before, but I always had a feeling I'd like this historically-rich, charming Northeastern city.
Francesca's Cafe
Boston's charm was quite different from that of San Francisco, but it definitely proved to be a city with character that came through very clearly in just one day and a night (all the time that I spent there). I ate at several great places during my stay–two of which I think, deserve some great reviews.
Atlantic Cod at the Metropolis Cafe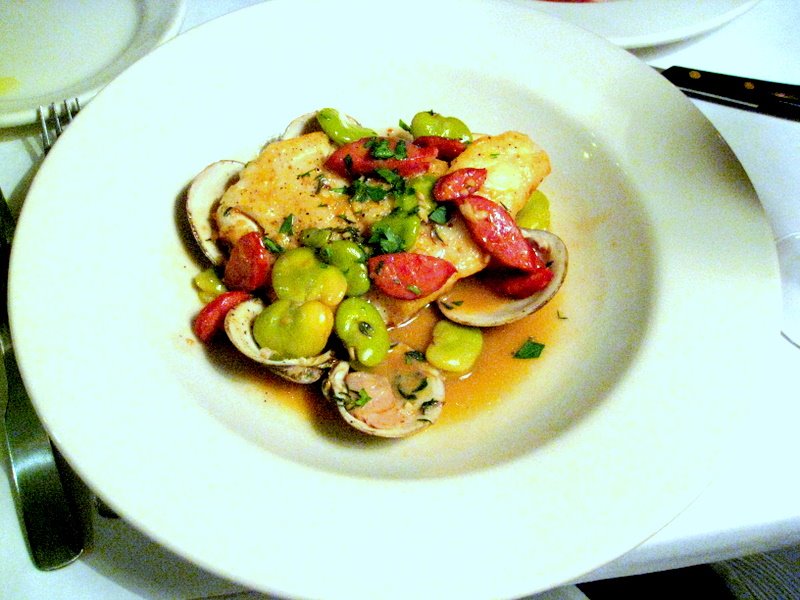 After nearly four hours of walking, we popped into a random find: Francesca's Cafe is the lovable South End. Something about this little neighborhood really reminded me of Greenwich Village in New York, with a mix of the sorts of neighborhood shops and restaurants that I love in San Francisco. Francesca's was clearly a locals' place. A sunny little spot with cartoon artwork, a walk up counter and a lengthy menu of sandwiches, salads, shakes, desserts and ice cream. My garden burger was huge and came with a side of chips. I also loved that most of their sandwiches came through a panini press, leading to perfectly-toasted warm bread. For less than $8, I thought it was a great lunch. Lauren also loved her prosciutto sandwich and a strawberry-banana shake. If I lived in this 'hood, I'd definitely be meeting friends for lunch, coffee/dessert. In fact, we were so smitten with this neighborhood, we came back later in the evening for dinner. Francesca's was just as packed with folks grabbing coffee and a slice of cake with friends after dinner.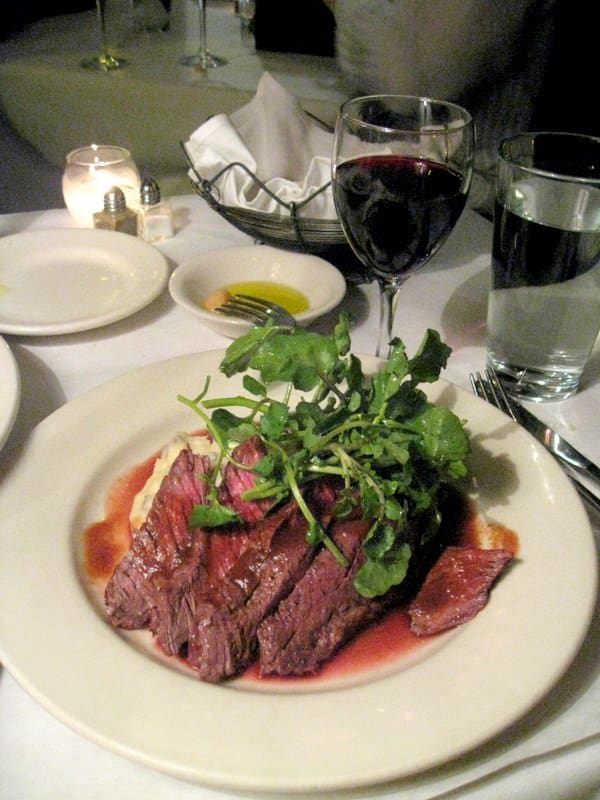 It seems that we were definitely feeling the non-tourist outposts in Boston because after strolling through Harvard/Cambridge, we headed back to the South End to check out the Metropolis Cafe for dinner. It was a lovely, cozy spot on one of the main shopping/restaurant streets in the neighborhood–just down the road from Francesca's. We were warmly greeted by the host and seated promptly at a corner table by the window. Our bread came served with a dish of olive oil and roasted garlic cloves (genius!) Our mains were reasonably priced, well-portioned and delicious. Lauren went with the steak and mashed potatoes while I opted for Atlantic cod with clams, chorizo and fava beans. The restaurant was packed and our waitress was seemingly new, but two free glasses of Pinot Noir brought to us by our host definitely more than made up for a slight wait on our orders.
I could write many, many posts about all of the great places that we dined at–such as Carol Peck's Good News Cafe in gorgeous Litchfield County, CT. But, alas, I have recipes waiting and more reviews in the burner, so feel free to leave a comment if you want to know more specifics!