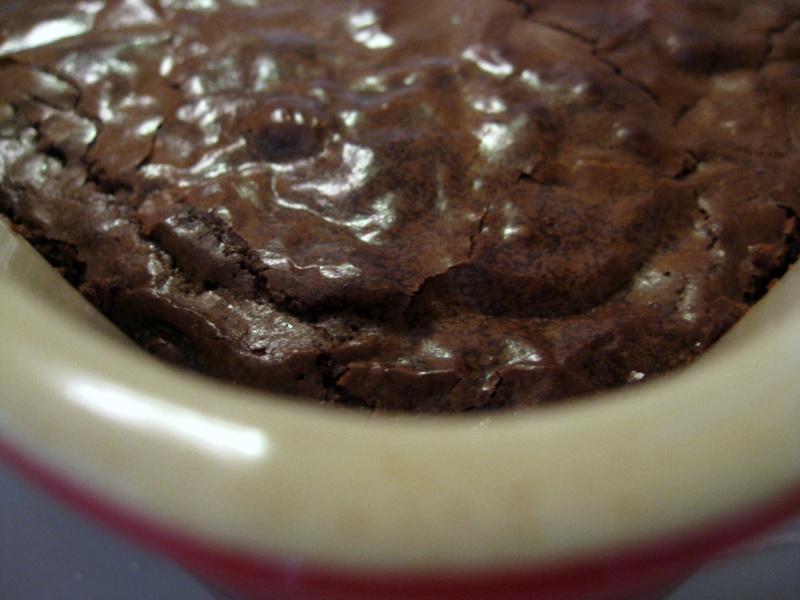 I made brownies a lot as a kid. Growing up in a Catholic, Irish-Italian neighborhood in New Jersey as an immigrant kid, I took every opportunity to be an American. I played softball. I had a lemonade stand. A door-to-door candle making/selling business with my neighbor, Sam. I participated in school book fairs. And I baked brownies–my claim to fame in the kitchen. Before I ever learned to cook anything beyond pasta, I baked one thing. At a book fair, I got my hands on a recipe book for all things chocolate and I stuck to that brownie recipe with such conviction that I didn't ever attempt anything else until college. I mixed it up: sometimes my brownies were topped with powered sugar, sometimes enhanced by nuts. Why fix it if it ain't broken, right? As my palate broadened and brownies became a pedestrian memory of my past, I undertook more challenging tasks: French macaroons, chocolate chip cookies, apple tarts.
It wasn't until about a year ago that I thought it was time to find a new recipe for an old favorite. I pulled something from a random cookbook I had and was pleased with the results, but hadn't revisited the recipe since. This weekend, on a particularly productive Sunday, I decided I had a mission and brownies were my calling.
I turned to the chocolate God, David Lebovitz, for inspiration and he did not lead me astray. I stuck to his recipe, or rather, Nick Maglieri's, from the book, "Chocolate: From Simple Cookies to Extravagant Showstoppers." I'm not familiar with Nick, but boy were his brownies good. Rich, luscious and dark as can be, with a slightly flaky cellophane-thin crust that crumbled and stuck to my lips and shirt. Since I was only baking for two, err three, as my dad was making a stop at the apartment, I thought the full recipe would be a bit much, so I halved all of the ingredients. I'd also highly recommend letting the brownies sit overnight–the chocolate flavor really evolves. Next time, I think I'll try to improvise a bit more and maybe throw in some espresso, or even chili powder, as I've heard folks say this heightens the flavor of the chocolate and makes the brownies almost spicy.
I used a mix of Lindt bittersweet and Peruvian dark chocolate for these brownies and they were perfect. Here's a link to the full recipe on David's blog.