There are those days when you just feel lucky. The world might not be perfect and your life might not be perfect, but when you put things into perspective, you can't help but think that life is grand. All too often, I find myself getting overwhelmed by the little things. Small frustrations and anxieties that seem entirely ridiculous in the grand scheme of things. It's easy to live life on the day to day. The hour to hour. Task to task. But when you step back and live life by individual moments, tying the great ones together feels natural and omitting the everyday stresses is certainly doable.
I've had a number of great moments these last few months. I promised myself that this would be my summer of doing. I would plan activities and trips (both long and short) to make sure that every weekend was worth looking forward to and I would take advantage of having friends in town to plan after work activities too. So far, it's worked well. This summer has been rich already–lots of time with my family, quality time with friends both old and new, some great trips passed and more to come. All in all, it's been a good summer summer so far and it's about to get even better.
In some ways, summer's harder on the food blog. To be perfectly honest, I don't cook as much as I do during the other seasons–unless cooking involves churning ice cream, grilling shrimp or tossing together the bounty of summer fruits in bowl. I don't have a great excuse–San Francisco weather, while offering up the occasional nice day, is largely un-summer-like. But what can I say–I like to have a summer mindset.
Arguably, summer is the best time to cook. I overload my shopping bags at the farmer's market, breaking my fingers carrying them home. Everything is ripe and in bloom. Everything is juicy and fragrant and overwhelms the senses. But largely because everything is ripe and in bloom, it taste most delicious fresh. There's just not a lot of fuss about summer cooking, which is one of the things I love about the Canal House Cooking series, a delicious collection of cookbooks that's all about straight-up delicious. There are some curious recipes that border on questionable for me (chicken in gelee might not be entirely up my alley) but other dishes just hit a home run. This raw shaved asparagus salad is one of them. Transforming one of my favorite vegetables into a light, yet sustenance-ful salad that can easily be served as a side or a light lunch.
If you've been reading along for a while, you may have noticed that I've taken a liking to anchovies. It's rather strange, to be honest. But I've found that anchovies add a great complexity to sauces that elevate light, fresh flavors of vegetables and seafood in ways I hadn't imagined before. Take this asparagus salad, for example–keeping things raw actually allows the asparagus flavor to be much more discreet. The vinaigrette adds just the right of saltiness and citrus flavor. The two pair together beautifully and can make even haters of asparagus (my husband included) take note.
Matt and I will be traveling to Portland for the 4th of July this year–a real old school style road trip during which our mission will be to eat and explore. Neither of us have ever been before, so if you have suggestions, please leave them in the comments!
Shaved Asparagus Salad with Anchovy Vinaigrette
*adapted from Canal House Cooking, Volume 1
serves 2-4 (as a light starter)
5 anchovy fillets in oil, roughly chopped
1 garlic clove
half a lemon, juiced
1/4 cup of olive oil
1 bunch of asparagus
salt and pepper, to taste
1. Combine the anchovies, garlic, salt and pepper in a mini-blender and blend until the mixture resembles a paste. Add in the olive oil and lemon juice and blend well. Season with more salt and pepper, to taste.
2. Break off the thick, fibrous parts of the asparagus. Snap the stalks at their natural breaking point. Thinly slice the asparagus lengthwise using a madoline or a very sharp paring knife.
3. Toss the asparagus with the vinaigrette in a large bowl. Transfer to serving plate and serve with freshly crusty bread.
Musical Pairings: Perfume Genius – Learning + Shaved Asparagus Salad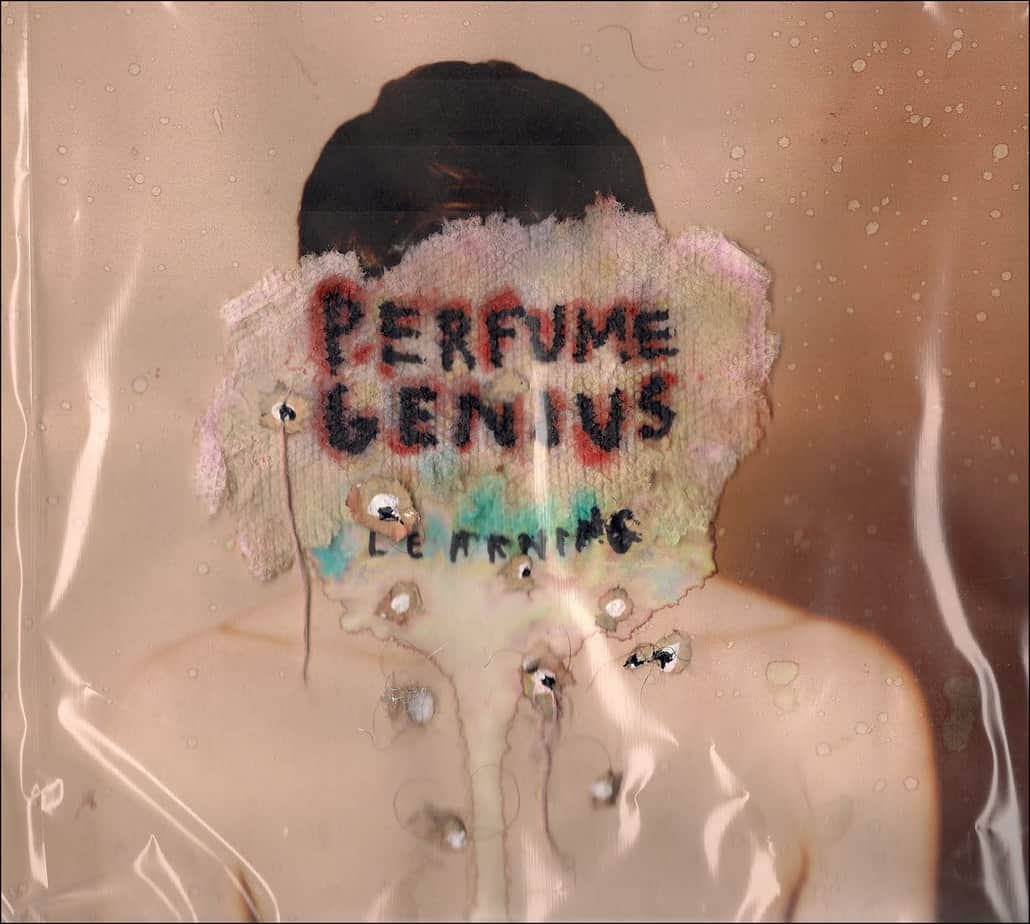 Shaved asparagus salad with anchovy vinaigrette will probably sound delicious to some readers, and probably unappealing to others. Nonetheless, as one who describes himself as anti-asparagus, I promise you: this is a recipe worth trying. Despite the small number of ingredients involved, there is a lot of flavor in this recipe – flavors that blend together to create something new and exciting. Similarly, some readers will see the words "home recordings" and may foolishly tune-out the haunting, achingly-beautiful ballads of Mike Hadreas' (aka Perfume Genius) first album: Learning. It is a quiet, simply constructed album of home recordings, but despite the unadorned arrangements, Learning sounds completely fleshed-out and engaging. Read more at Musical Pairings. –Matthew