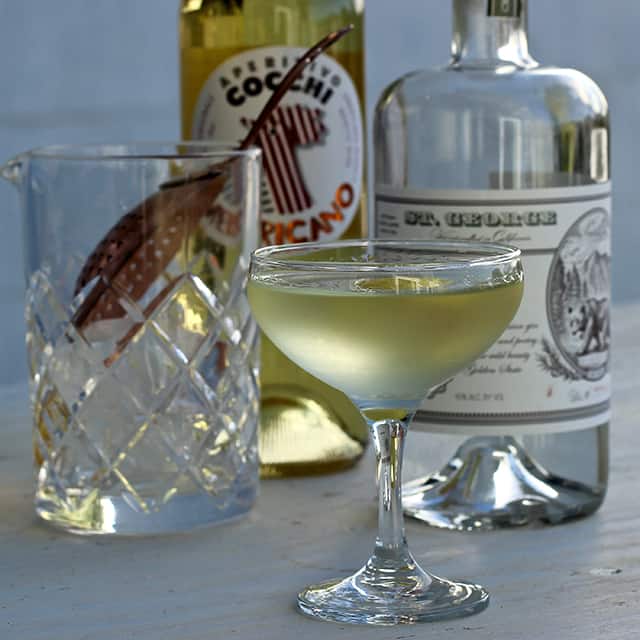 Not many drinks lend themselves to so much expected variation as the Martini. James Bond famously preferred his shaken, though classic bartending would suggest that you stir spirit-only cocktails.
Taste is obviously subjective, but try telling that to a busy or indifferent bartender. Depending on the environment of the bar or restaurant, they may not have time or care for much chatter with regards to your order. And while this may be a challenge for some, it often comes down to understanding how to order effectively based on your surroundings.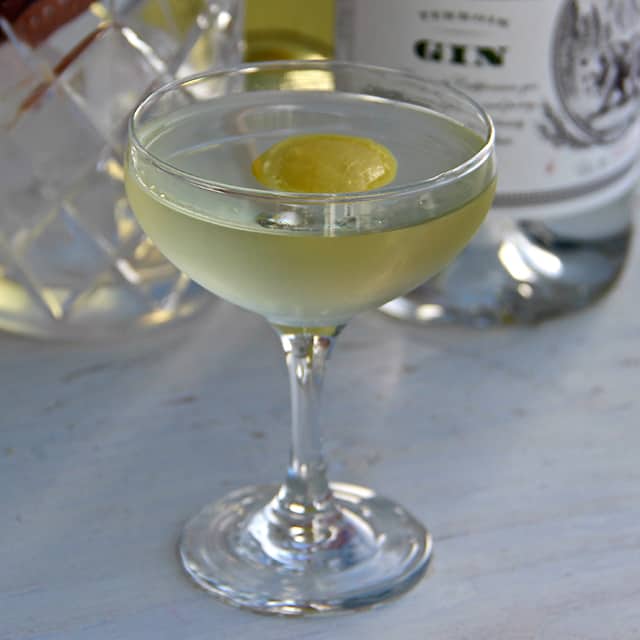 You wouldn't ask for filet mignon at Burger King. It's the same thing with bars. Keeping it simple at a dive bar is key. Whiskey (with or without ice), beer, or campari and soda. 1 or 2 ingredients gives you the best shot at getting what you're expecting; 3 is probably pushing the upper bounds.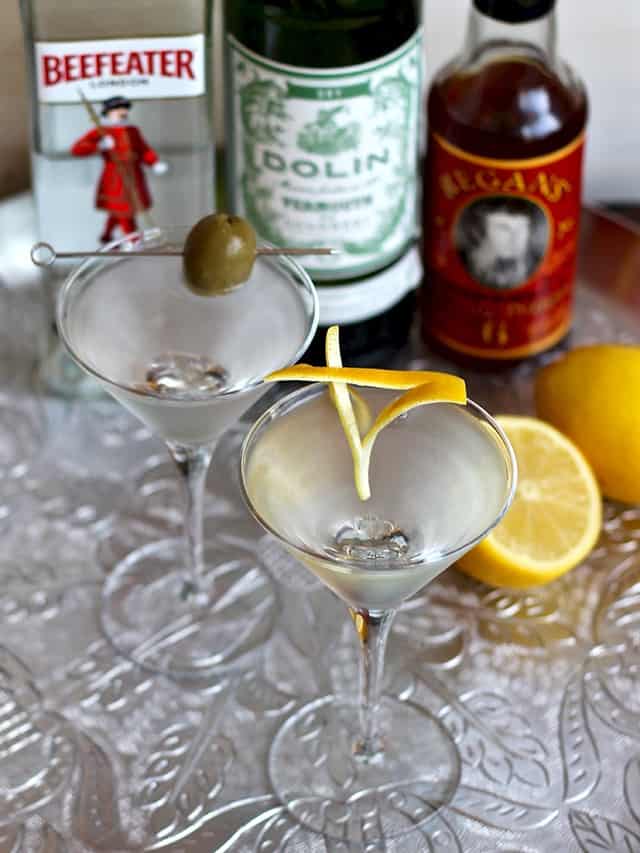 My recommendation for fancy cocktail bars is to ask the bartender to serve you their BEST cocktail. Or you can put it in the bartender's hands by asking them for a "dealer's choice," which simply means that the bartender will pick your drink for you. A little guidance on your part may come from the following: preferred spirit, spirit-forward, and/or with citrus. If you can respond to those, you'll likely find yourself with a delicious cocktail.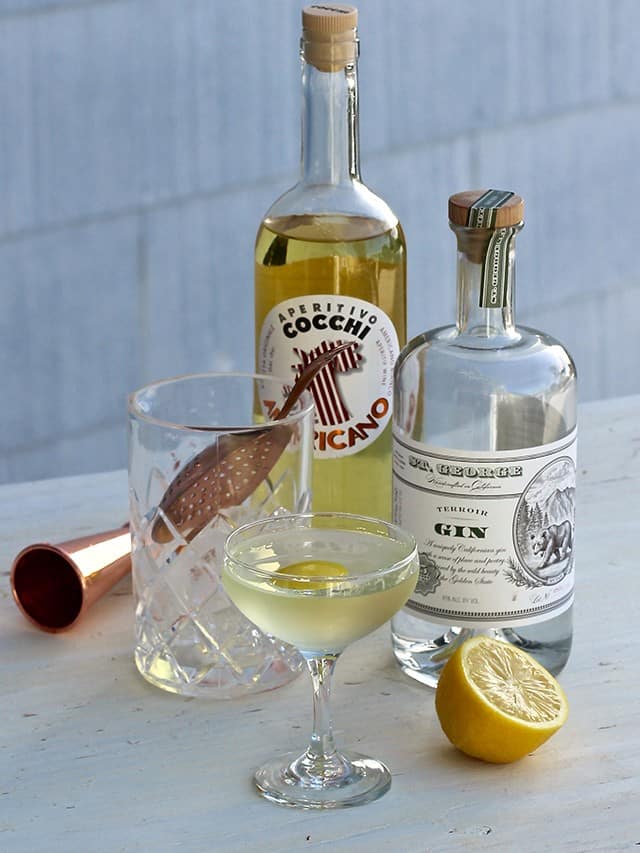 If you find yourself at a place known for their cocktails and fancy yourself a Martini, the bartender should give you the courtesy to ask how you'd like it. Wet or dry? If you like vermouth, ask for it wet, otherwise ask for it dry. At most dive bars they'll just give you a rinse of vermouth and you're basically drinking a glass of gin at this point. If you're at a really special place, you might even have options on the brand of vermouth.
Lemon or olive garnish? While stock photos would suggest that every Martini is garnished with an olive, I generally feel like they overpower the drink.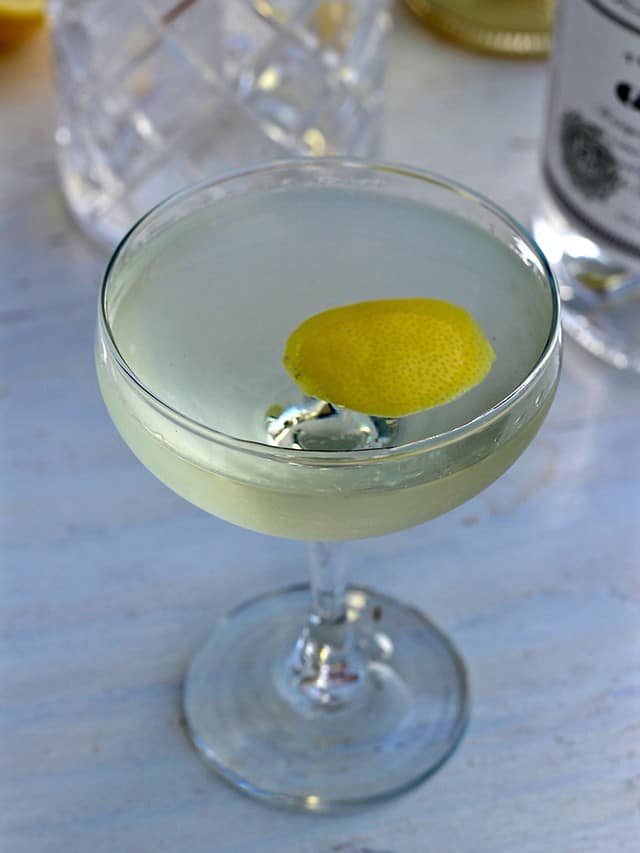 Preference of a certain gin or vodka? I lean towards gins with a heavy dose of juniper, but love all of the different styles of gin available to explore new combinations.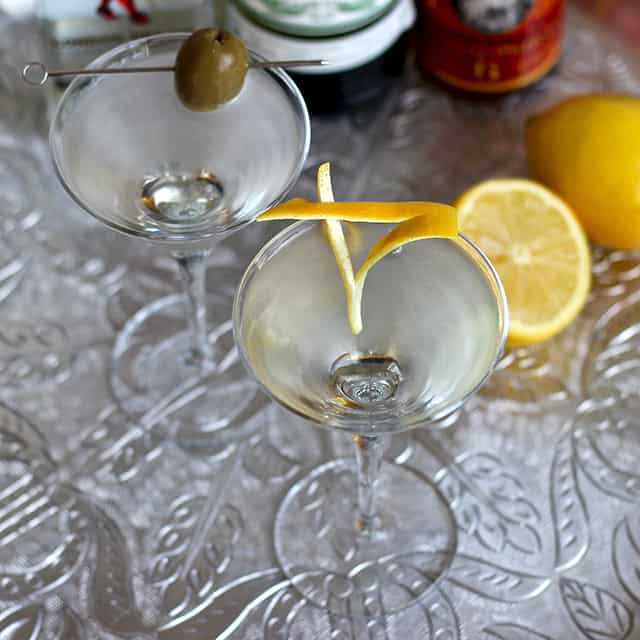 Glass
Recipe
Classic Martini (version 1):
2 oz gin (I prefer Beefeater)
1 oz dry vermouth (I prefer Dolin)
1 dash of orange bitters (I prefer Regan's)
Lemon zest garnish
Fifty-Fifty (to mix it up):
1.5 oz gin (I recommend St. George Terrior)
1.5 oz Cocchi Americano
1 dash of orange bitters (I prefer Regans)
Lemon zest garnish
Classic Martini (version 2 – my guilty pleasure):
2 oz gin (I prefer Beefeater)
1 oz dry vermouth (I prefer Dolin)
Olive garnish
Add liquids of your preferred Martini into a mixing glass. Fill with ice and stir until chilled (approximately 10-15 seconds). Strain into the glass and serve with your choice of garnish.
Photography and styling by Hannah Levy.