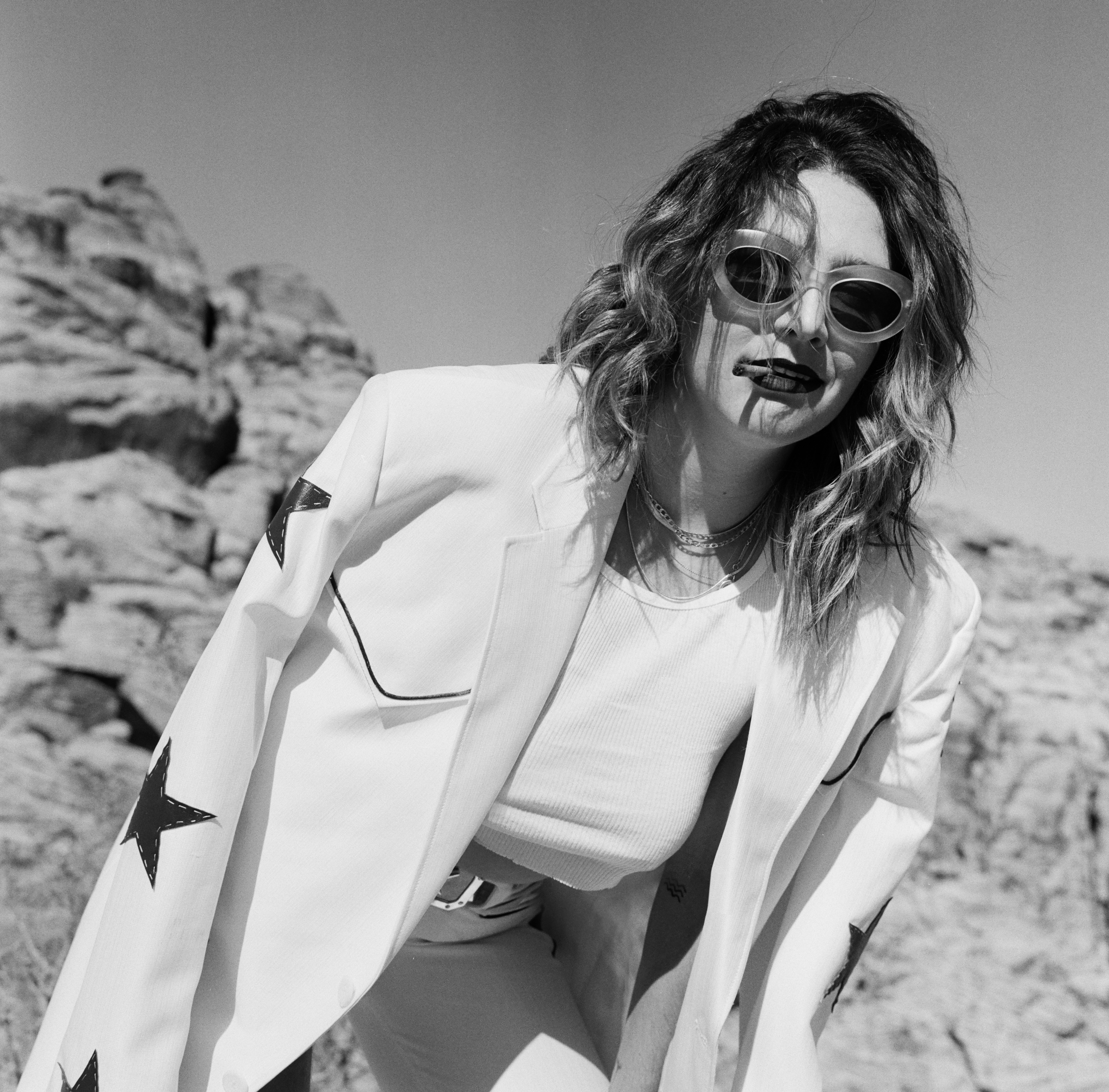 We're excited to share our latest new music obsession with you on this month's wax: Los Angeles indie-pop singer/songwriter Lou Roy. She writes the type of tunes you'll want to obsess over. For our part, we just knew there was something special here the very first time we pressed play on one of her tracks.
Turns out we're not alone: she's already been featured in Paste, Stereogum, and all places where you'd expect to find some of the finer strands of indie-pop. So, yeah, we couldn't be more proud to share with you this gorgeous collection of tracks which Roy co-produced with Sarah Tudzin (Illuminati Hotties).
The record kicks off with "Uppercut." An uplifting jam about resilience and living in the moment, this one enters the atmosphere with slow, billowy guitar riffs as it builds in energy. With a "jab, hook, hook, and an uppercut," Roy croons about living joyously and staying resilient through the bad times: "But when the next time comes / And it always does / Where every single moment couldn't get more f**ked / Swear it to me babe / We'll always have our fun / Even when we're grinding into cosmic dust." With poetic lyrics and lush arrangements, it's an incredible track and one that is sure to get stuck in your head for days on end.
It's followed by the absolutely badass and absolutely mesmerizing vibe, "Valkyrie." This was our first introduction to Roy's music and it's a total jam. Built around clattering percussion and stitched in synths, it's a rich and artful arrangement that accompanies Roy as she sings, "I am sore / and I am melted / Chaos reigns, all is permitted." Trust us, you're going to feel this one.
The collection closes out on the b-side with the plaintive and smooth track "Bull Ride." It's a soft groove about moving on after a breakup, "I'm gonna hurl now / I'm gonna scream / And then I'll call up a limousine / Drive around / and make some new memories / Learn to keep them just for me." This one will leave butterflies in your stomach as it flutters away amid soft strummed guitar and Roy's gentle hum. Enjoy!
We pressed the standard edition of this vinyl on silver vinyl alongside a deluxe edition black and silver a-side/b-side vinyl for subscribers who've been with us for a year. This release is available exclusively through our Pairings Box and Coffee & Vinyl subscription services but is selling out quickly.