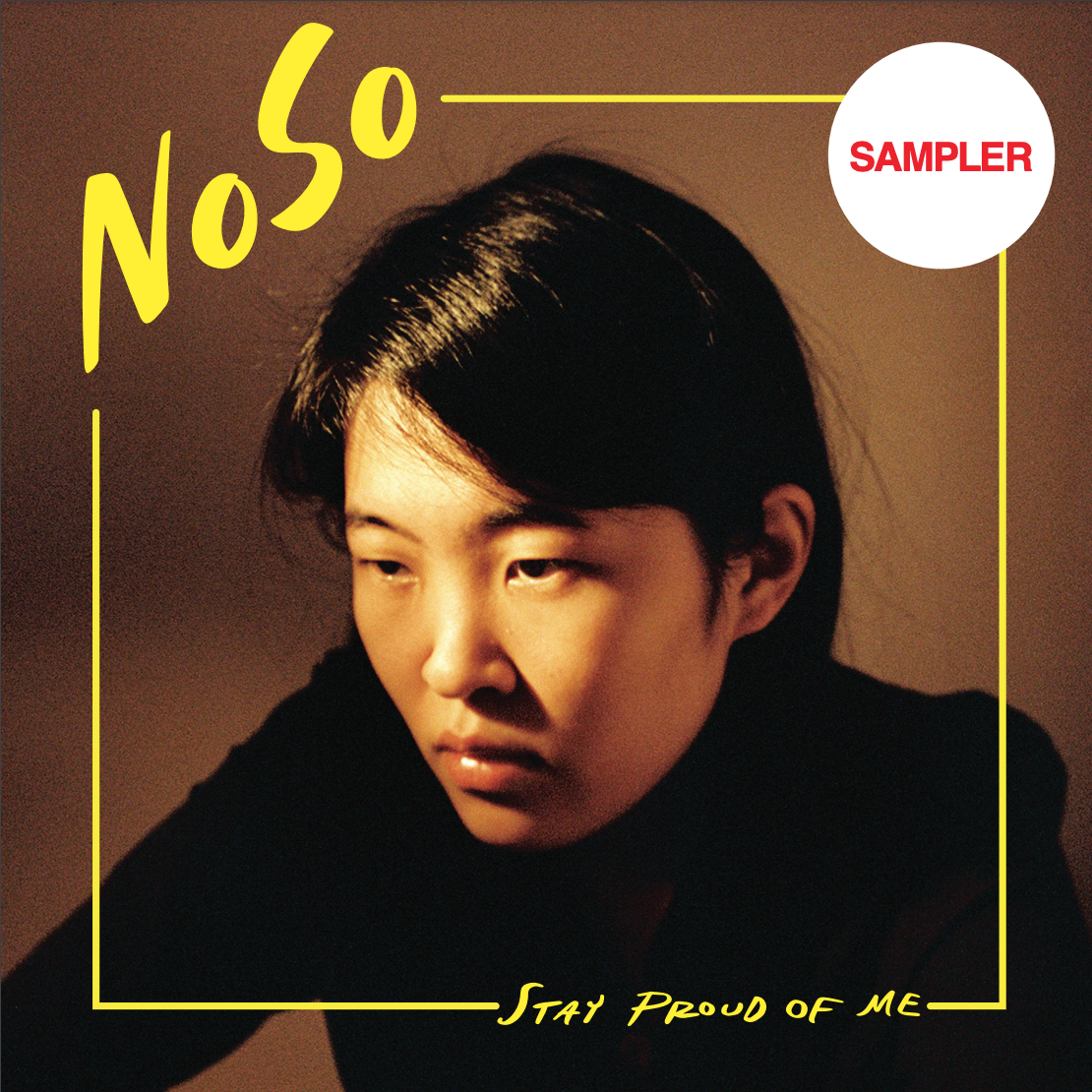 I first discovered the music of NoSo, the nom de plume of Los Angeles-based singer-songwriter and guitarist Baek Hwong, earlier this Summer on an independent music-themed Spotify playlist. That first taste of their music, the single "Honey Understand," left my hungry for more. I spun the track probably a dozen times that afternoon alone before digging deeper into their burgeoning catalogue. I quickly reached out to their label and manager eager to partner with them for this feature. So, yeah, this is one we've been eager to share with you and I think you'll love this collection as much as we do.
And, of course, we're not the only folks who've noticed that NoSo's songwriting is something special. They've been featured in Paste, Clash Magazine, KEXP, The Line of Best Fit, and they were even a finalist for NPR's Tiny Desk Contest. It's safe to say music folks are already taking notice. Indeed, their debut album, Stay Proud of Me, is one of the year's best releases.
The a-side of our collection kicks off with "Parasites." It's a smooth, brightly-lit vibe of slow-burning, sparkling indie-pop with the smoky, atmospheric vibe of a Beach House-jam with lyrics inspired by their own gender-affirming top surgery, "The parasites, removed from your skin . . . Looking down I'm free / It was worth the wait." It's a showcase for Hwong's uncanny ability to take their own specific life experiences of alienation and dysphoria and turn it into something universally relatable, life affirming, and sonically delightful without cheapening it or abstracting their own experience.
It's followed up by the equally delightful "Suburbia" which chugs along a crisp rhythm amid notes about "rich kids and boutique drugs" before a waft of smooth floating harmonies explode into a rippling, musically sunny chorus as Hwong sings, "Holding onto all my faults / I've been calling out your name / apart from this / said you wanna be good about it." It's a total vibe.
The collection closes out with the track that originally caught our attention, "Honey Understand." The jam opens with a slinking, dirty blues bass riff and a sharp industrial beat to propel the tune forward before soaring into the atmosphere for their massive chorus, "Honey, understand, it's me against the crowds / Honey, understand, it's me, I'm falling / Honey, understand, I'm thinking out loud / Honey, understand, you won't know me, but I'm proud." It's such a killer jam and I know you're going to feel it. Enjoy!
We pressed the standard edition of this vinyl on gold vinyl alongside a deluxe edition gold with black splatter vinyl for subscribers who've been with us for a year. This release is available exclusively through our Pairings Box and Coffee & Vinyl subscription services but is selling out quickly.