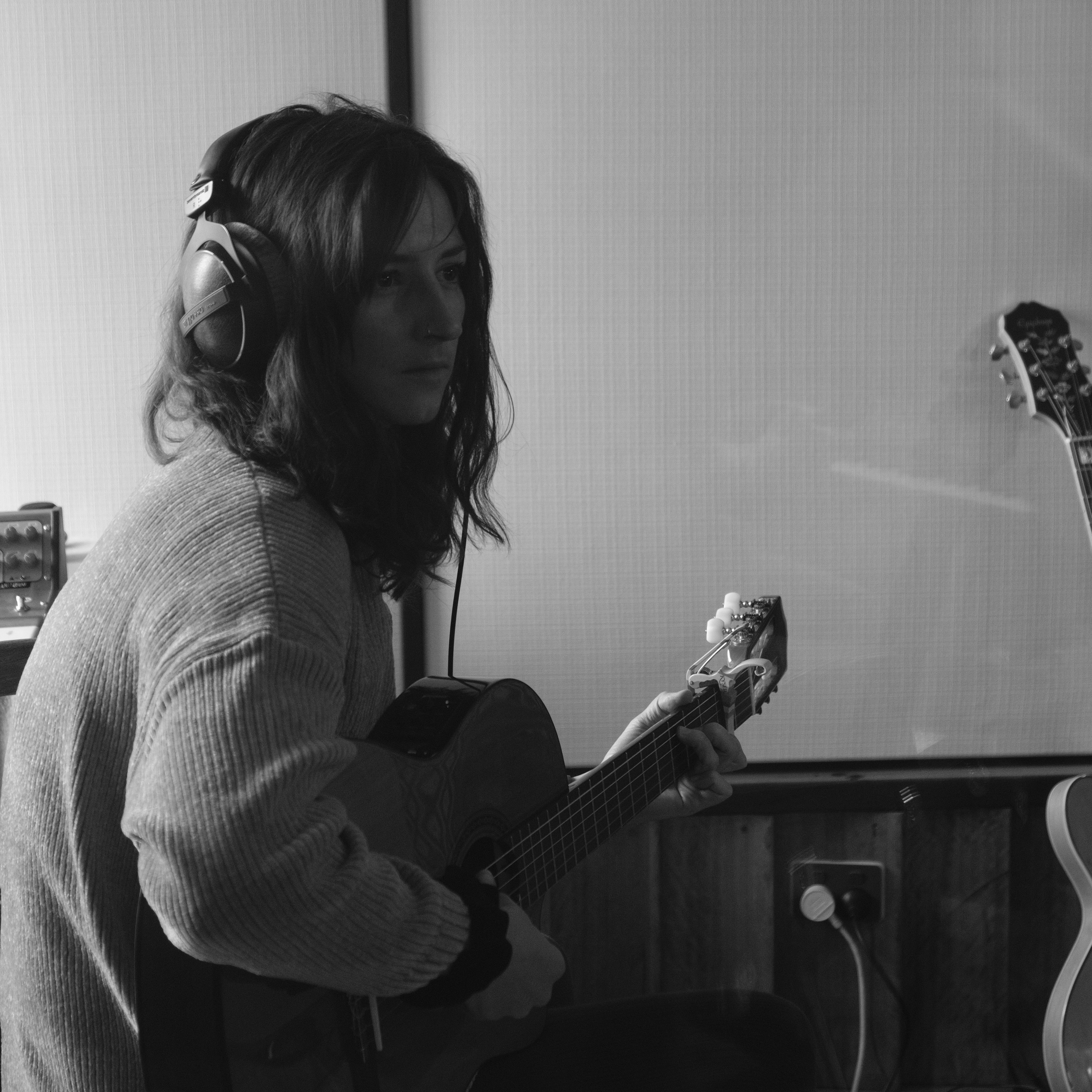 We're moving real close to our 100th release in this series so it's somewhat surprising to say that this is the first time we've ever invited an artist back for an encore performance. This month's featured artist is Melbourne-based BATTS, a.k.a. Tanya Batt, who we previously featured back in 2017 and who continues to make music that just lights up our souls.
As it turns out, Batt has been doing just absolutely incredible things since we last featured her here. She's collaborated with… *checks notes* NASA (!?!) for an album using samples collected by the Voyager Mission. She's been covered with glowing write ups in outlets such as Stereogum and NME. She toured with Sharon Van Etten. And her songwriting, which was already great, has somehow gotten even better. So, yes, this is one you can get excited about. In fact, we give you full permission to get truly stoked. This new EP features two highlights from her new record, The Nightline, alongside a pair of incredible non-album cuts.
The a-side kicks off with the absolutely gorgeous cut "Blue" which features a duet between BATTS and Sharon Van Etten. It opens up with a sparse, steady beat and echoing guitar riffs to accompany BATTS as she croons, "I wish I rose like you rose / full bloomed and always first chose." Twinkling, shining, the melody swells as Van Etten joins the current on the second verse and the vibe gradually continues to lift off before absolutely soaring for the final third. It's an intoxicating jam.
It's followed up by "Dancing on the Moon" which is a delicate tune of naked guitar notes and wafting riffs to accompany Batt's vocals as she sings, "I watch you leave from the launchpad / so terrified / I hope you come home soon." It's so light and airy that you'll swear you're floating.
The b-side features the upbeat and swinging groove "Free" which is a ringing, rootsy jam with just a smidge of twang. Here BATTS sings of suburban living and the battle to keep on creating: "Ain't no time for giving up on dreams / Head down mind up split at the seams."
The collection then closes out with (one of my personal favorites) "City View." It's a warm and sweet groove about falling in love that is true and bright-eyed without being saccharine: "Go on our morning walks take the city view in / I'll do anything as long as it's got you in." It's a great close to a beautiful collection and we hope you enjoy!
We pressed the standard edition of this vinyl on royal blue vinyl alongside a deluxe edition royal blue and silver half-and-half vinyl for subscribers who've been with us for a year. This release is available exclusively through our Pairings Box and Coffee & Vinyl subscription services but is selling out quickly.