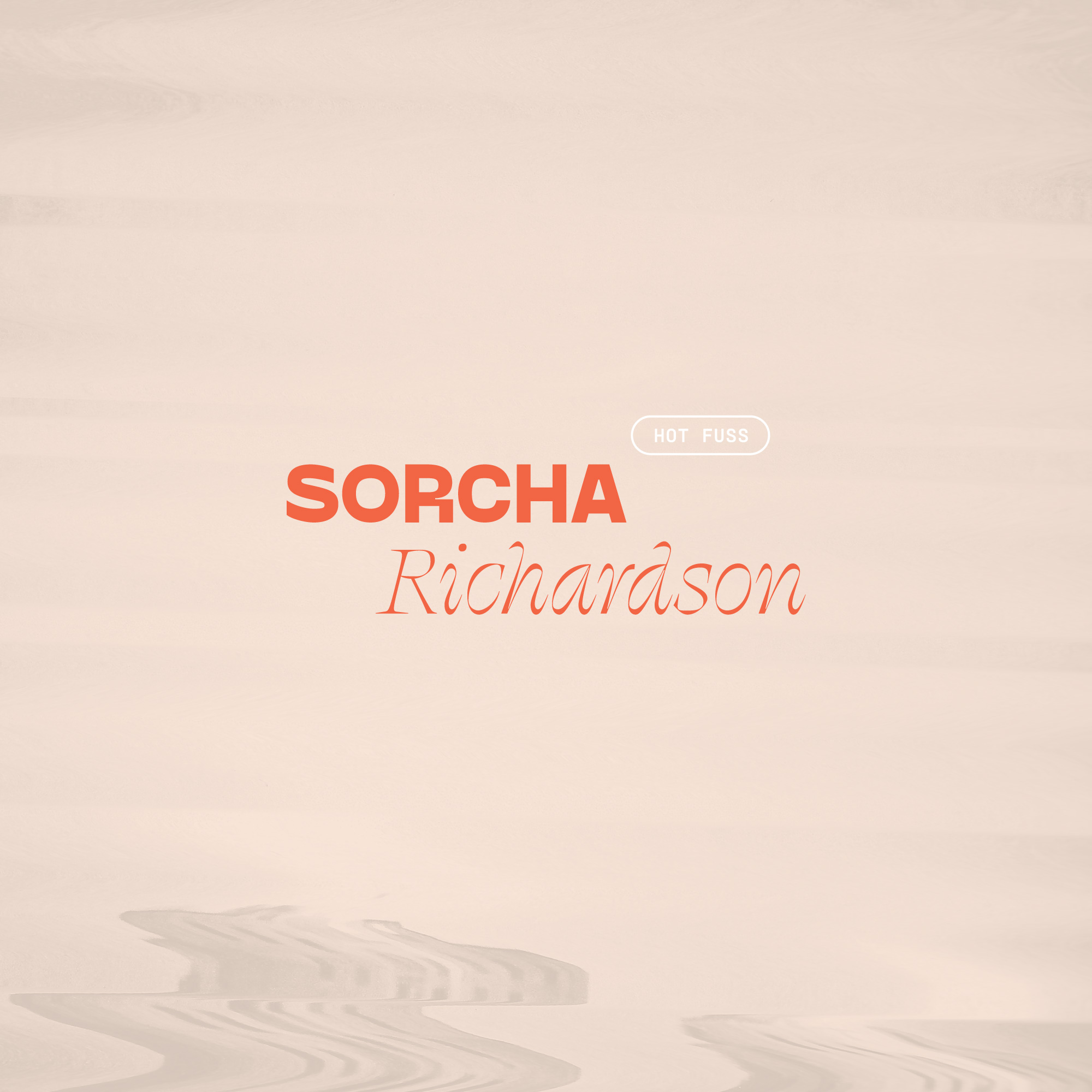 It's been a minute, but we're excited to officially announce the 18th release in our SOUNDS DELICIOUS series. Dublin born singer/songwriter Sorcha Richardson has covered The Killers' landmark album Hot Fuss from start to finish! Haunting and intimate, Richardson's take really leans into the deep dark corners of the source material to offer something both familiar and refreshingly new. She's released her take on album opener "Jenny Was a Friend of Mine" and you can hear that below.
Here's what Sorcha had to say about her decision to reinvent The Killers' breakthrough classic:
"Hot Fuss was pretty much the first album I considered covering when Turntable Kitchen presented me with the opportunity. I was 13 when it came out and I played it to death in my parents' car. I wanted to cover an album that I already knew really, really well; one that I had spent many teenage hours strumming and drumming along to, and to see if I could find my own way through it now, all of these years later, from a very different vantage point.
I recorded it over the course of about 2 and a half weeks in Dublin at the end of last year, almost immediately after signing off on the mixes for my album, Smiling Like an Idiot. It was the perfect creative palette cleanser after working so intensely on my album for a year straight, and was also incredibly freeing to suddenly be recording an album of covers, rather than songs I had written. The whole thing is produced by me and the very talented Alex Borwick, (who also plays trombone across the album) and we recorded it between my bedroom and at his studio, just off Pearse Street in Dublin. We leaned into the limitations of our set up and time frame, building drum loops out of phone recordings of €20 notes and the sound of me flipping through pages in books. Most of the time we did one or two vocal takes, pressed save and kept going. The original production on Hot Fuss is often over the top jazz hands and very fabulous, and I wanted to try and make them feel understated and intimate. It was honestly a joy to make, and I'd love to do it all over again tomorrow."
Sorcha Richardson's cover of The Killers' Hot Fuss is only available by subscribing to our SOUNDS DELICIOUS vinyl record club. In addition to a deluxe edition for members who have been with us for at least 12 months, it's available on cream colored vinyl for members and gift orders of 6-months or more (while supplies last) and on black vinyl for all other orders.
As always, each copy comes packaged with an MP3 digital download of the album. It's also limited edition and more than half of the copies sold out before we even had a chance to make this announcement – so you might want to act fast!