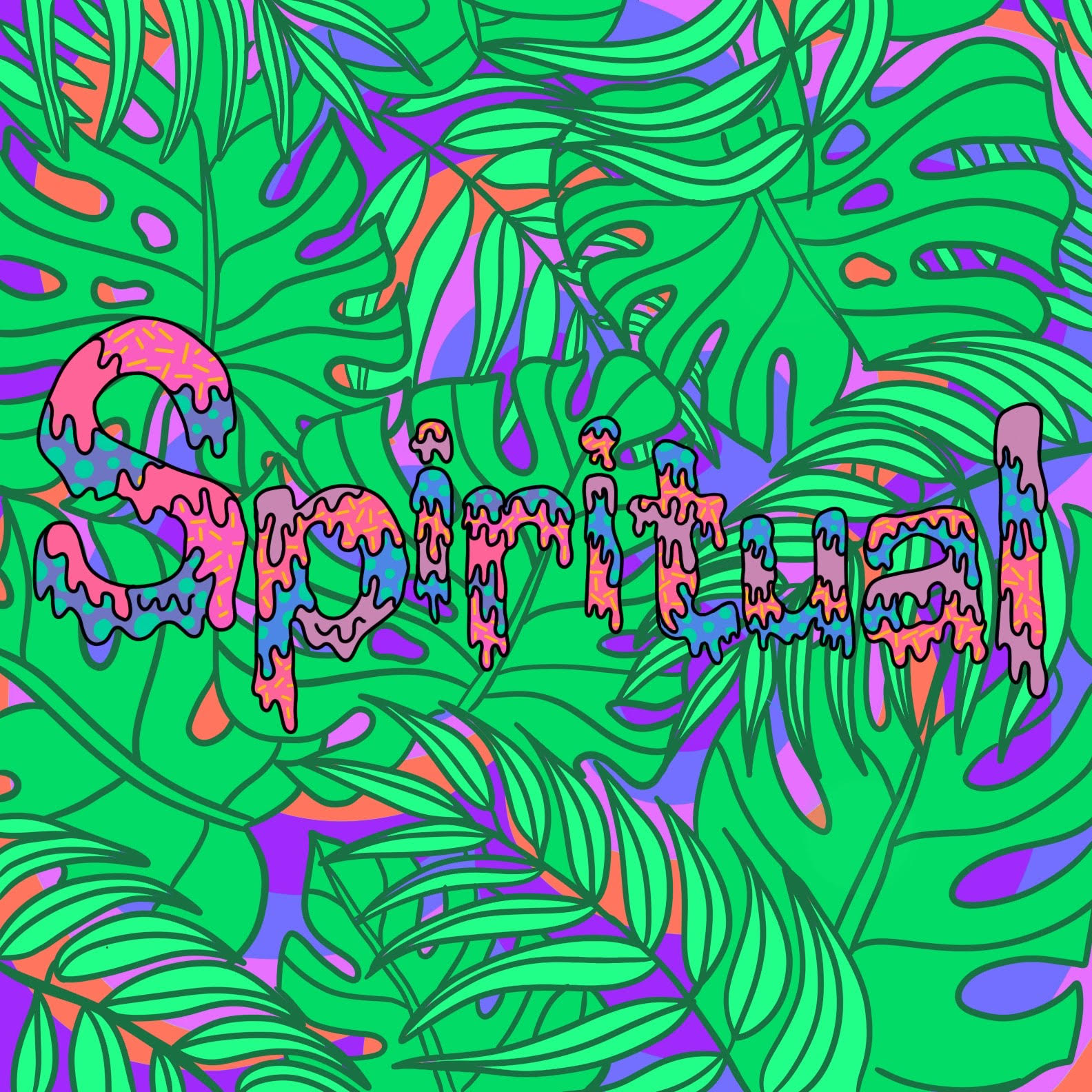 We've said it before and we'll say it again: one of our main goals with Turntable Kitchen has always been to champion up-and-coming artists who we think deserve more ears. Indeed, I think we have an impressive track record of discovering the best of what is next. Many of the artists we've featured over the years have later earned widespread critical acclaim and large fan bases. For example, we released debut wax by artists such as Arlo Parks, Crumb, Gallant, No Vacation, Quivers, MØ, and Fenne Lily – just to name a few.
Anchorage, Alaska-based Tatiana Agnew, who records simply under the name Tati, is one of those artists we believe deserves to be heard. Sonically, her songwriting is irresistibly joyous, freewheeling and just oozing with soul – even as the upbeat warmth of her arrangements often belie a more plaintive core.
Indeed, we couldn't be more excited to spotlight Spiritual, her debut EP, this month. Produced by her husband Daniel Harder, it's a charming, light-hearted, and catchy collection that we think you're going to fall head over heels in love with.
The a-side kicks off with the bouncing and rambunctious floorboard stomper "BBQ." Shuffling, punchy percussion cozies up to Tati's deep, soulful croon and humming electric guitar riffs for a fun, raw cut that will get your toes tapping and hips shaking. It's followed by the raw and swaying vibe, "Current," that floats amid a cloud of sparse, echoing percussion and gently plucked guitar riffs. The side rounds out with the sharply strummed and lyrically sardonic "Down and Out." Led by a shambling beat and cutting riffs, Tati sings, "And oh, the sun shining through the clouds / For you / It's you / And the rain that's pourin' from the sky / For me / It's me."
The b-side kicks off with the vibrant, luscious single "Cloth." Amid squealing keys and cheery, fuzz-soaked guitar riffs, Tati poetically croons, "With my hands / I made for you / A tender cloth / Of hook and wool / To keep you warm / Out in the cold / To keep near you." It's a standout and one of our favorite jams in the collection. It's followed by the hilariously tongue-in-cheek jam "Warm Spit" which as brutally funny as it is catchy. Absolutely packed to the gills, the collection then closes out with lightly strummed and tumbling "Gemini (But No Excuse)." It's a gorgeous vibe and one you're going to want to cherish.
We pressed the standard edition of this month's vinyl on purple vinyl alongside a deluxe edition on green with purple splatter colored vinyl for subscribers who've been with us for a year. This release is available exclusively through our Pairings Box and Coffee & Vinyl subscription services.
It's a delicious collection and one we're very proud to share with you. We hope you love it as much as we do. Enjoy!