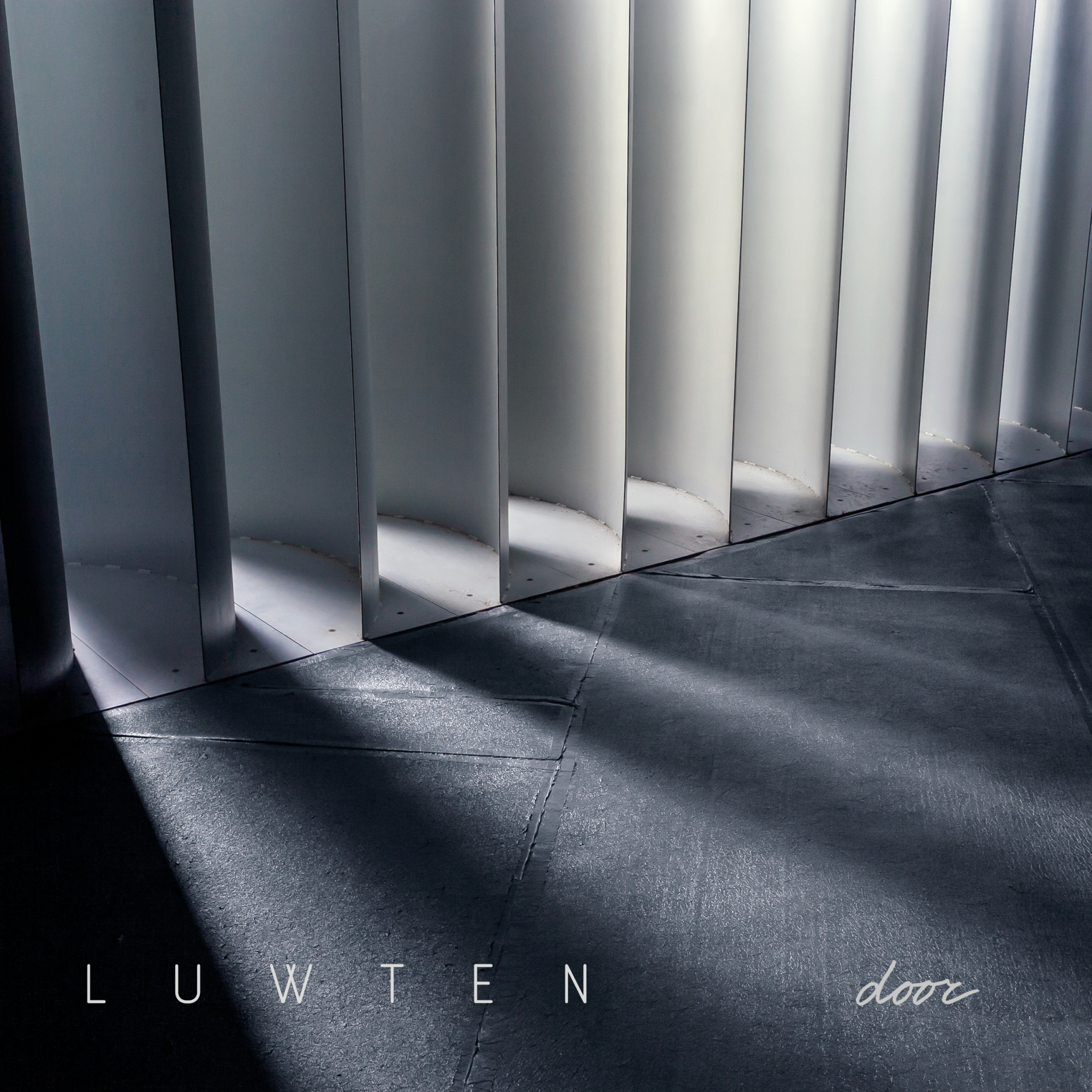 Hypnotic. That's the first word that comes to mind when describing this collection by Luwten, the creative outlet of Amsterdam-based Tessa Douwstra. Indeed, I can't recall where I first heard "Control" – perhaps a Spotify playlist – but I definitely recall how I felt hypnotized. Hooked. There's a mesmerizing restraint, a slow burn, to most of her music that provides a beautiful, slowly released, tension.
Luwten describes the latest chapter in her musical exploration as "a study of a perfectionist who acknowledges that everything's in constant flux." Her profile further explains that "by splicing artificial sounds with organic instrumentation, samples and field recordings, Douwstra explores one of life's bigger emotional beats: how to reconcile a yearning for both solitude and companionship, a quandary the world of today is suddenly coping with on a massive scale."
It's a lush, beautiful, and timely collection that we're incredibly honored to feature on this month's vinyl.
The a-side unwinds with a slick, slinking rhythm, spare twinkling guitar and Douwstra's hushed croon on "Don't Be a Stranger." It's bright, twinkling and mysterious.
It's followed by her gorgeous single "Control" (my first introduction to her music). I music here. Rubbery beats, melodic notes, shuffling percussion all glide along as Douwstra sings in a tumbling stream of conscious, "For a little bit / I remember it clearly / Got a hold of it /But now I'm losing it, nearly / Like a melody / Without boundaries, fleeing." It's simply irresistible.
The b-side launches off with clicking, beeping tones and a stately melody on "Full Well." It's a clean, simmering tune that unravels into a bouncing rhythm and echoing, distant vocal clips.
The collection closes out with the chirping, piano-laced vibe "Haircut." It opens with a pensive, delicate tune before Douwstra's vocals lift the song off the ground into a series of alternately soaring and diving arrangements punctuated by skittering, ghostly beats and vocal samples.
It's an exceptional collection and one we're very proud to share with you. We pressed the standard edition of this month's vinyl on silver vinyl alongside a deluxe edition on bone with silver splatter colored vinyl for subscribers who've been with us for a year. This release is available exclusively through our Pairings Box and Coffee & Vinyl subscription services. In the meantime, you can hear the rest of the Door EP on Spotify.