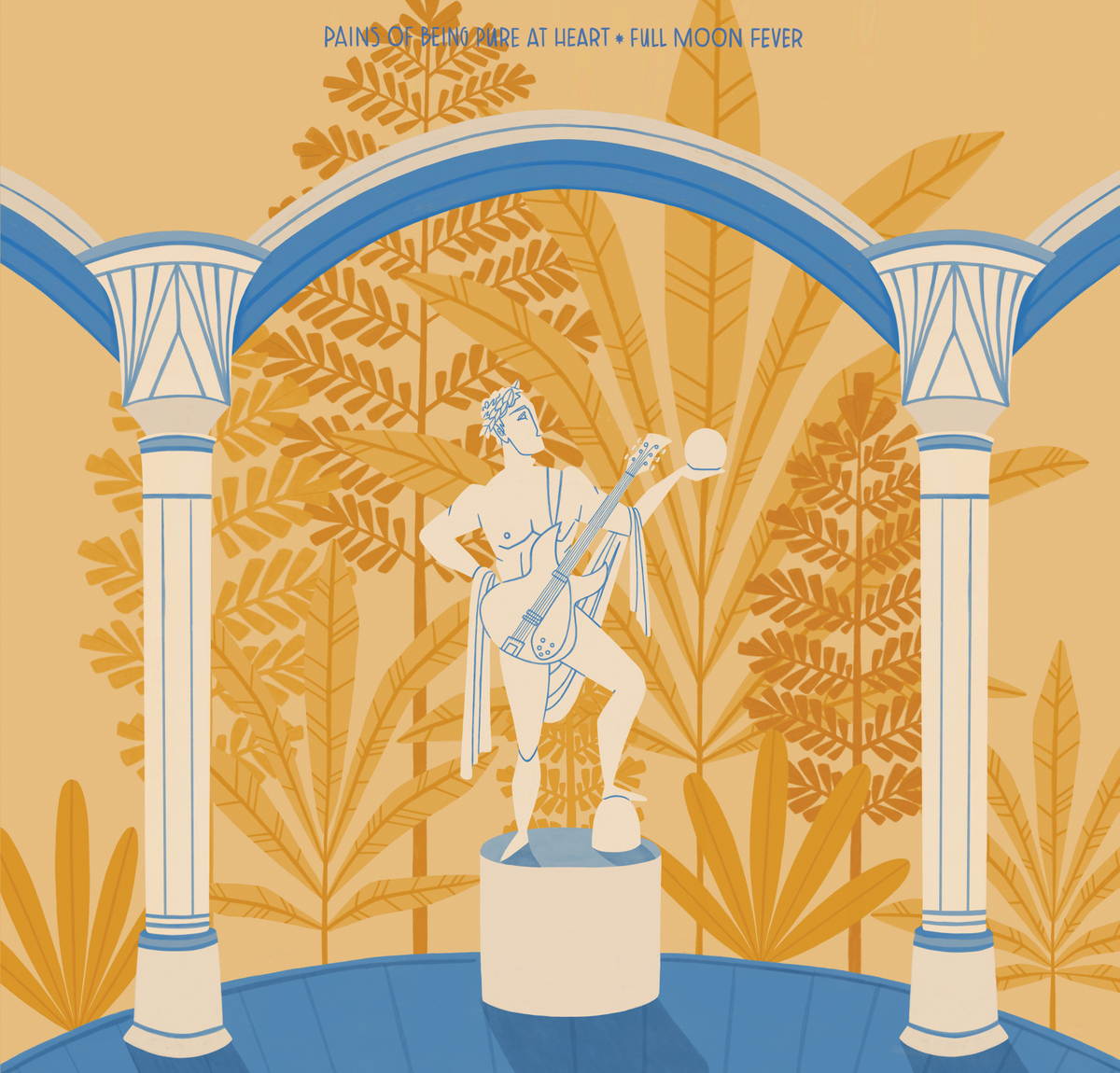 Today marks the one-year anniversary of Tom Petty's death. I consider Petty one of my favorite artists of all time so this announcement is certainly a little bittersweet.
Indeed, singles like You Don't Know How It Feels and Mary Jane's Last Dance soundtracked those balmy teenage summers cruising around Ohio in beat up cars, getting up to no good with my friends and just having a good time. Tracks like Free Fallin' and I Won't Back Down felt ubiquitous in film, television, radio and, of course, simply playing in the background in public places, the same way the Beatles or The Rolling Stones might. In fact, his music was so ubiquitous that at some point around college, I think I decided it wasn't cool anymore. Naturally, that didn't last.
It was maybe 6-7 years ago now that I found myself in a shuttle bus in Austin and the driver was listening to a Tom Petty Greatest Hits collection. I was in town for SXSW and the bands I was most excited for included The War on Drugs, Mikal Cronin, Lower Dens, and so forth. All bands I realized, as I sat in that van, that owed a debt (directly or indirectly) to Tom Petty. More importantly, I just realized that these were damn good songs. That was how it started.
After the trip, I sourced first pressings of Into The Great Wide Open, Wildflowers, and (of course) Full Moon Fever on vinyl. I was well along the path towards full blown Tom Petty fandom, although it wasn't until I saw him perform live for the first time, at Outside Lands Festival in 2014, that it really, really clicked.
Before he took the stage, I was tired, probably more than a little dehydrated (they offer free beer in the press tent), and very ready to get home. I wouldn't have missed his set entirely but I was willing to leave early. I told myself I'd stay for the first part of his set and then eventually leave when he played a song I didn't love.
The problem? He never played a song I didn't love. In retrospect, that makes sense. I mean, take Full Moon Fever as an example. It was Petty's solo debut record and it is absolutely packed with hits. No less than 5 tracks charted on the Billboard Top 100: Free Fallin', I Won't Back Down, Runnin' Down a Dream, Yer So Bad, and A Face in the Crowd. But even the tracks that didn't chart could have been hits: Love Is A Long Road, Depending On You, A Mind With a Heart of its Own. The same could be said for so many of his albums. This dude's catalog is deep.
So it's with pride that today we're announcing the release of The Pains of Being Pure at Heart's full album cover of Full Moon Fever. We talked about this one way back when we initially launched our Kickstarter so it's with a little extra satisfaction that we're finally able to share it with you all.
Here's what Kip Berman from The Pains of Being Pure at Heart had to say about the album:
"I grew up loving Tom Petty – thanks to my step dad who played him nearly constantly and scoffed at the 'grunge' era of bands that didn't share Petty's classicist reverence for the history of rock music. I've long identified with Petty's celebration of songwriting and his general disregard for most everything else. Yet, he was often seen as a second fiddle to Dylan, Neil Young, Springsteen, Stevie Nix, The Byrds, George Harrison, and more. But as far as I can tell, all these people (not sure about Springsteen) actually revered Petty – and genuinely liked his company. His greatness was that he didn't seem to be too bothered if people thought he was great or not. What mattered to him was being part of a lineage of timeless rock songwriting.
Is it cheesy to say "Tom Petty was all about the music, man?" Maybe. But he wrote so many iconic songs – and is remembered for little else – that it seems apt. There are no lurid Tom Petty scandals, car crashes, stints in jail, public meltdowns or things he had to walk back and make us cringe today (well, maybe 'Zombie Zoo'). His legacy is just DECADES of iconic songs. He was an unconventional conventional rock star – his charisma subtle, his voice nasal but effective, and his appearance was – at best – a bit avian. He was probably the least technically gifted performer to ever headline the Super Bowl Halftime show. He wasn't a dancer, guitar virtuoso, crooner or sex symbol – he just got there by wring a lot of great songs that everyone loved.
Tom Petty's first solo album, Full Moon Fever (which featured almost all of his actual band members, cameos from Roy Orbison, George Harrison, and Del Shannon, and was produced by ELO's Geoff Lynn), coincided with an era that was especially inspiring to my own music in The Pains of Being Pure at Heart. Released in 1989, it was weirdly aligned with a lot of the ideas that attracted me to bands like The Pastels, Teenage Fanclub, R.E.M., The Replacements, or Jesus and Mary Chain – jangling guitars, sweet harmonies, classic songwriting (verse, chorus, verse chorus, bridge, chorus chorus) and lyrics that captured a very specific point of view. But unlike those bands, Petty was an arena act, at home and enabled by large record labels and big budget videos, and (by this era at least) had about zero reputation as 'cool.' So I thought it would be a great tribute to one of my heroes to re-imagine his music in the context of my own – to wonder what it would be like if the songs he wrote sounded a bit more like the artists that were working in the underground at the time he was making this iconic record."
Like the artwork for our last three releases, that beautiful cover art is designed by Seattle-based illustrator Teresa Grasseschi.
The Pains of Being Pure at Heart's version of Full Moon Fever is only available by subscribing to SOUNDS DELICIOUS. In addition to a deluxe edition for our Kickstarter supporters, it's available on gold colored vinyl for recurring subscribers and gift orders of 6-months or more (while supplies last) and on black vinyl for all other orders. As always, each copies comes packaged with a digital download of the album. As always, it's limited edition – so act fast! This officially drops on October 26th and we expect to begin shipping around that date.
Below you can hear the Pains take on "Runnin' Down A Dream."
Need a turntable? Check out our Complete Guide to the Best Turntables and Record Players for any Budget.