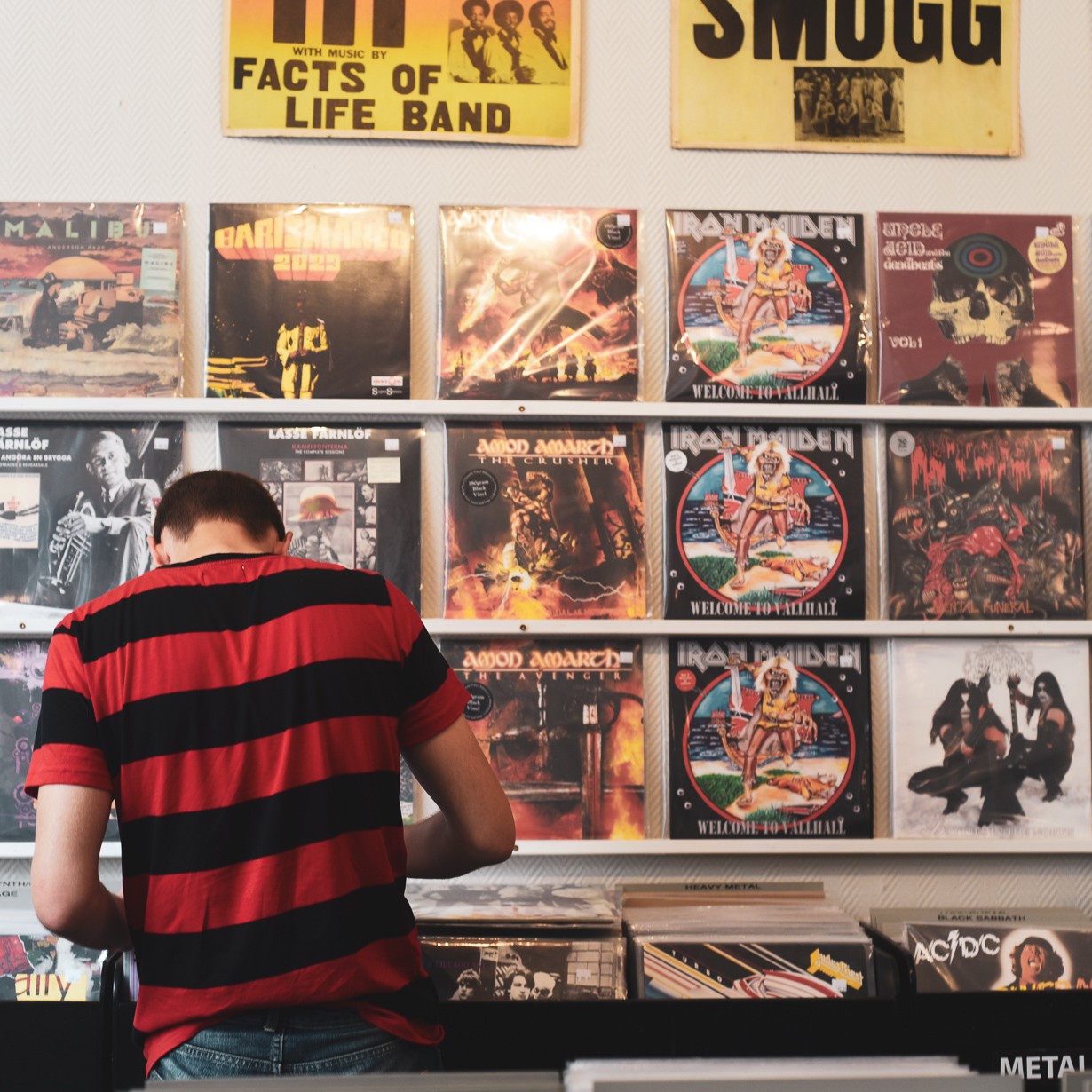 This is a sponsored post in partnership with the Göteborg & Co.. All words and opinions are my own. Thank you for supporting the brands that help us do what we do!
Kasey and I recently had the honor of visiting Gothenburg, Sweden (a.k.a. Göteborg) to cover Way Out West Festival while checking out the restaurants and record shops the city had to offer. If you want to hear about where we ate, what we ate, neighborhoods (and islands) we visited during our trip, you'll want to check out Kasey's post.
Below I've prepared a guide to our favorite record shops in Gothenburg plus a recap and playlist spotlighting some of our highlights from Way Out West. A big thank you to Fredrik Sandsten of the band The Soundtrack of Our Lives for showing us around and to Nik Ewing of Local Natives for his recommendations.
All photos by Kasey.
---
Record Stores in Gothenburg, Sweden

Music Lovers Records
Tucked away inside a little plaza just a little off the trendy Magasinsgatan, you'll find Music Lover Records next to a cozy champagne bar and a cafe. The collection is artfully curated with a wide selection of indie, ambient, kraut, and everything in between. It's also the perfect place to pick up the limited edition releases by local Höga Nord Records which have albums by San Francisco's Al Lover and numerous local producers and musicians. A true gem.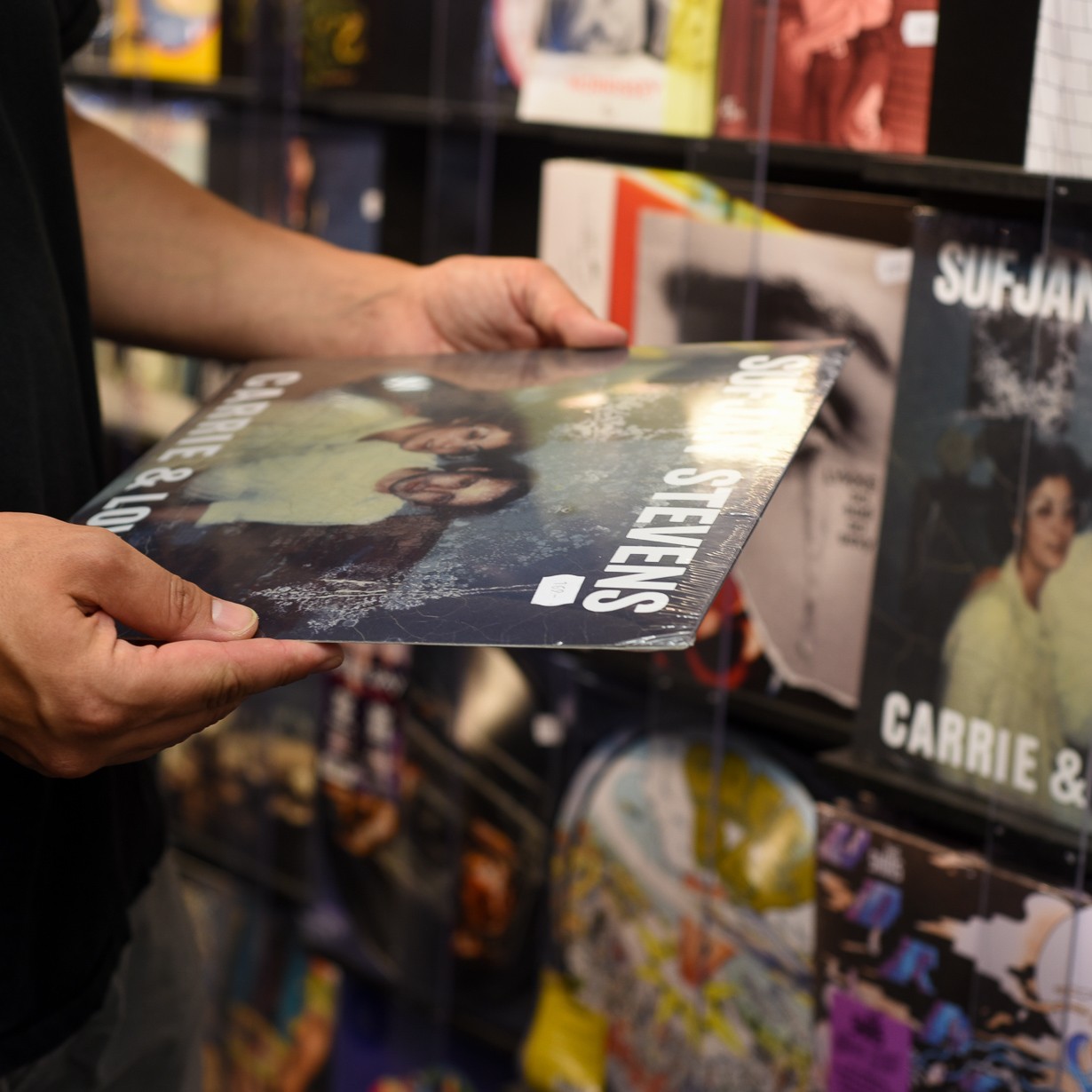 Bengans
Easily the largest and most eclectic collection we found during our visit, Bengan's is a local institution. They've boasted in store appearances from David Bowie (among many, many other in-store sets), exclusive releases from their own label, and a small club where you might catch live music on a random night of the week. They have a great cafe upstairs where you can pick up an espresso or cortado and mingle with the locals. Highly recommended.
Dirty Records
One of three record shops we visited on a three block stretch of Andra Långgatan, Dirty Records is both a charming cafe and a excellent spot for crate digging for local releases by artists like Jan Johansson, Made in Sweden, or Tages.
Linné Skivbörs
Just a block down the road from Dirty Records, Linné Skivbörs is a relatively small shop but with a nicely curated selection of vinyl. They're tastes are eclectic but they had one of the nicest selections we saw of genres like hip hop, jazz and world music.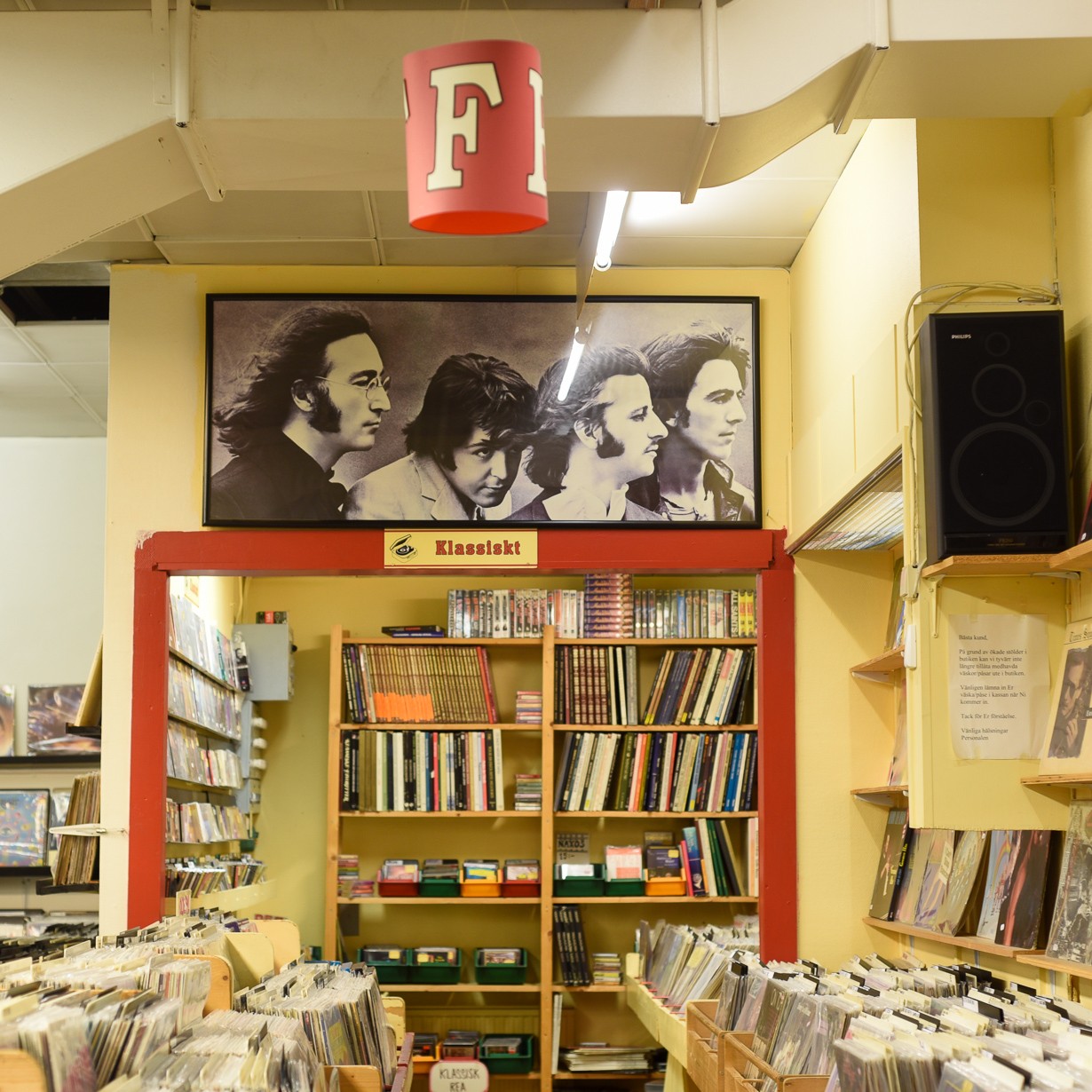 Skivhandel
Located in a huge space, this shop has a huge selection of new and (especially) used records. Definitely a good choice if you want to spend a couple of hours crate digging.
---
Way Out West Recap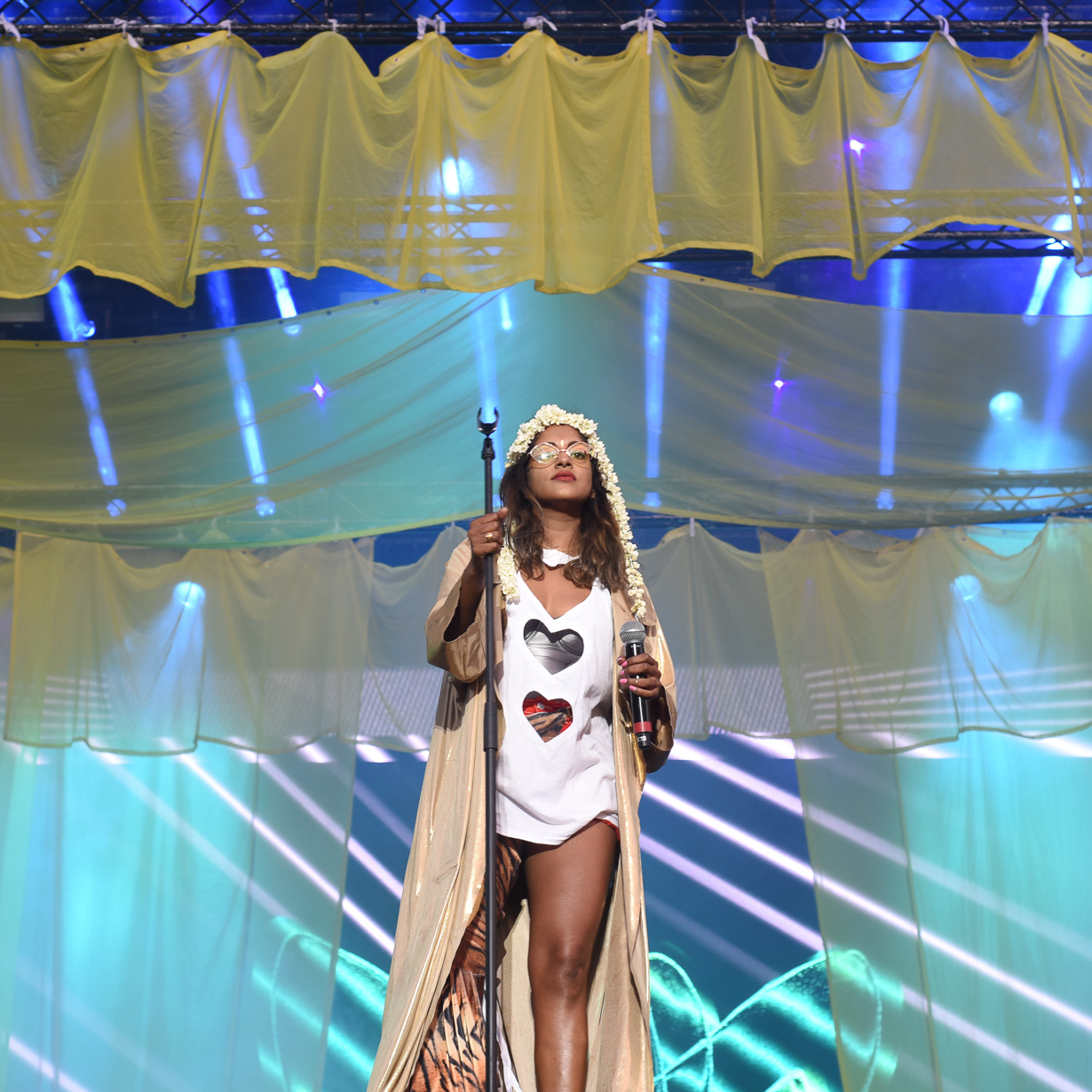 Located in the beautiful and expansive Slottsskogen City Park, Way Out West is a music festival with character. Alongside a lineup packed full of European and American superstars and up-and-coming artists, it blends in a substantial presence of regional powerhouses.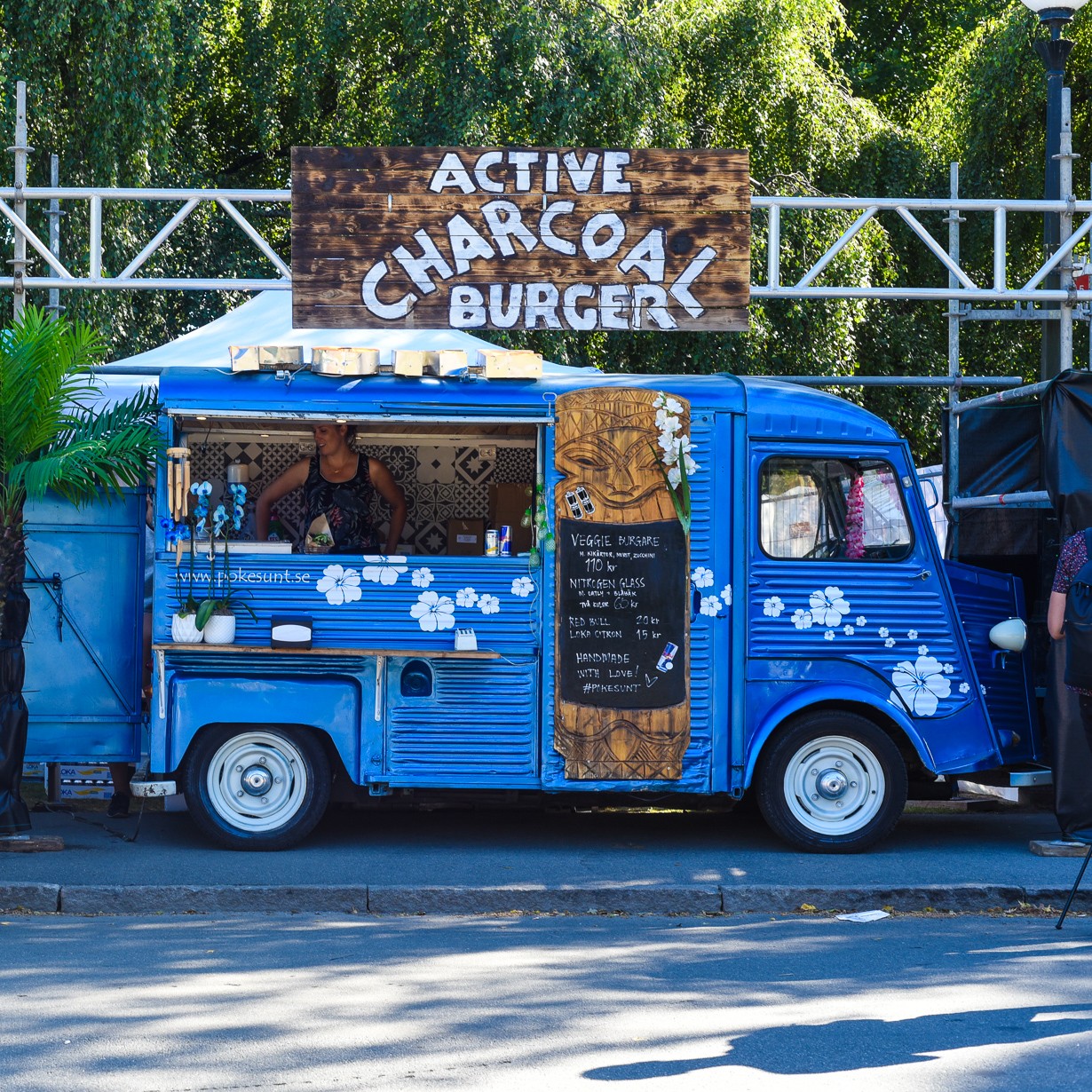 It's also n0table for the promoters' decision to have all the food offered inside the festival be vegetarian. If you're an omnivore that might sound restrictive, but I assure you the opposite is true. There is a wide variety to the often imaginative offerings including active charcoal burgers, thai noodles, falafels, oatmeal-based ice cream, and more.
Drinking is also restricted to specific areas (often the area directly to the left of the stage). I typically enjoy drinking at festivals (Beer Lands has always been one of my favorite parts of Outside Lands) but I found the change refreshing. We never saw anyone grossly inebriated and you didn't have to worry about someone spilling beer on your shoes. And, of course, if you want to drink you can. I watched most of Lily Allen's set from just to the left of the stage in the nearby drinking area. The view was great and the sound was perfect.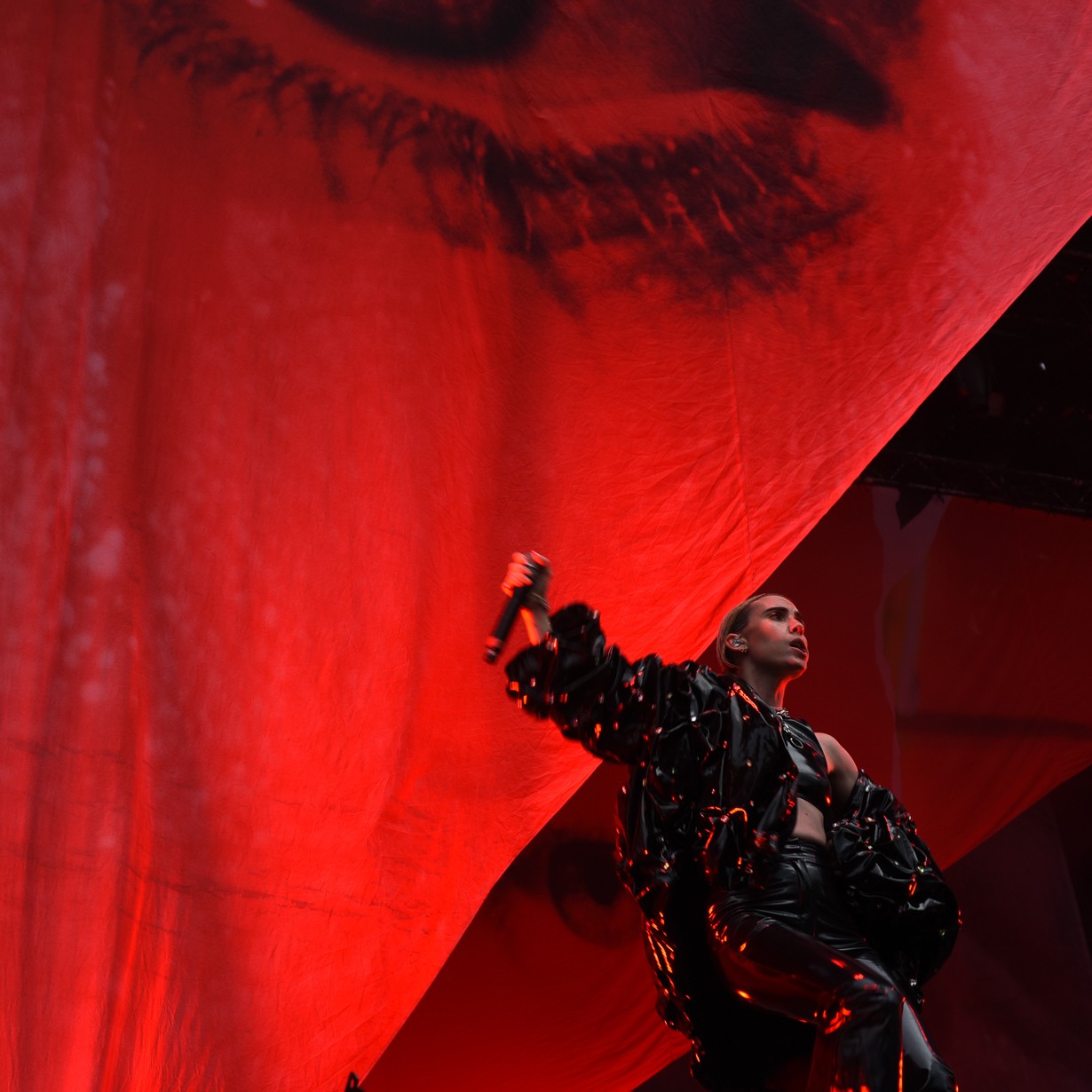 More importantly, the lineup was top notch. The headliners included Kendrick Lamar, Arcade Fire, and Arctic Monkeys, alongside a packed lineup that included M.I.A., Lykke Li, Iggy Pop, Patti Smith, Grizzly Bear, Fleet Foxes, Lily Allen, J Hus, Jorja Smith, Brockhampton, St Vincent, Charlotte Gainsbourg, and more. The main festival wraps up well before midnight but then extends to a series of small club shows throughout Gothenburg where you could catch artists like Rhye, Moses Sumney, Phoebe Bridgers, Ariel Pink, Kevin Morby, and more.
The playlist we put together below will give you a good idea of some of the festival highlights: