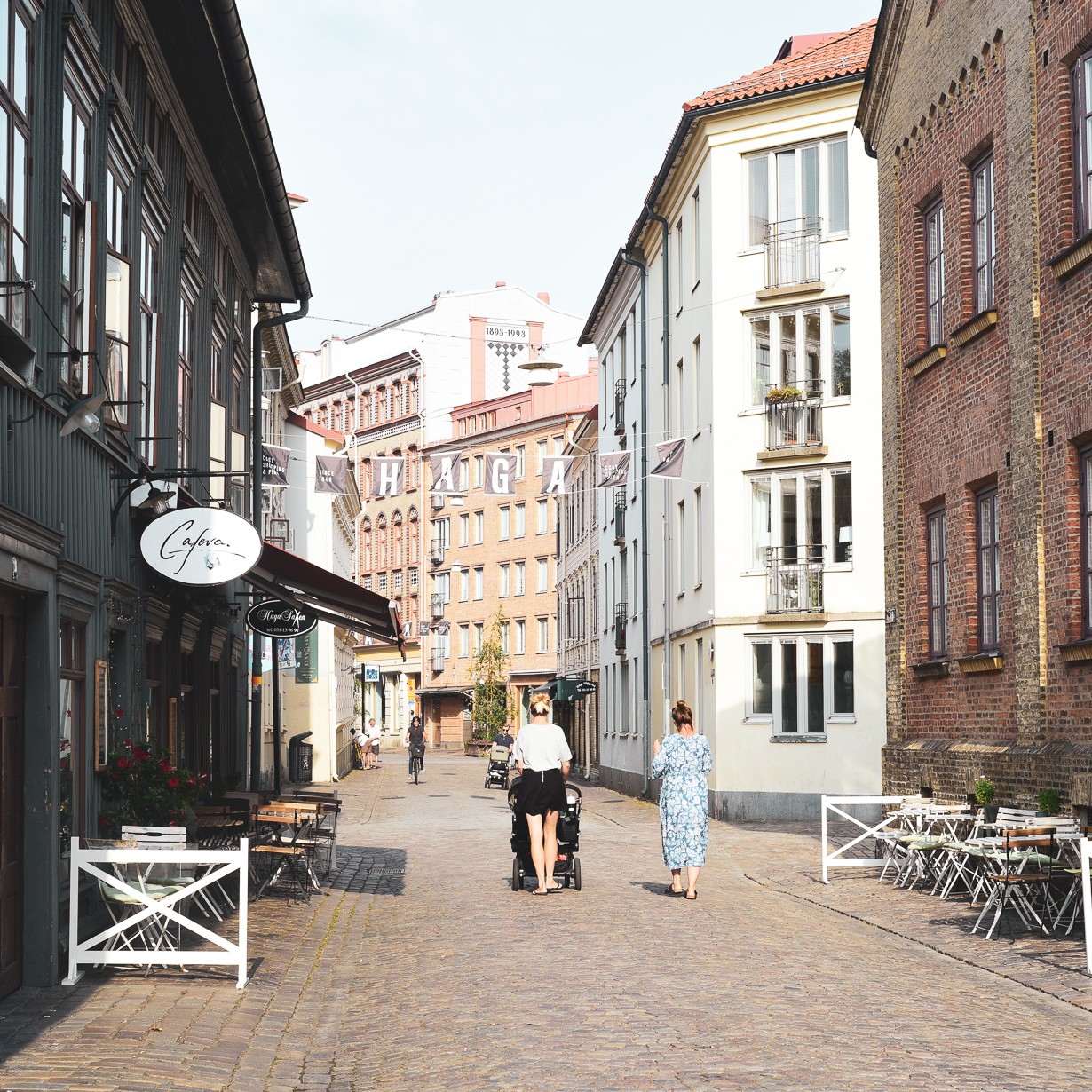 This is a sponsored post in partnership with the Göteborg & Co.. All words and opinions are my own. Thank you for supporting the brands that help us do what we do!
We recently had the opportunity to travel to Gothenburg, Sweden (or Göteborg). If you've been following us on social media, you probably saw a ton of Insta Stories and posts about it. We were there to attend the Way Out West festival, as well as to explore this beautiful city. Needless to say, we were so smitten that we couldn't help but take a million photos (677 to be exact) and to share the experience with you.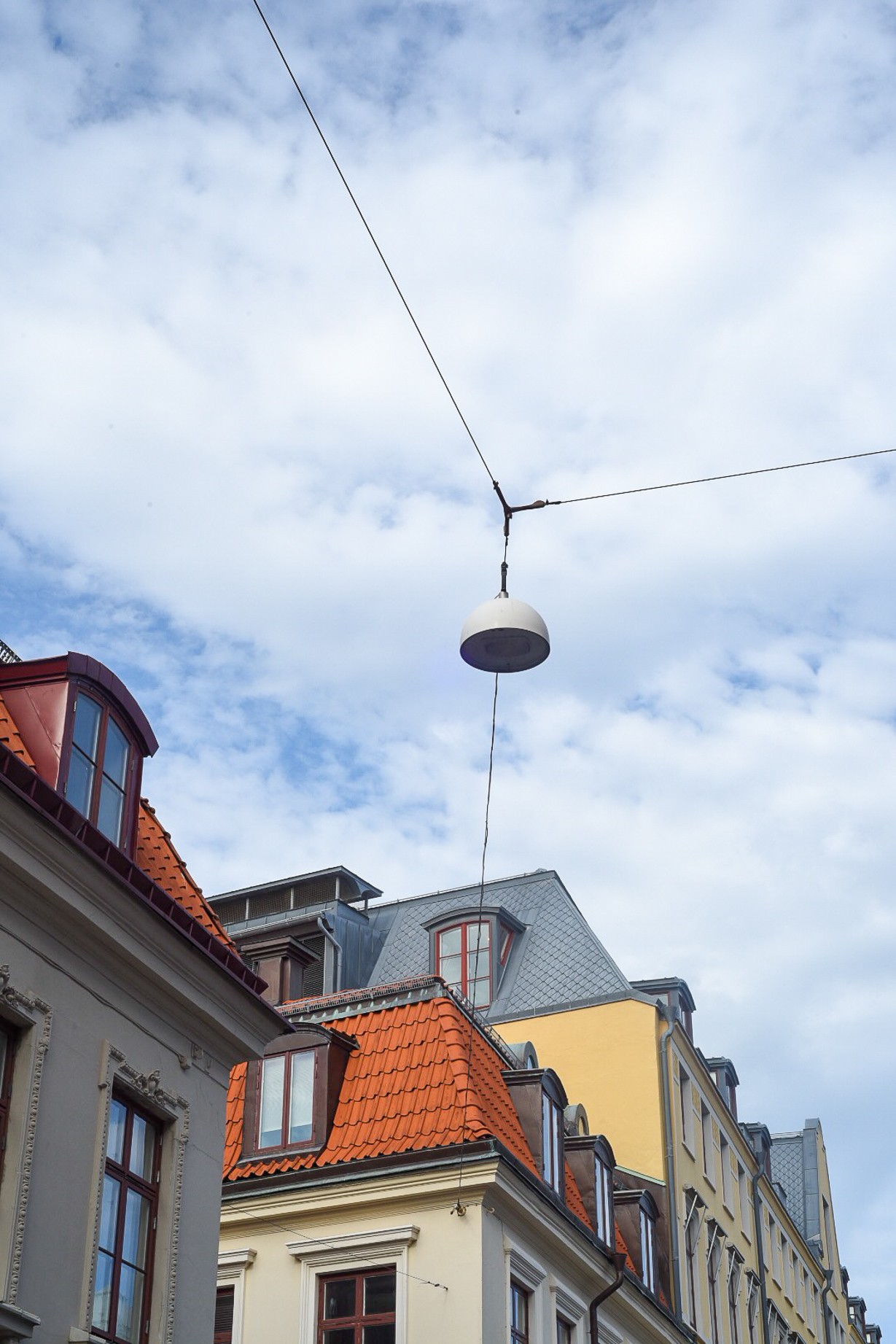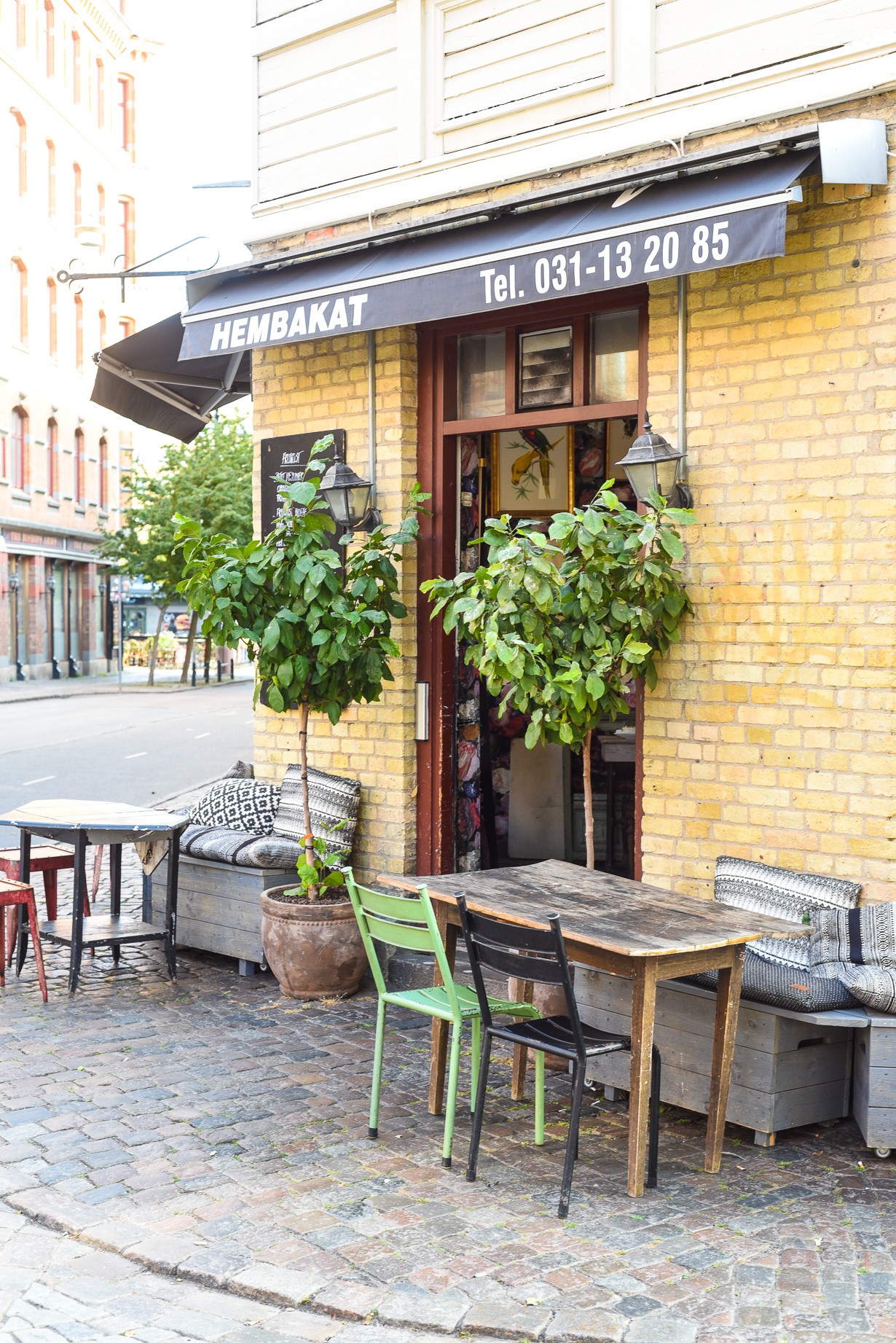 Sweden has been on my "wish list" of places to visit for years. But to be honest, I wasn't familiar with Gothenburg, its second largest city on the West Coast. I had always assumed that a trip to Sweden would land me in Stockholm. But Gothenburg caught me by surprise. And quite frankly, swept me off my feet. If you're planning a trip to Sweden, a stop on the West Coast is a must.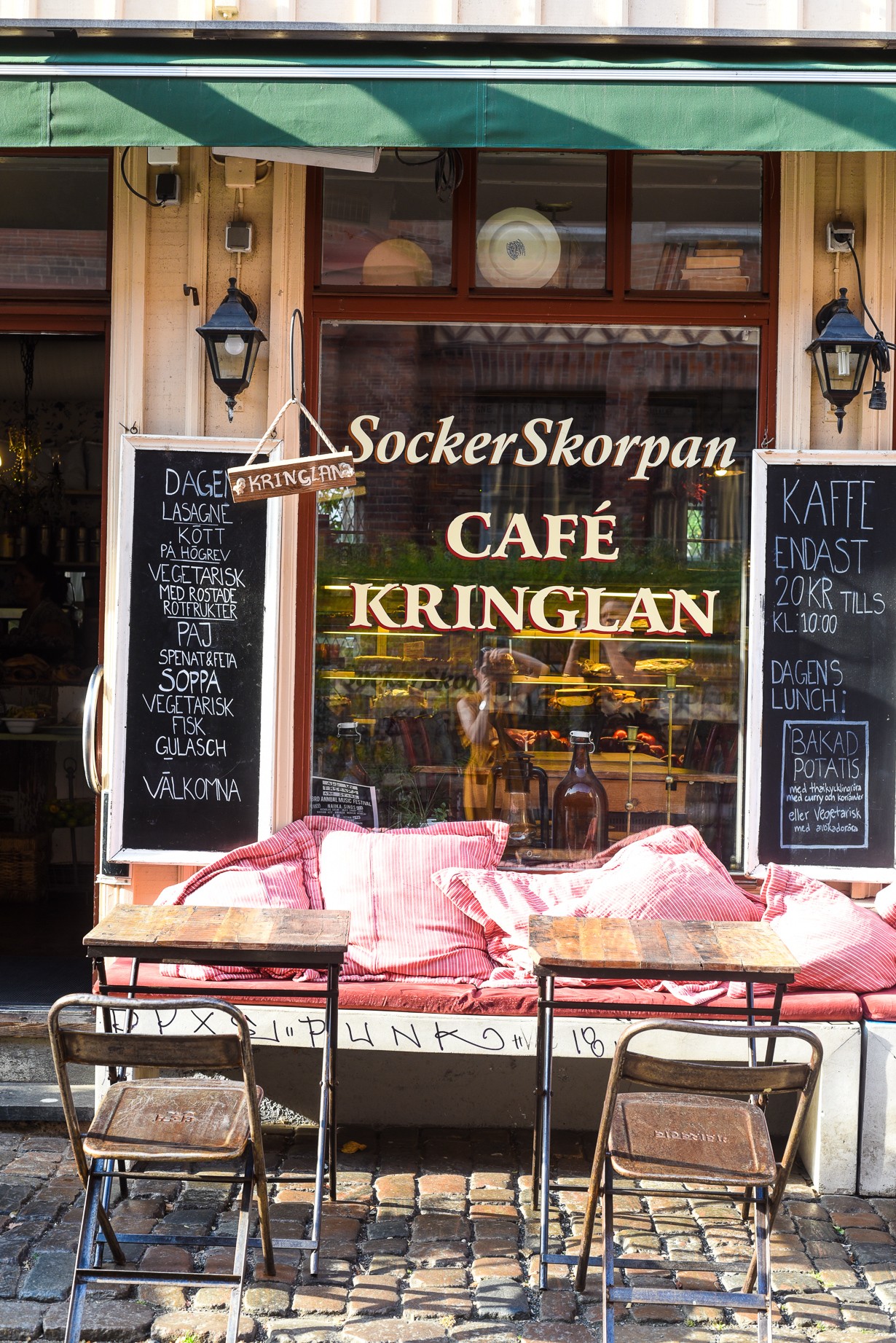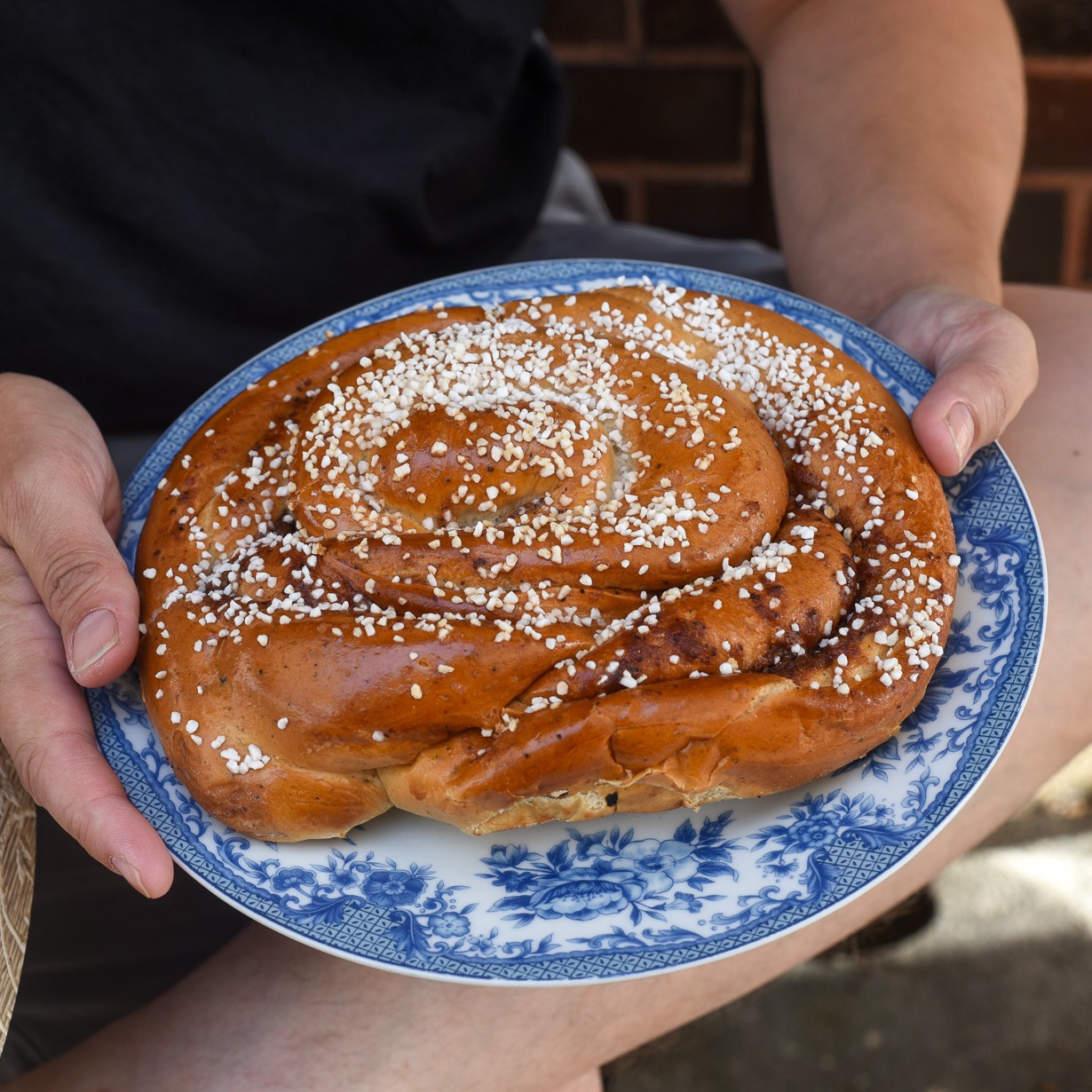 Given its location, Gothenburg had for years been a major port; more of an industrial city than its glitzy, high-fashion counterpart. But in the last few years, this city, which locals described to me as "laid back," and "cozy" — a favorite word of Swedes — has seen a dramatic change.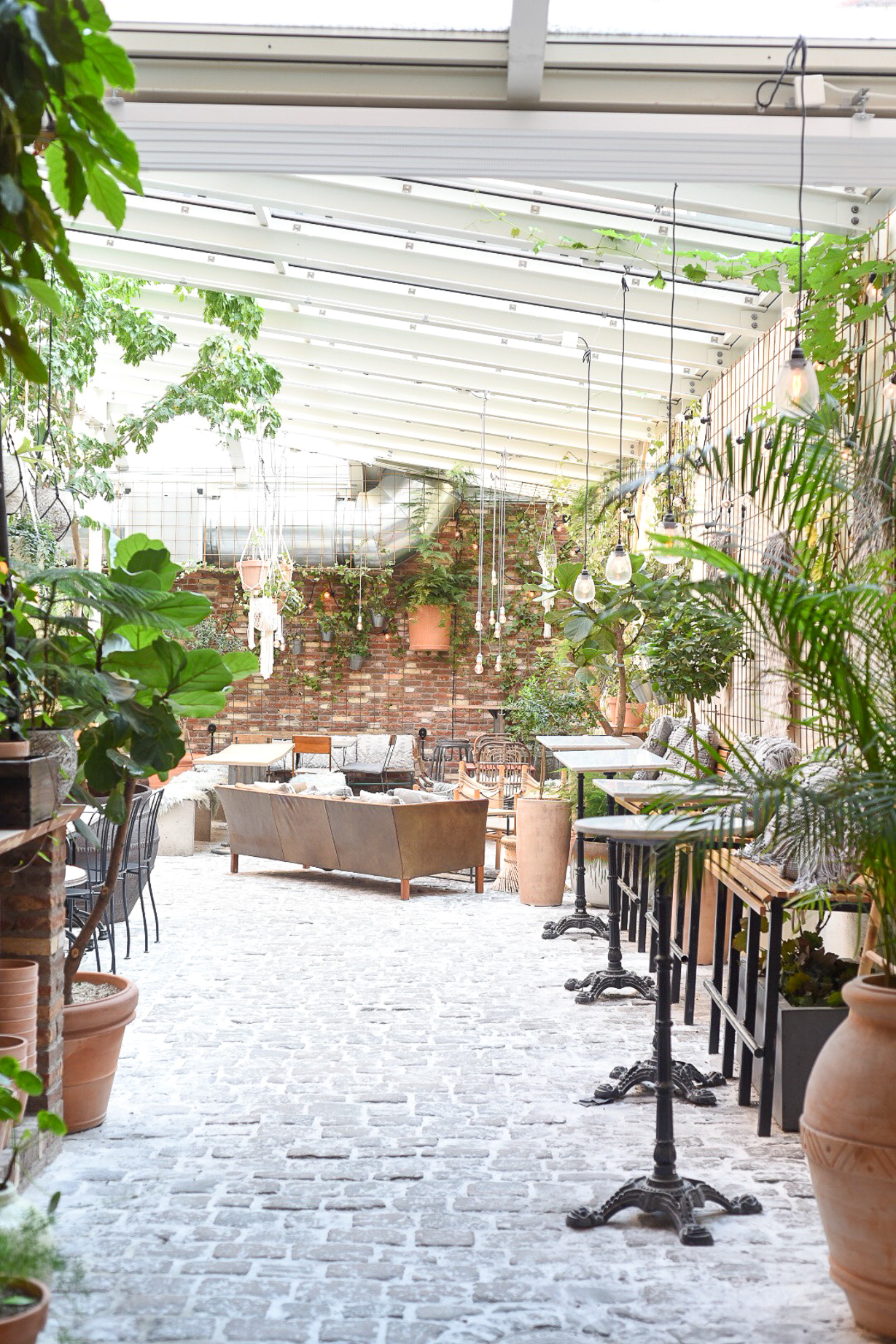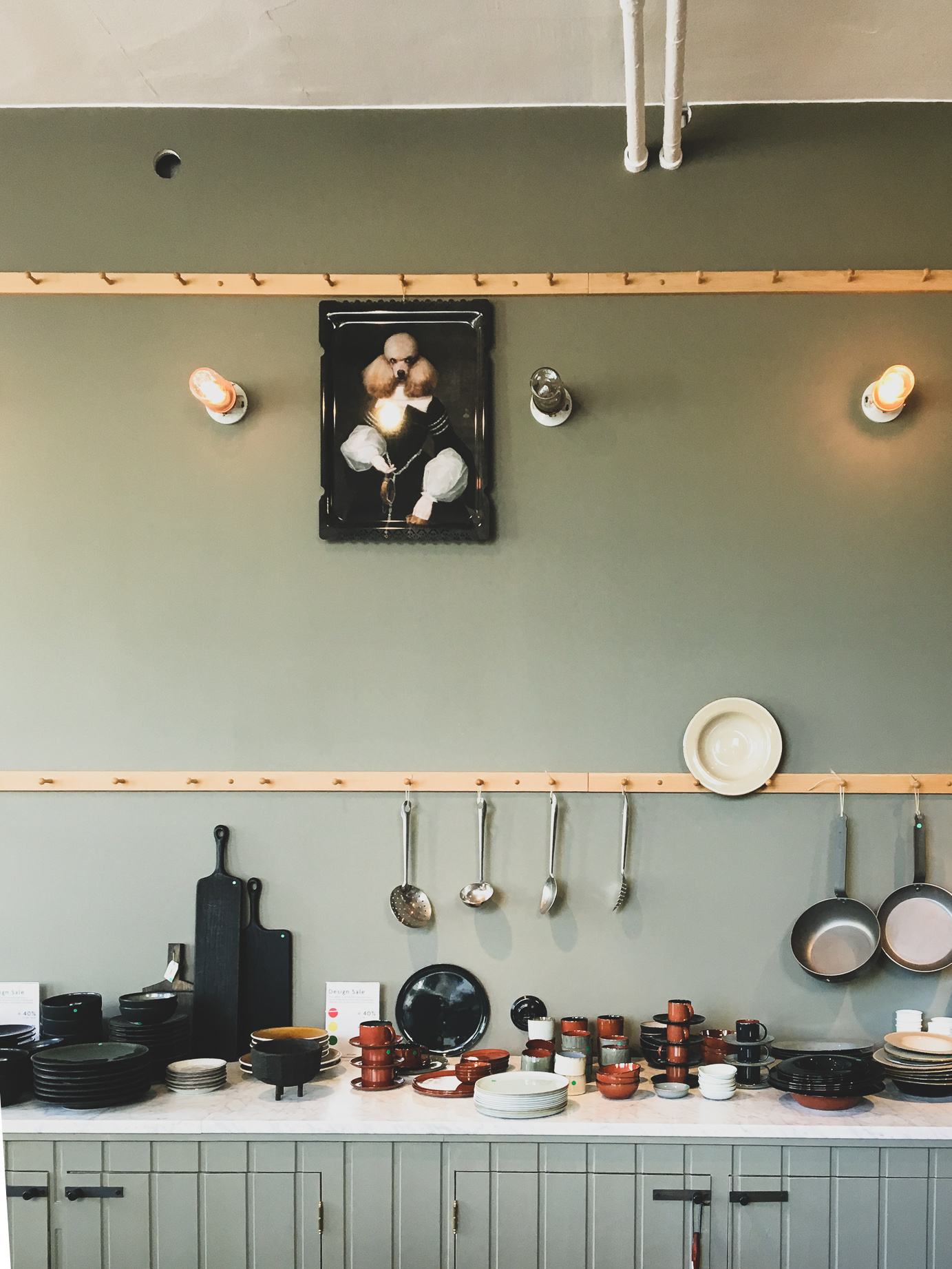 Old buildings have been renovated and now house cool mixed indoor / outdoor spaces. There's a huge focus on sustainability (both in terms of architecture, as well as in food and fashion). And there's a general feeling that they're on the edge of becoming the "next hot place" to visit (listen up New York Times and Afar!). Not to mention, of course, music is a big part of this city; the Way Out West Festival is held in Slottsskogen, its beautiful urban park, which is easily accessible by public transit.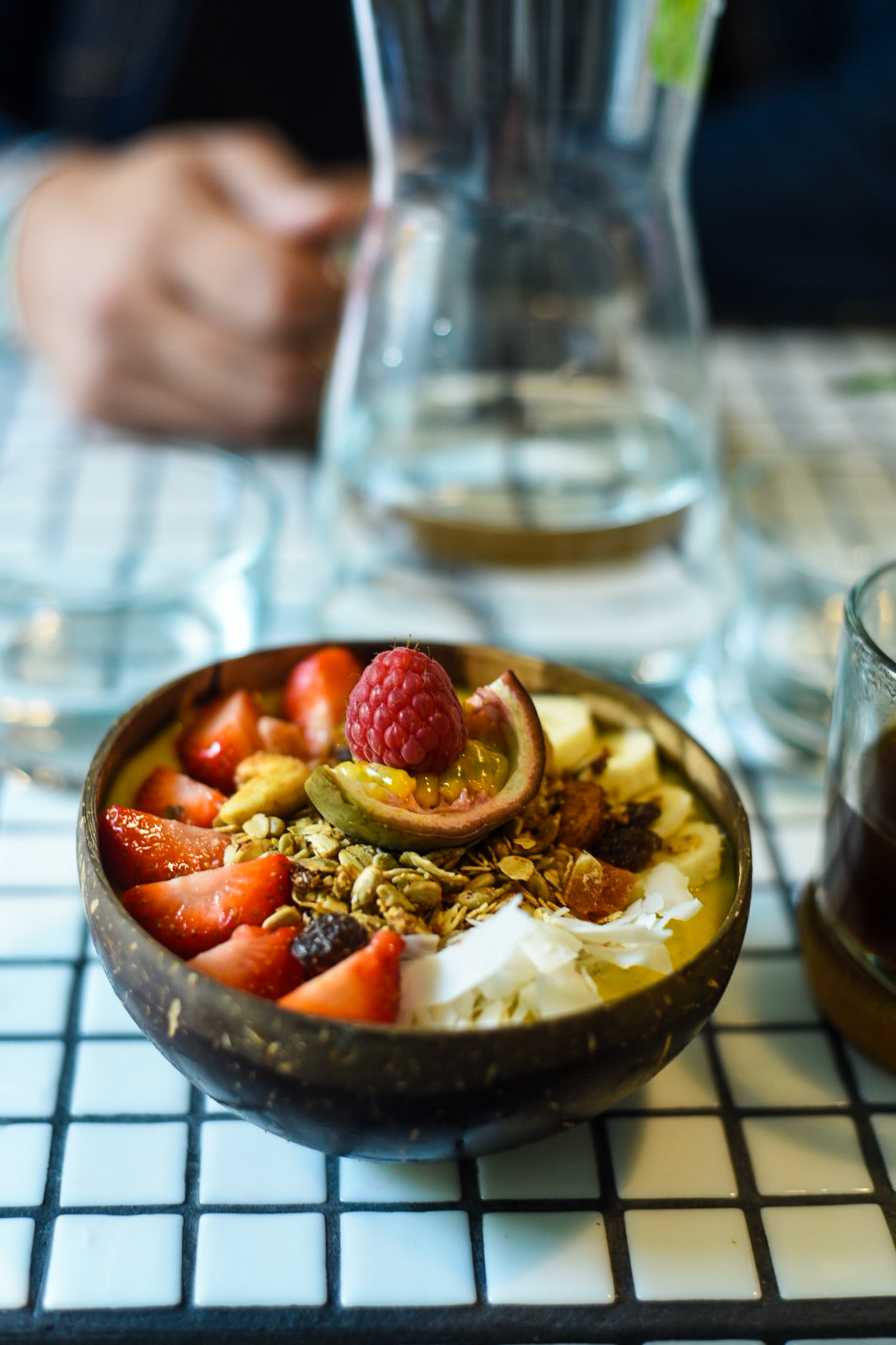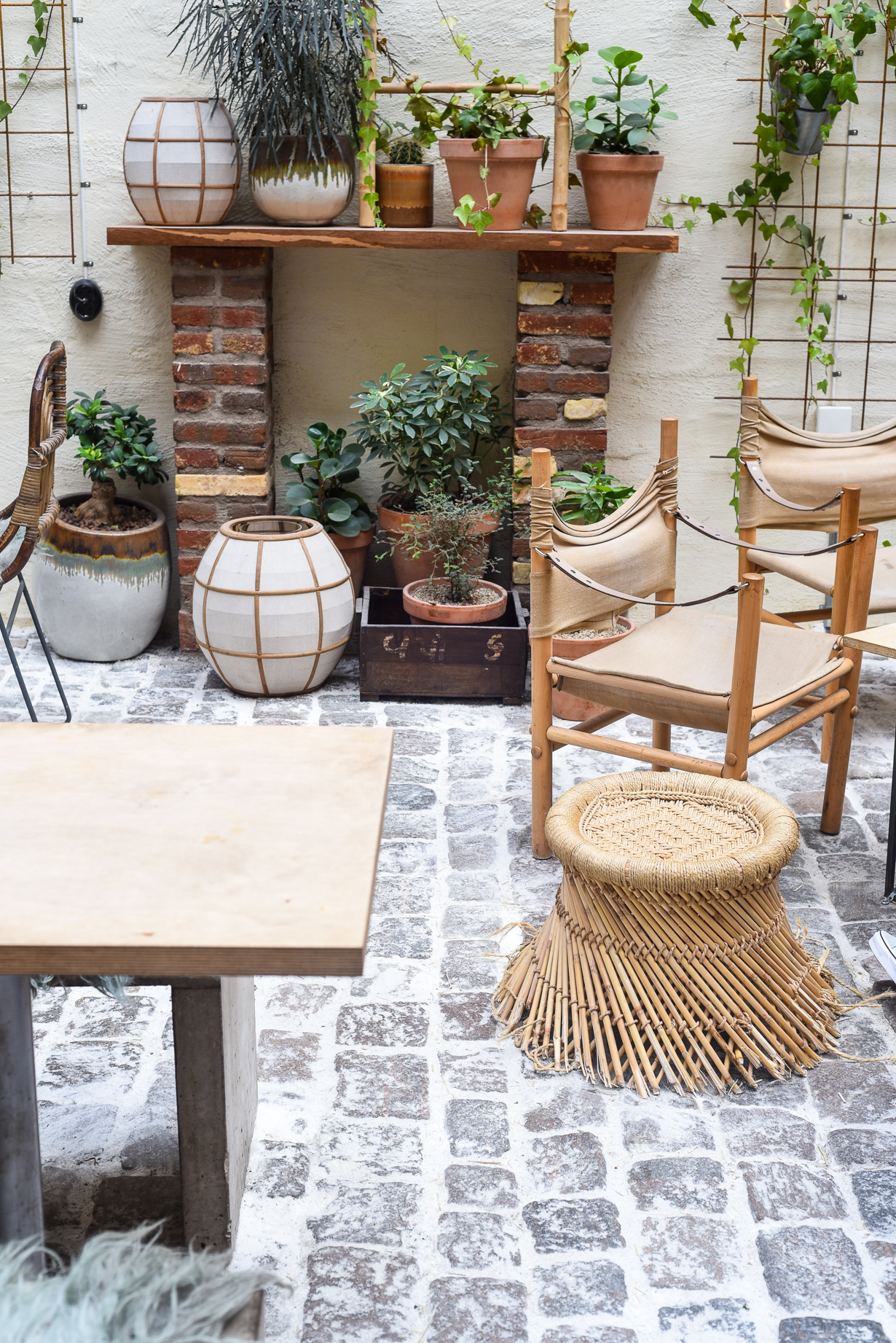 It's hard to choose highlights from the trip because, quite honestly, everything felt like a highlight. Our room in the Comfort Hotel, a hip chain in Scandinavia and the Baltics, faced the water and beautiful city that meets its edge.
Every day, we indulged in a delicious breakfast spread before heading out to explore the cobblestoned streets. Of course, most people will tell you to head straight to the Haga district, a historical shopping and dining area that's now home to well-to-do young families and the giant cinnamon rolls the size of your head. Given its central location, we ended up strolling through numerous times and each time felt no less magical.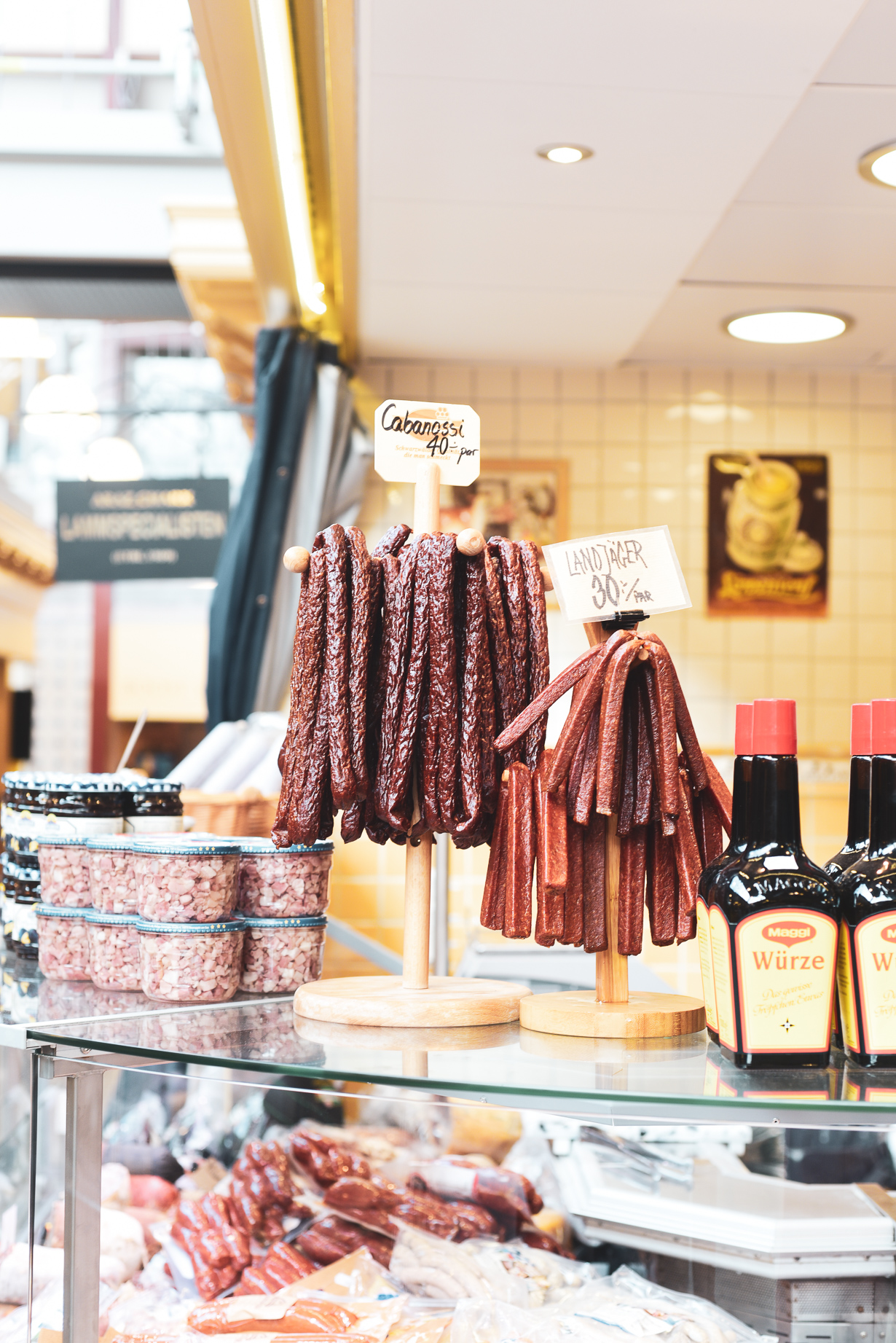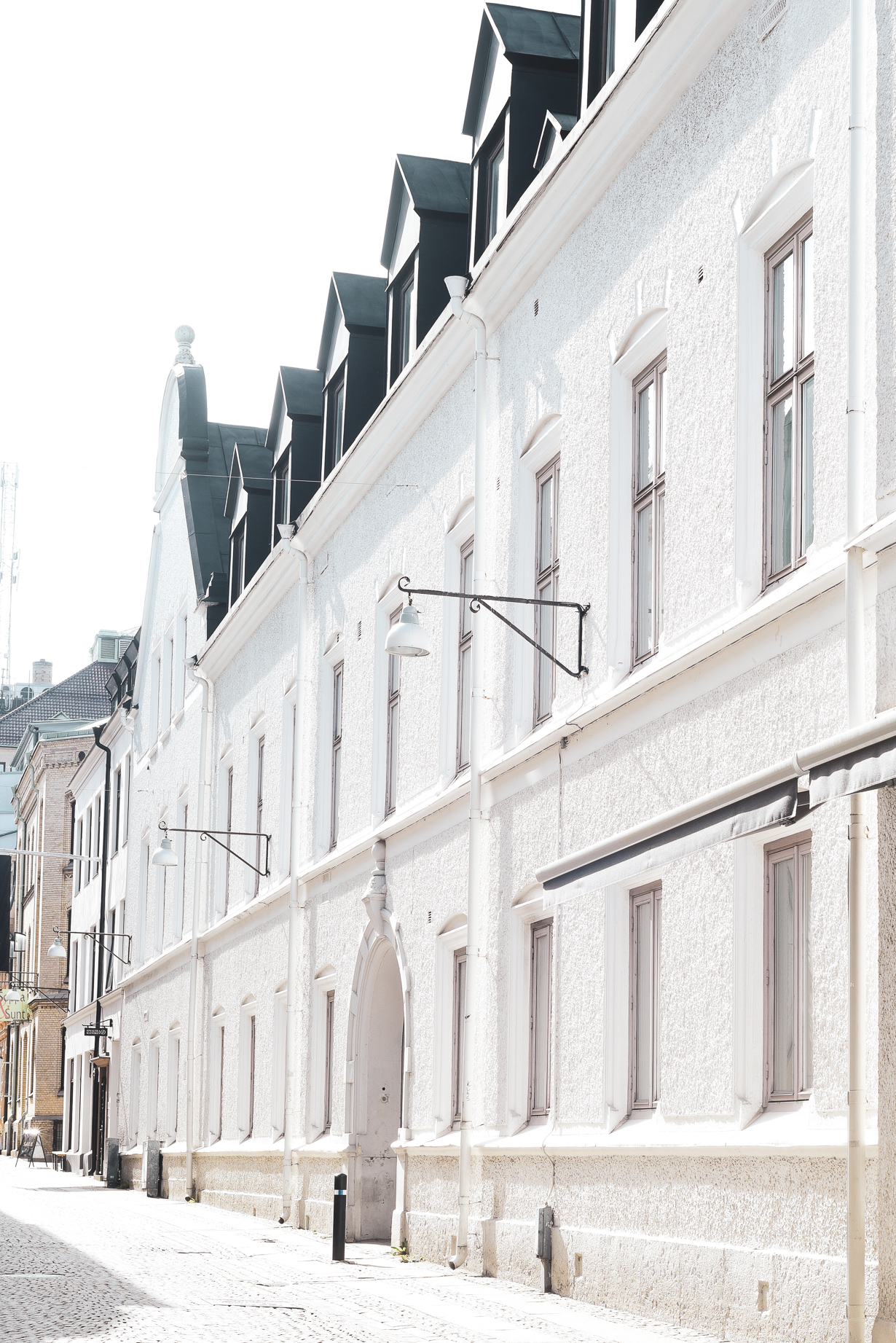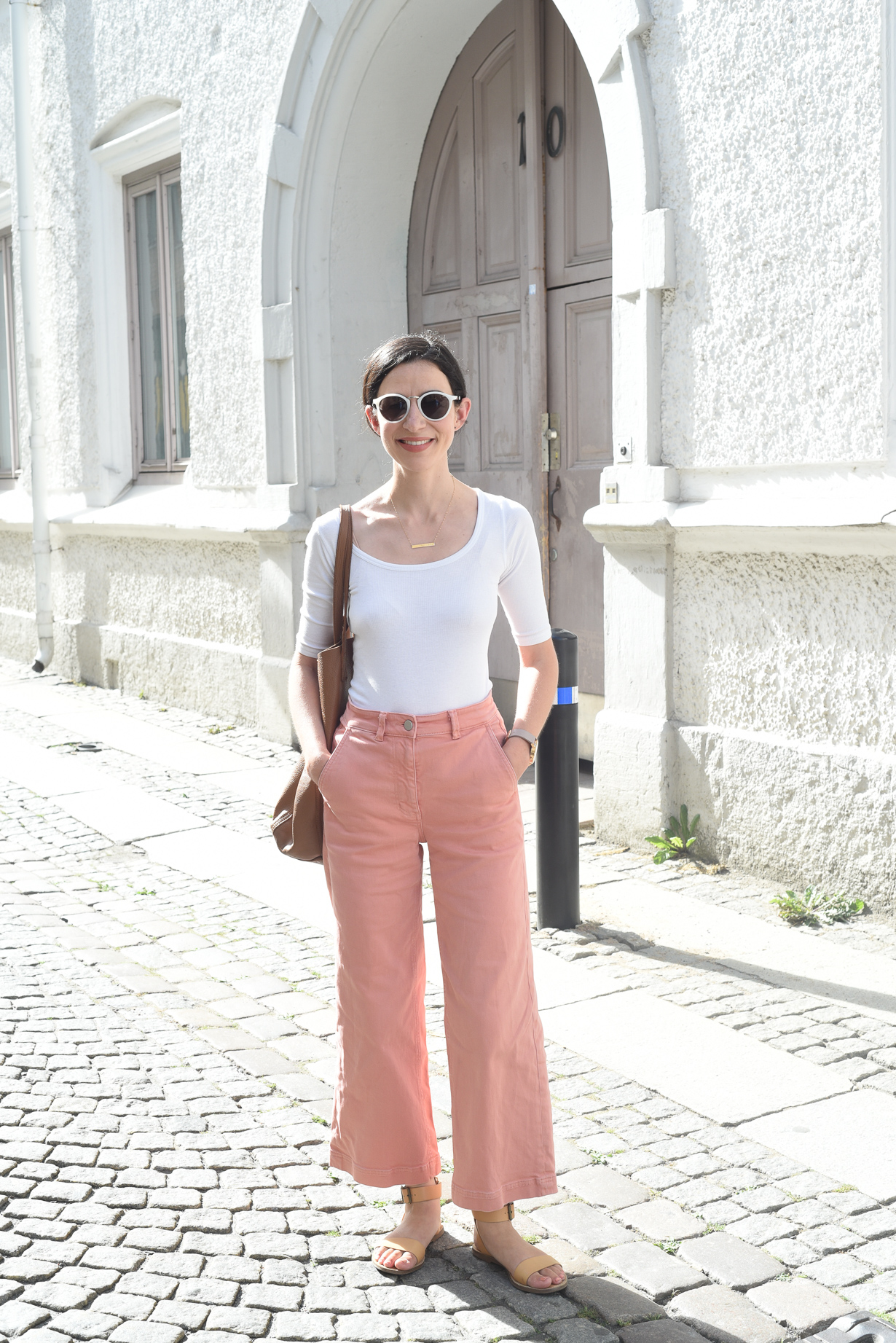 pictured in my favorite, go-to travel Everlane Wide Leg Cropped Pants (c/o)
The Magasinsgatan shopping district is the place to pick up both high-end goods, visit global chains, as well as to immerse yourself in local Swedish brands. There are plenty of restaurants, cafes (most notably, Da Matteo), and bars here. Like Lisbon, where yellow trams are ever-present, Gothenberg's light-blue ones are ubiquitous. But that's not the only way to get around the city. You can hop on a boat or in a canoe to navigate your way under dozens of flower-adorned bridges. Get yourself a three day transit pass and you can hop on and off as much as you want (you can even rent bikes!).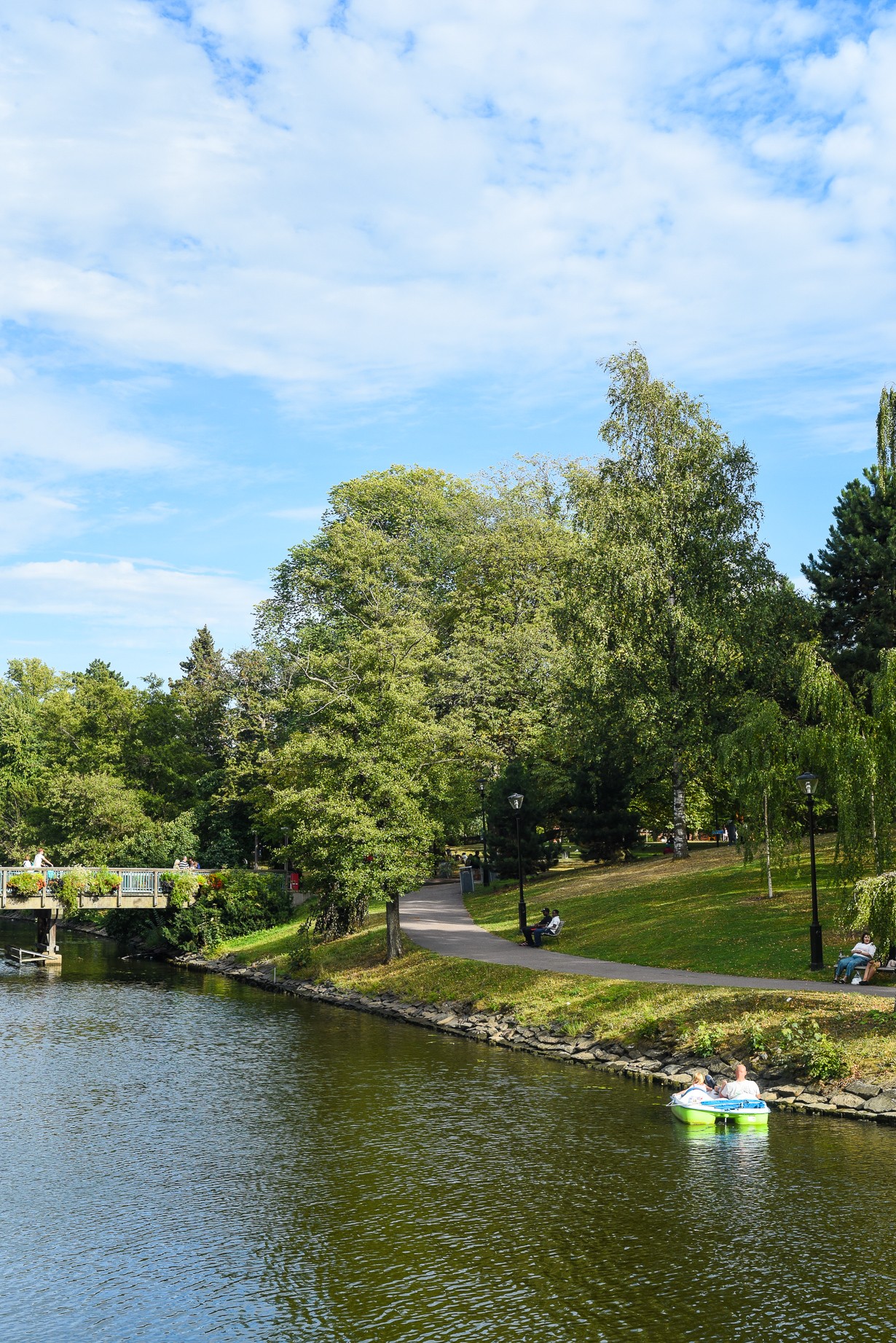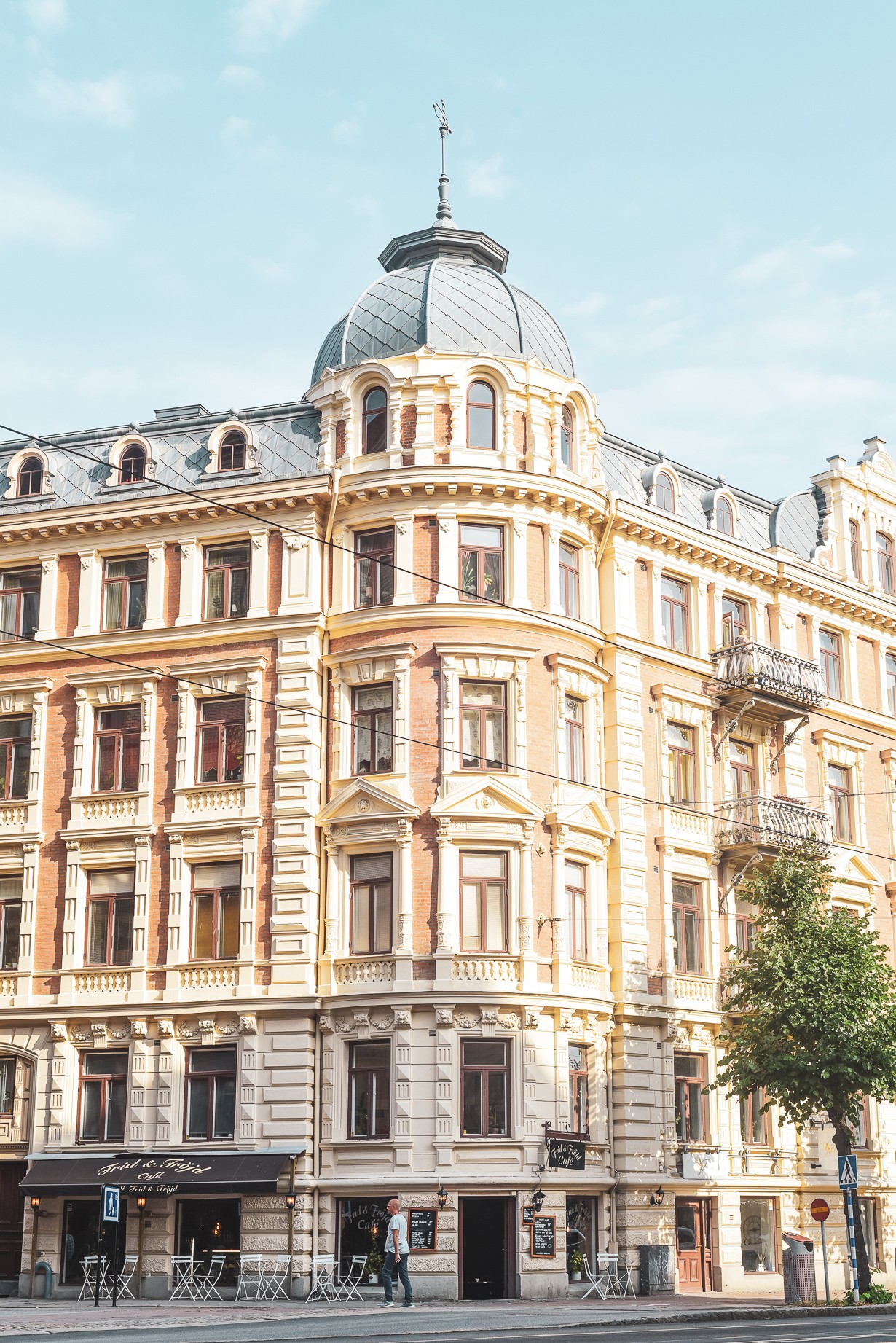 Another magical spot right inside the city? Trädgårdsföreningen, the dreamy The Garden Society of Gothenburg, and 1878 Palm House. This is perhaps one of the most Instagrammable spots in the city, and also one of the most relaxing. Surrounded by gardens, the Palm House is filled with cacti, palms, a lily pond, and a lovely seating area where you can lazy away the day with a book. If you get caught in the rain, I can't think of a better place to wait it out.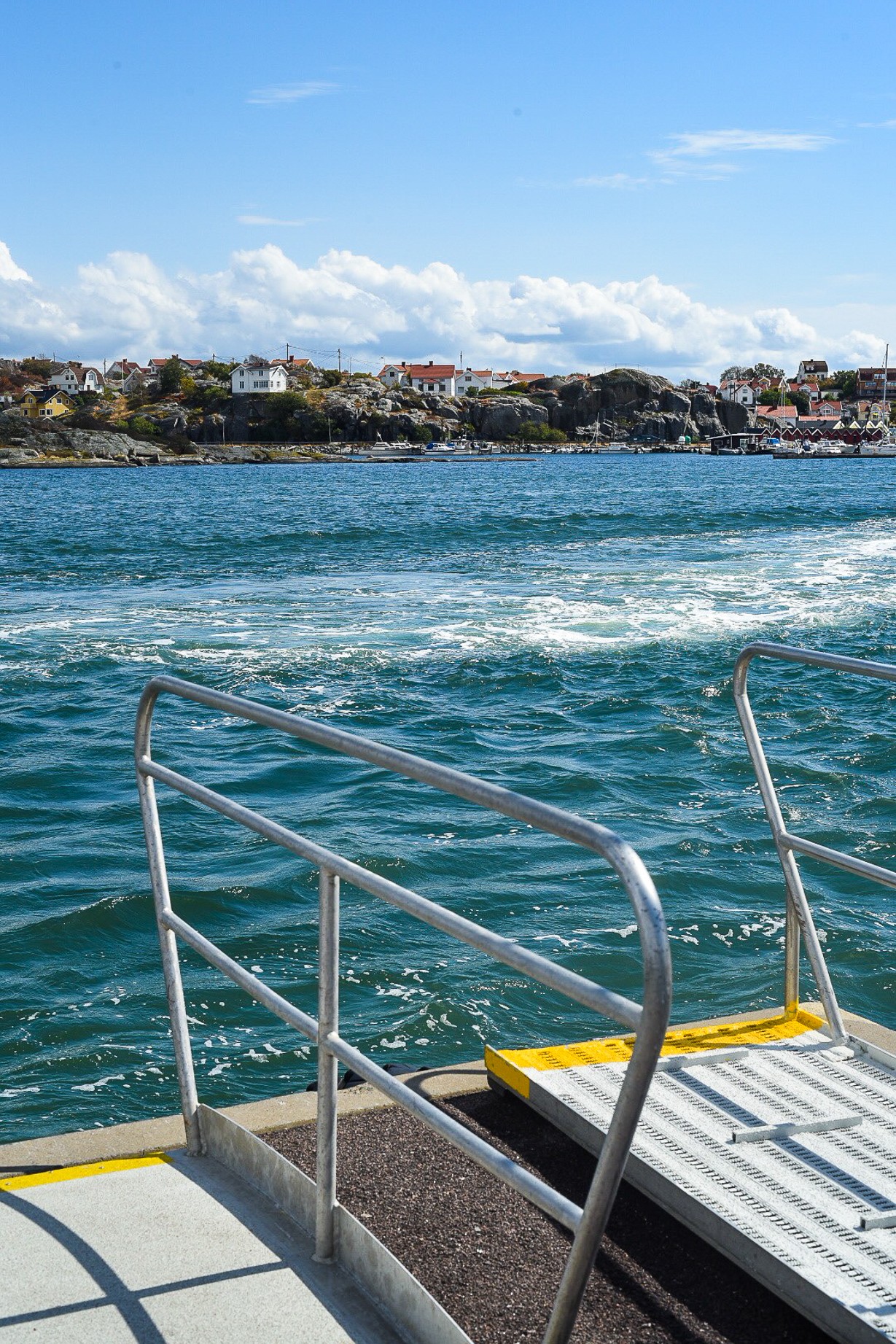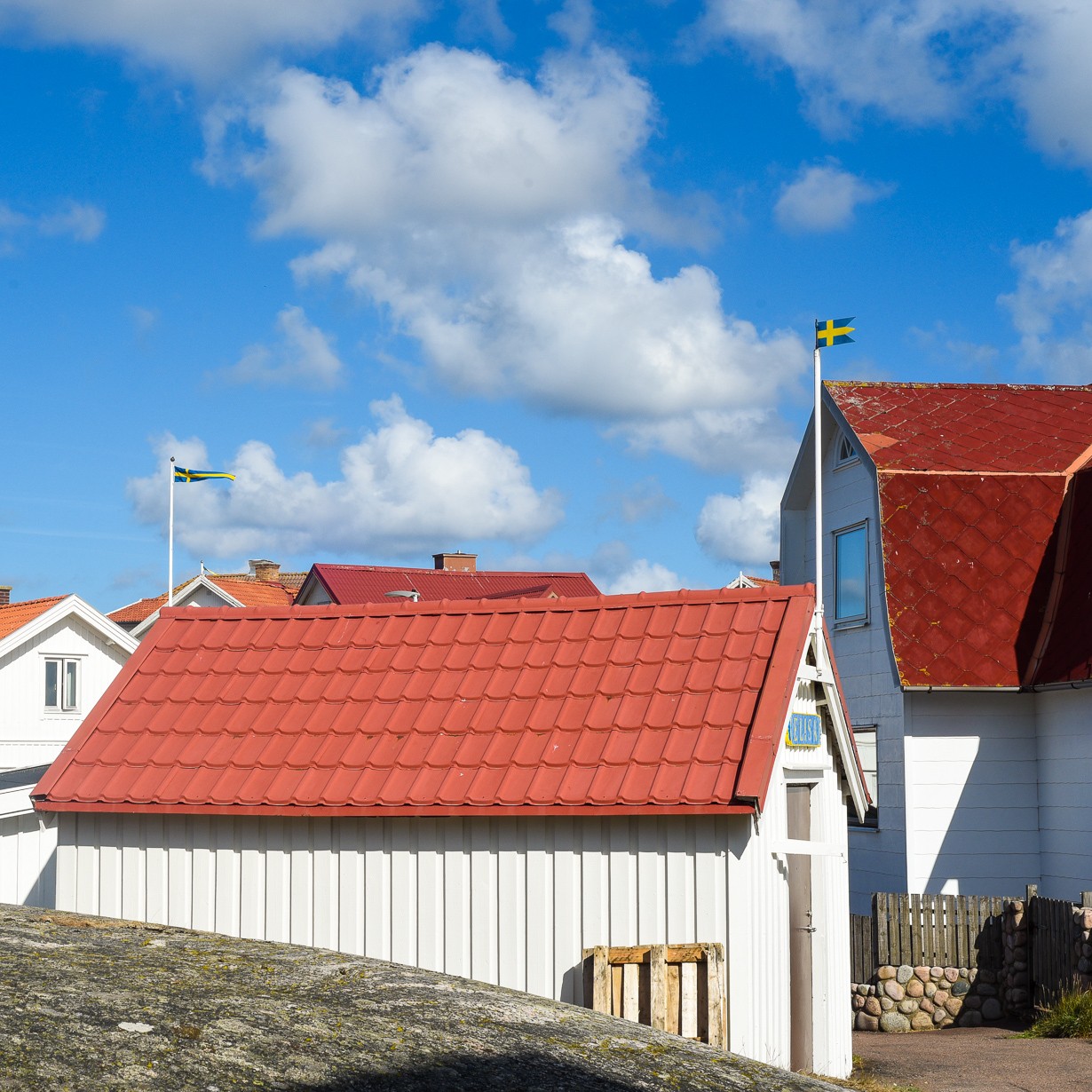 Our initial plans only vaguely included a trip out to the archipelago. But once we arrived and realized how easy it was to get out to the islands, we booked our way there. Locals will recommend you allot an entire day for a trip out there, but honestly, it's so quick that even if you have just a few hours, you shouldn't miss the opportunity to zoom over on one of the fast ferries that take off from Salthammen.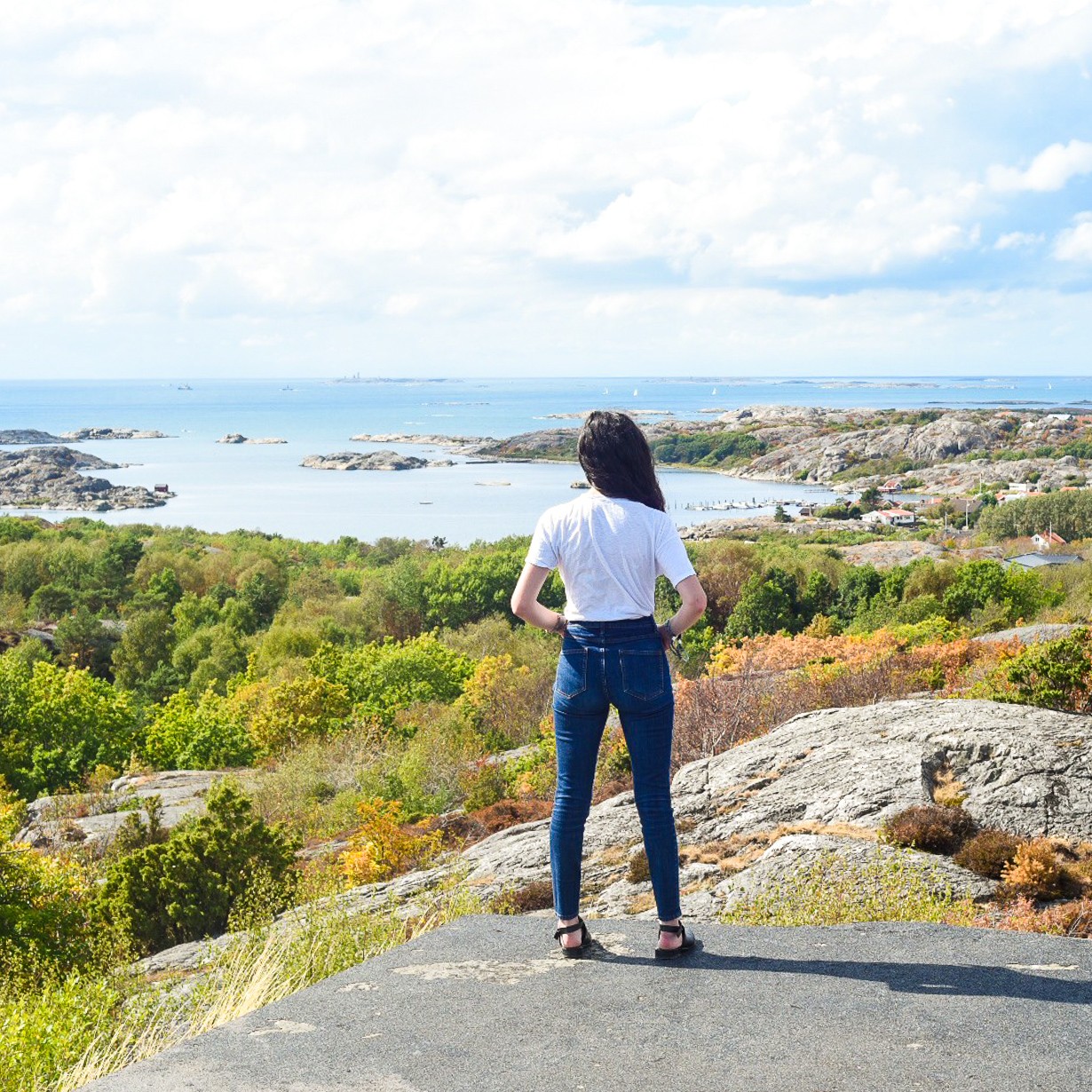 The island of Vrångö, which was our first stop, is the southernmost inhabited of the islands (with just 300ish residents). No cars are allowed on the island, making it tranquil beyond imagination. You can literally walk around the entire island, along the coast, through its nature preserve, and through the little neighborhood. Find yourself a slice of sea, a warm rock, and you're set for however long you're lucky enough to stay. The sweet cafe just across from the ferry is the perfect spot to sip on your coffee, grab some lunch, and squeeze every last minute of your trip.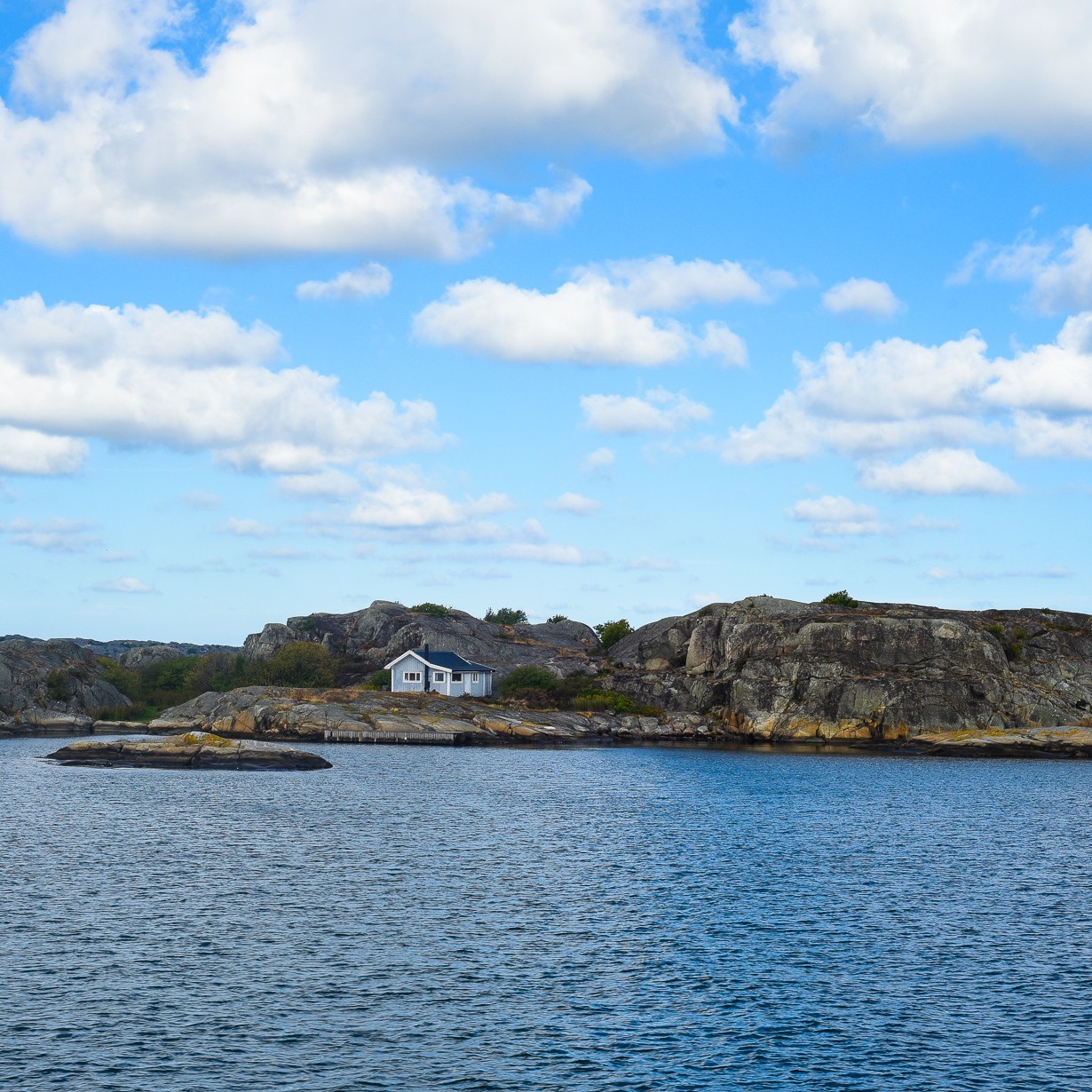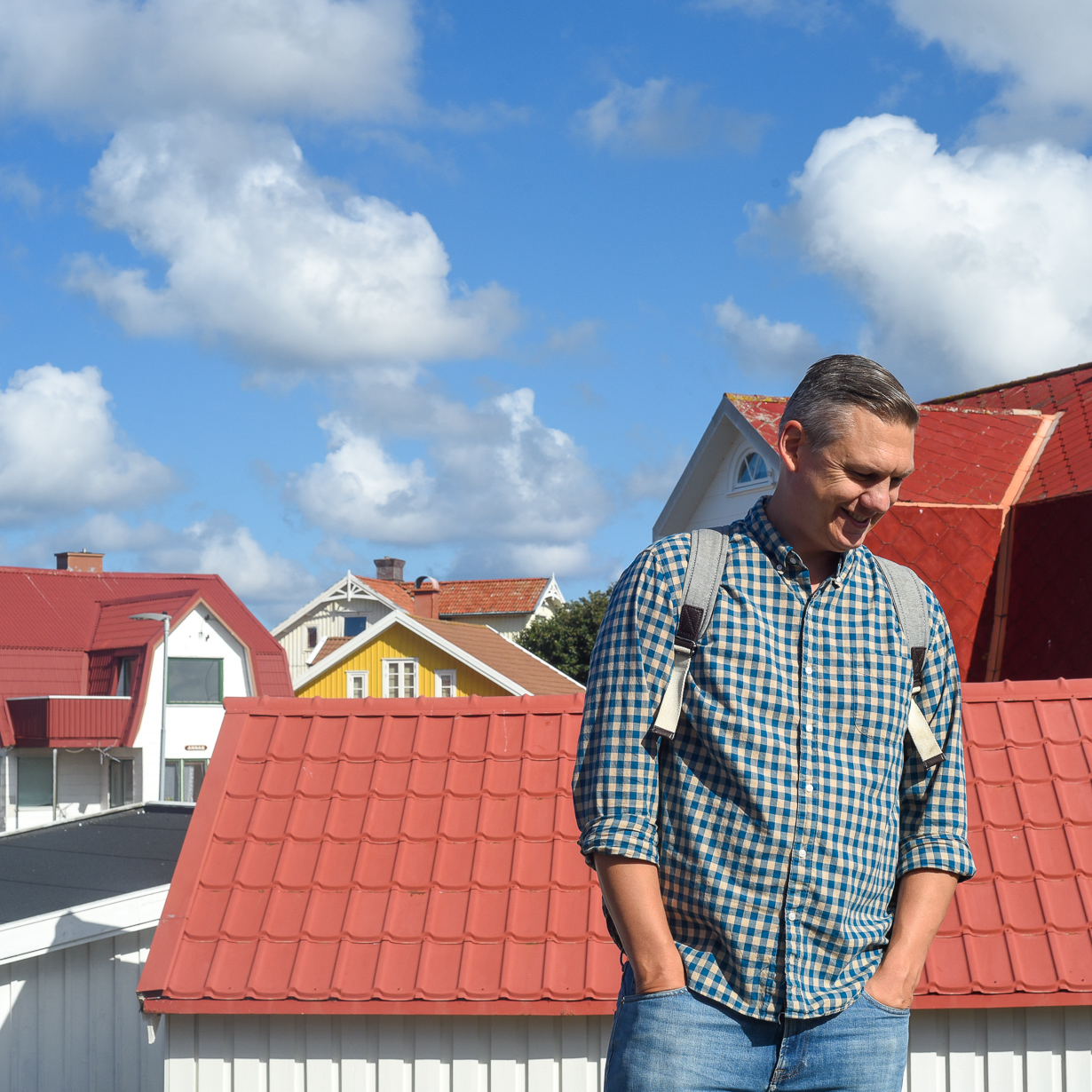 Another island we had the opportunity to visit was Styrsö, which was equally as beautiful, albeit felt just a tad more populated. Here you'll be able to hike up to a historical point and be rewarded with a jaw-dropping view of the surrounding islands in the archipelago. You'll also be able to grab a bite at Cafe Oberska which, to our great dismay, was closed for a private event when we visited. Everyone we talked to raved about the amazing food and atmosphere here.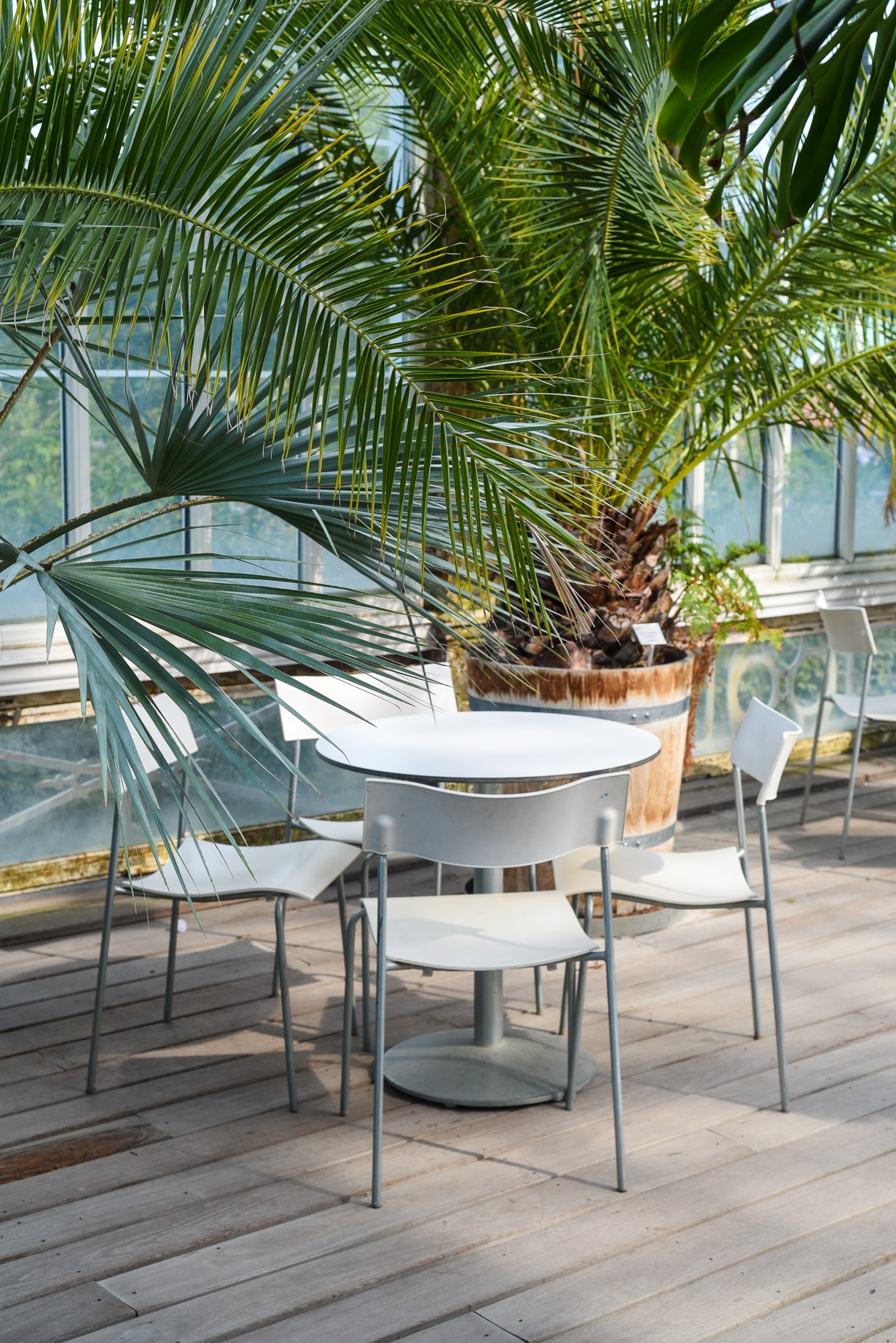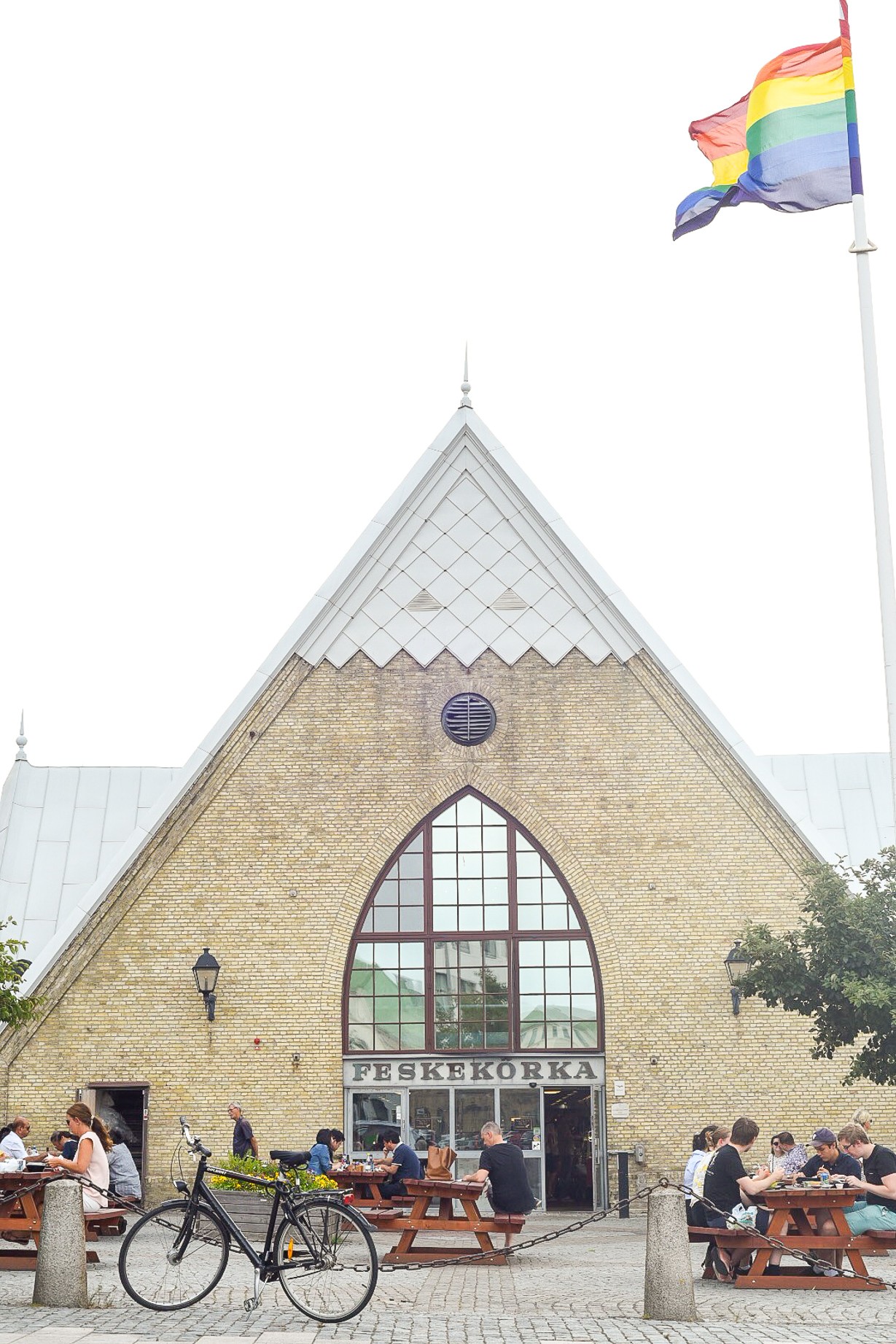 Both Vrångö and Styrsö are great places to swim, so if you happen to be visiting on a warm summer day, pack your swimsuit! Cars are also not allowed on Styrsö, but you can rent a bike from one of the small hotels on the island (or bring your own). It amazed us both that we could feel so remote and in just an hour, be back in the city center (and at a major music festival). This is the kind of balance we really loved in Gothenburg: it felt like we were exploring a city, but it was easygoing and chill.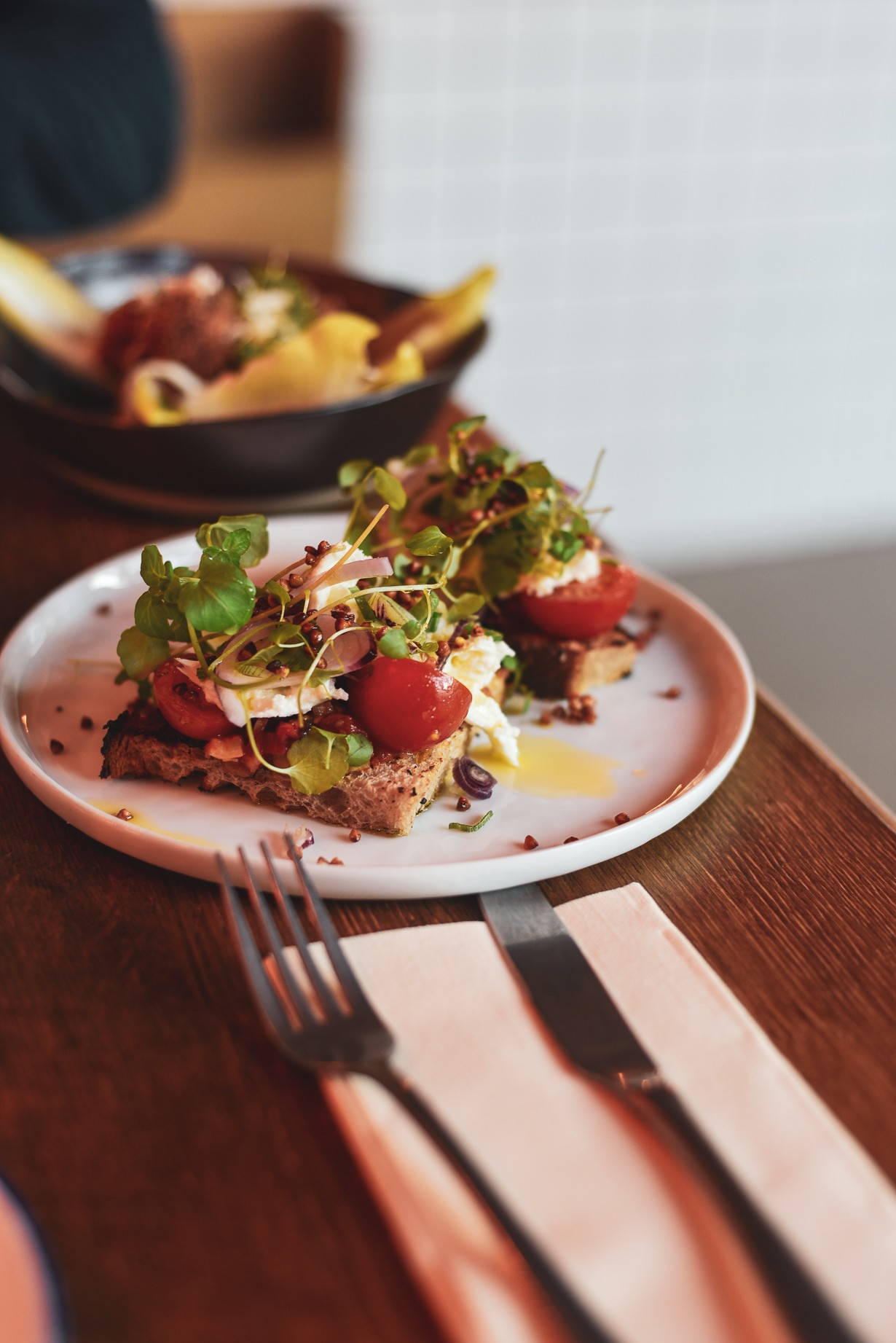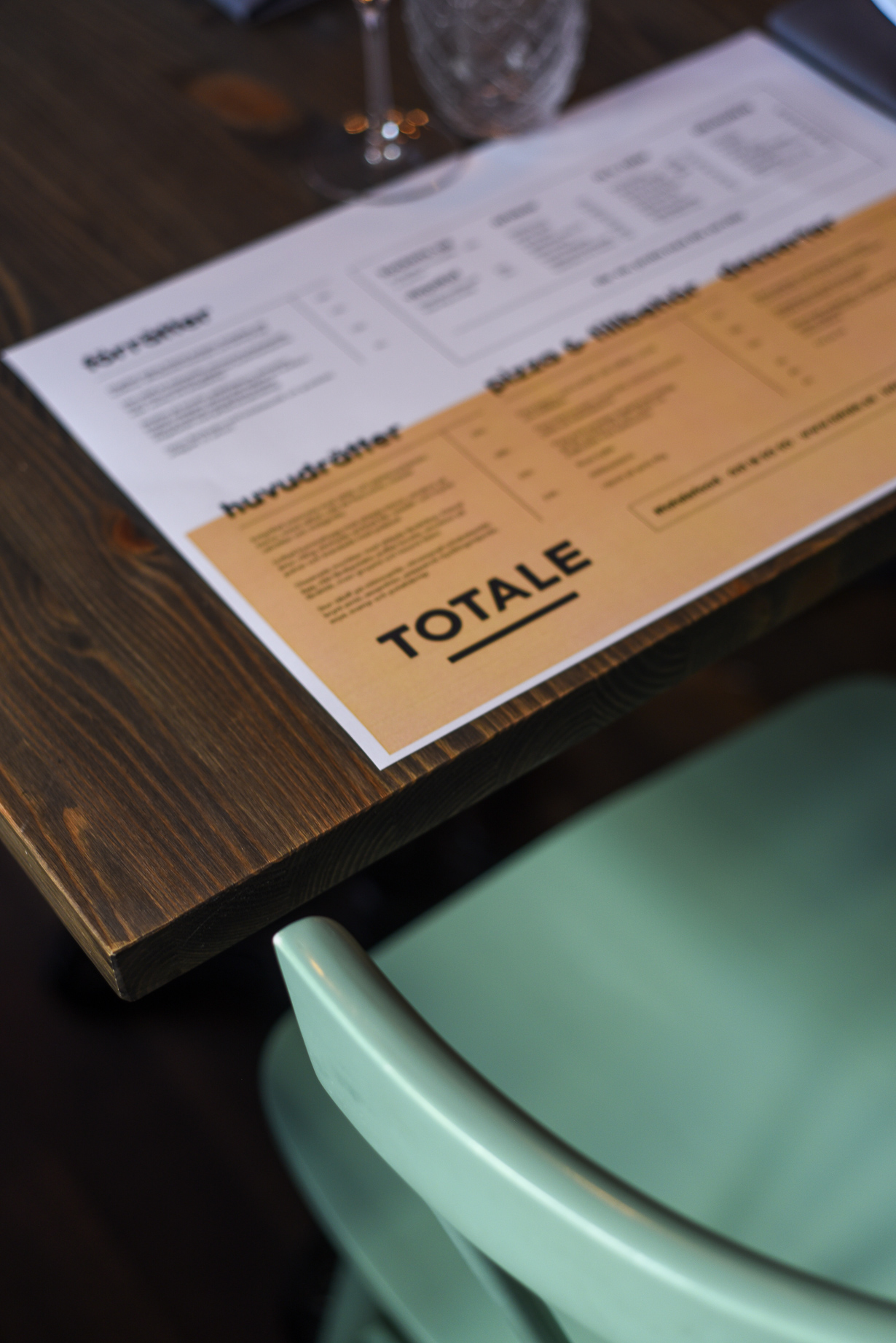 Food-wise, there's a ton going on in the city. The focus on sustainability means that you'll find inventive vegetarian and vegan spots, "natural" wines, but also fusion cuisine (dumplings, Thai, sushi). If you're European, you're probably already familiar with Oatly (based in Malmö, Sweden). I was obsessed with all of their widely-available offerings in restaurants, coffee shops, and at supermarkets. Oatly, if you're listening, please bring your vegan ice cream (which we got to sample at Way Out West) State-side.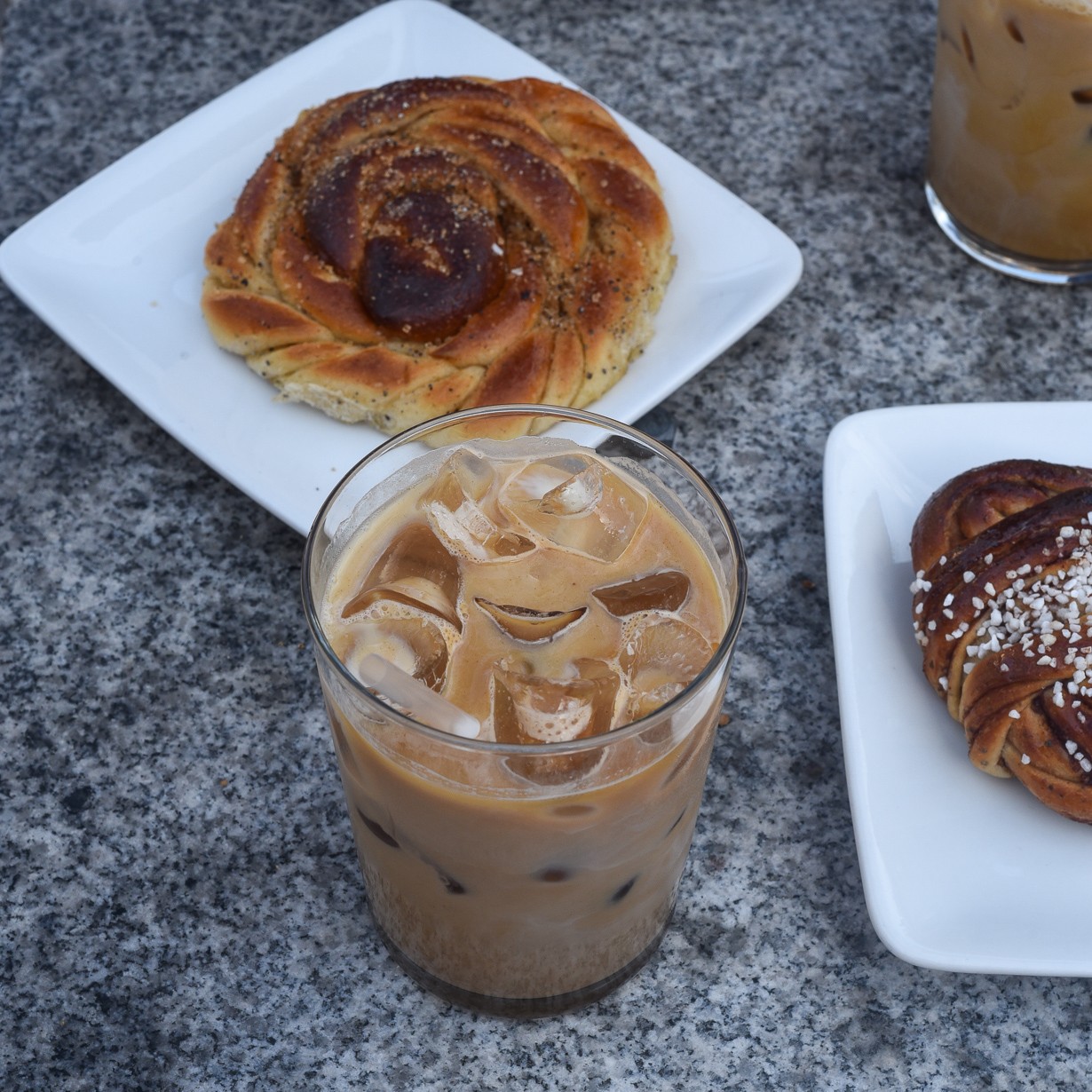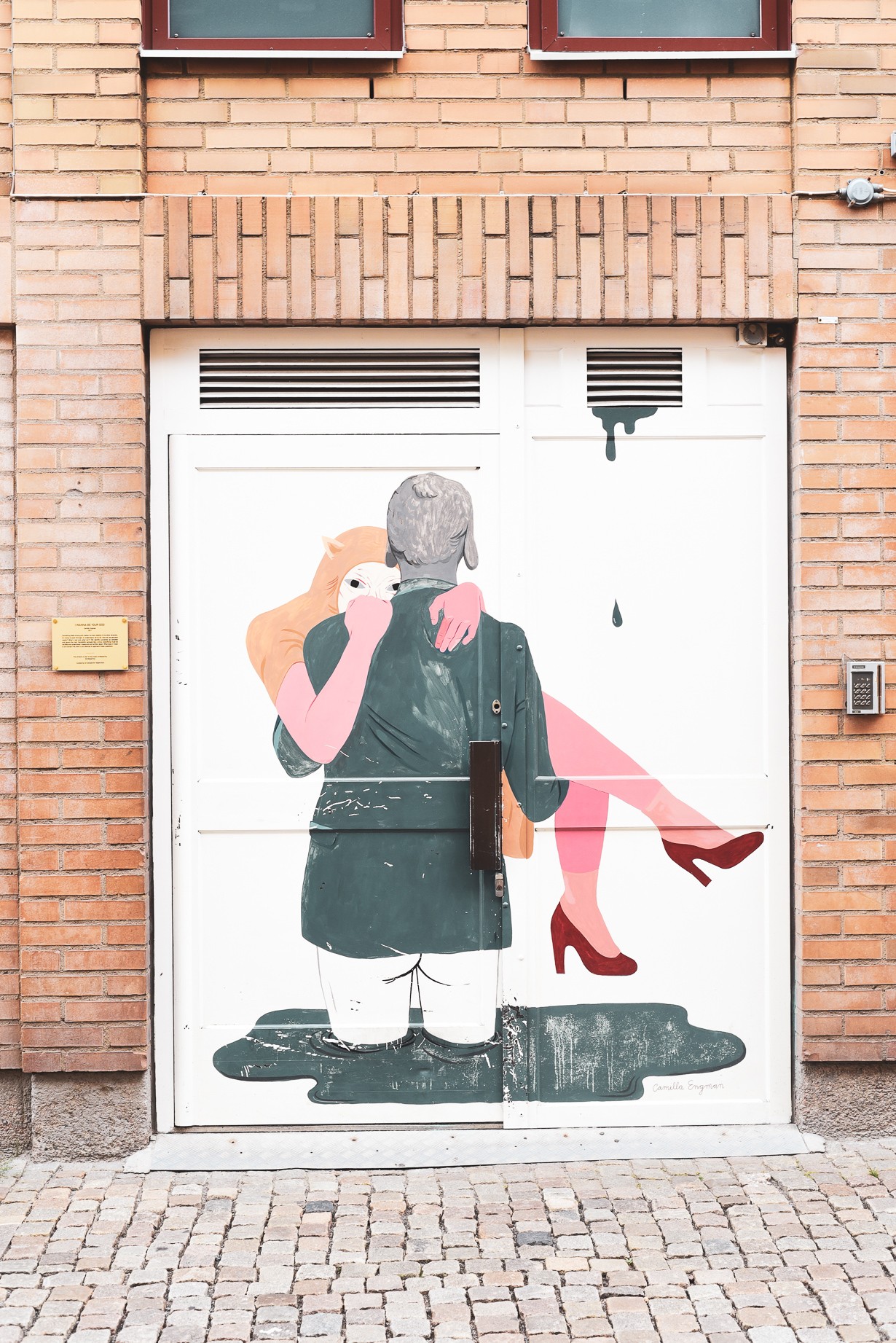 It's been over a month since we returned from our trip and I can honestly say that it was one of the best trips I've ever taken. Gothenburg, you stole my heart! I've pulled together a list of spots we enjoyed. Stay tuned for a music-focused post (all about record stores and with snaps from Way Out West) from Matt soon!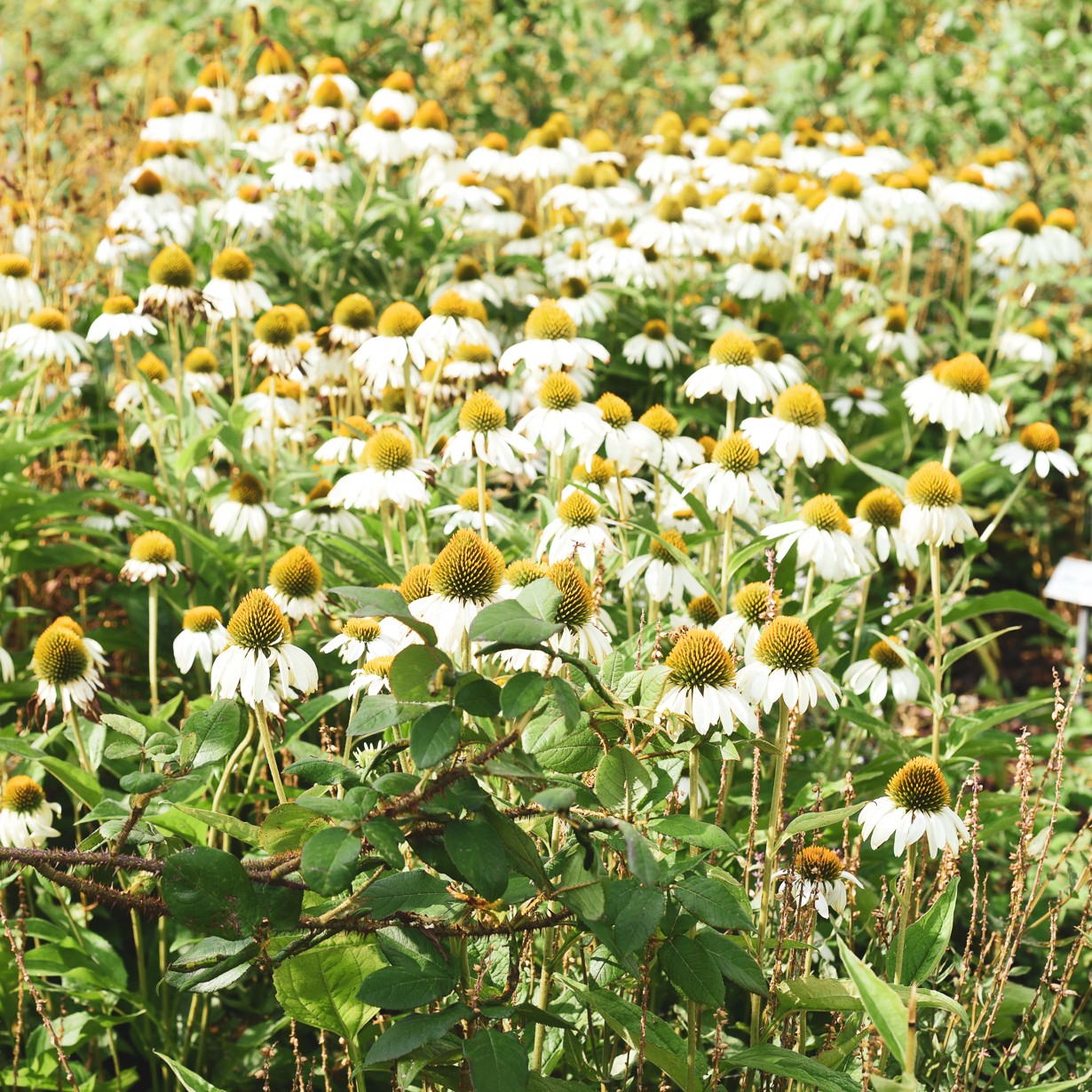 Stay
This is where we were stationed for the duration of our stay, and I can't recommend it enough. The location was great (close to public transit, with a lovely view of the water), the daily breakfast was fantastic (like, way better than most hotel breakfasts), and our room was super comfy. Plus, the vibe in the lobby is super cozy and there's a great rooftop bar.
Eat and Drink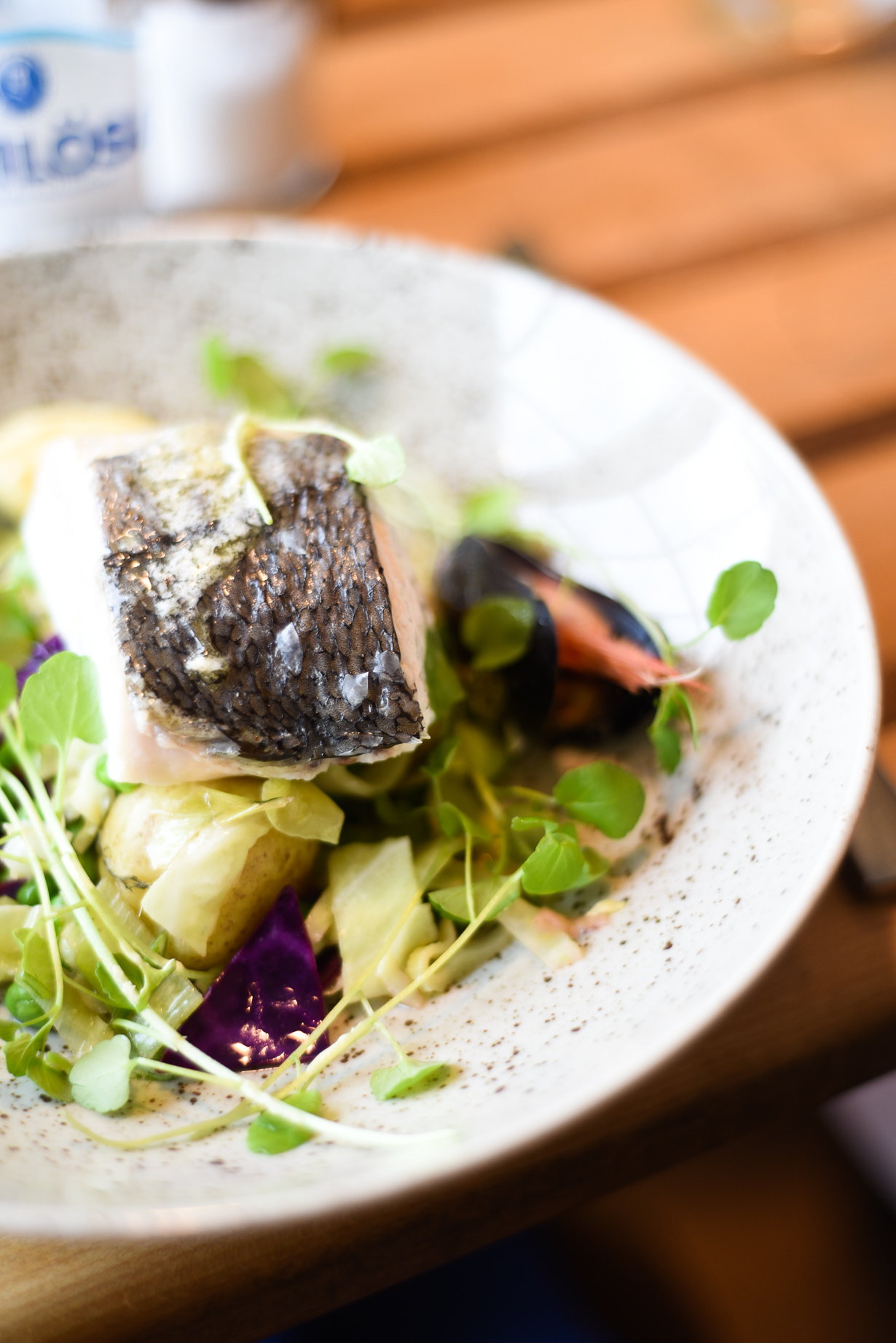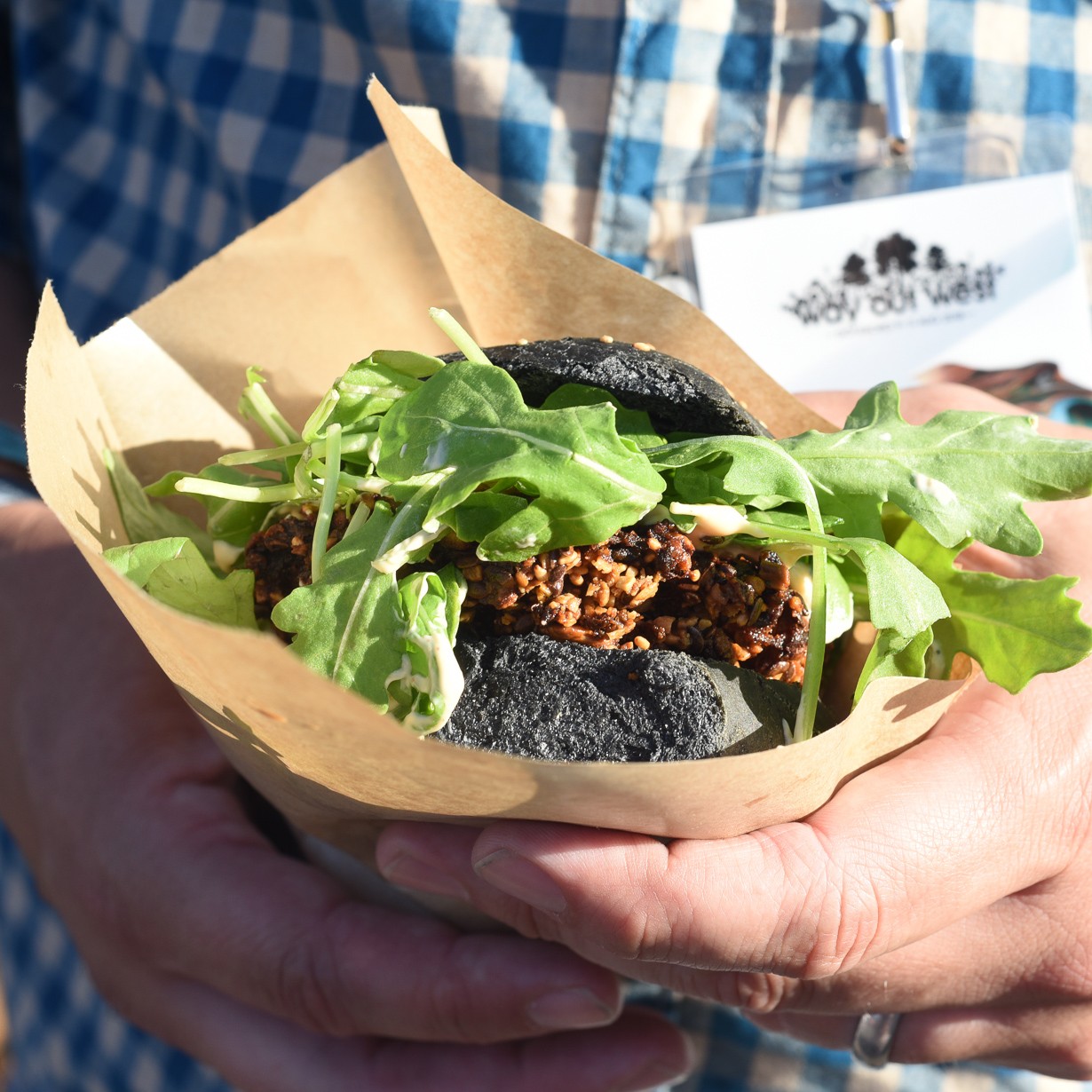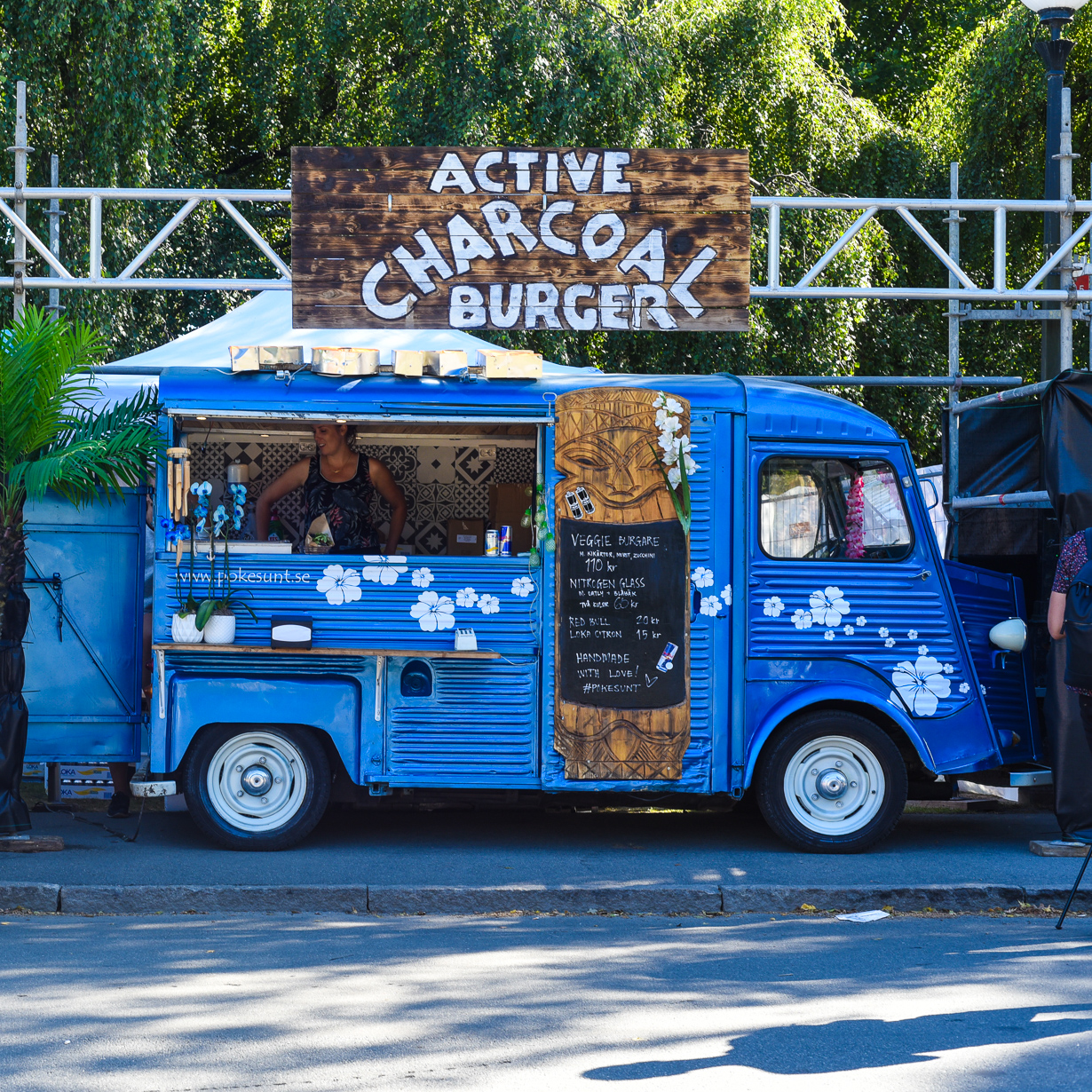 Our first dinner was at this fantastic neighborhood spot, and we both agreed it was probably our favorite meal of the trip. You can eat creative dishes made with locally-sourced ingredients, beautiful wood-fired pizza, and wash it all down with natural wine. The decor is also super cute and hip.
This coffee shop and bakery is perhaps the most famous in Gothenburg (they even won the award for best roaster in Sweden!). We brought a bag of heirloom coffee beans home with us to enjoy. They have a couple of locations, but you have to try their pastries; they are truly the best.
This fish restaurant is actually at the top of the "fish church" and we had the most lovely and delicious meal here (all the fresh seafood your heart desires!). This is a great spot for lunch, especially if you find yourself in a downpour. The owner of the restaurant happens to be a former World Champion in Oyster Shucking (x2!).
The "fish church," as it is lovingly called,  is the triangle building you see in the photos above. Here, you can buy fresh seafood and also pick up a light lunch, which you can eat at the picnic tables overlooking the water.
Admittedly, I dragged Matt to this Instagram-worthy spot, which I found by looking at the Instagram Nathalie Cuti, a Swedish singer who happened to be performing at Cafe Gazette the evening we ate there! If you're into wellness and looking for beautiful smoothie bowls, healthy-ish pancakes, and the like, you'll love this sunny spot.
Another iconic Gothenburg eatery, this is a gorgeous, plant-filled space that is housed is a formerly-abandoned auction house, and is a must visit. You can grab pizzas, bagels, coffee, and beers here. This would be a sweet spot to enjoy a book, too.
This famous food hall is filled with deliciousness, and also happens to be a beautiful space to wander and oggle, and tempt your appetite..
Basque (tapas bar)
We stumbled upon this bar late one evening after Way Out West, and were positively smitten. They lay out tapas (small bites) on their counter, so you can grab what you want and they add it up later. Also, we learned that in Sweden, most places only serve low-alcoholic beer, but here, you'll find the most impressive selection of beers, including ones made at local breweries. The bartender was super friendly, too. Go check out this spot for a bite and a drink!
We really wanted to hit at least one "super traditional" Swedish restaurant, and this one, in the Haga, did not disappoint. We really enjoyed trying some old school dishes here. The restaurant itself feels casual — with wooden walls, and is situated on the main street in the Haga, so it's a great place to grab a seat at the window and enjoy some people watching.
This champagne bar is situated in a beautiful courtyard where you'll also find a tiny record shop (more on that in the next guide). It's absolutely adorable. On a warm summer night, you should grab yourself a glass of bubbly and relax under the beautiful trees.
The night we ate at this hip restaurant, they were hosting Nathalie Cuti, a local musician, to kick off Way Out West. The scene here felt VERY COOL and we were curious how the food would be. It turned out, delicious. Small share plates were a great way to sample virtually everything on the menu. There's a game room in the back, and lots of beers, plus an awesome outdoor area.
Cafe Obergska (on Styrsö)
I feel weird including this because we didn't actually go here, but it is obvious to me that if you head to Styrsö and you are looking for food, Cafe Obergska is a must. Sadly, we were on the island on a day when they were closed for a private event, but it looked insanely charming and everyone I talked to said that the food is amazing here, too. In fact, an older couple we chatted with told us that they would sometimes decide to hop over from Gothenburg on a sunny day just to have breakfast here.
Skärgårdens Café (on Vrångö)
This is the only cafe on the island of Vrångö and you can't miss it as it is literally right in front of where the ferry drops off. Sitting here, eating my lunch, and watching our ferry pull up was maybe one of the saddest moments of the trip as I did not want to leave this magical island. No joke, when I want to think of something warm and happy, I've been mentally returning here.
I can't not talk about the food at the Way Out West festival (more on that from Matt soon!), which is completely vegetarian. We tried to sample ALL THE THINGS but the most unique thing I saw there (and I spotted it right away) was the active charcoal burger. I thought it was so cool that all the food trucks at the festival, even ones that aren't typically vegetarian, adapted all their menus. Honestly, and somewhat ironically, given Sweden's connection to the sea, I came back from Gothenburg feeling like I need to eat less meat and seafood.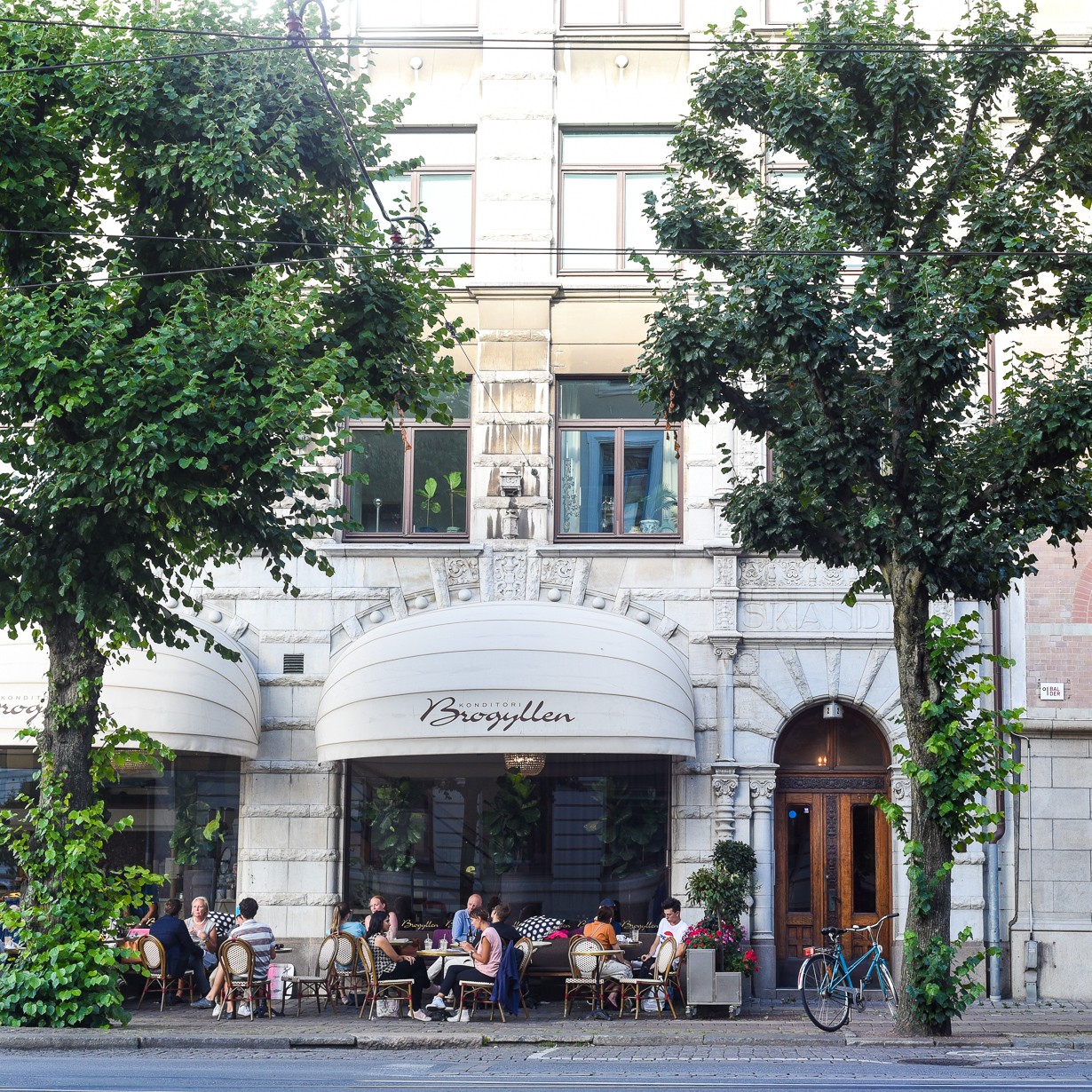 See
Trädgårdsföreningen, Garden Society of Gothenburg
This park is a can't miss, in my humble opinion. It's peaceful and beautiful, and the Palm House is absolutely stunning. Not to mention, it's free. Being here makes you feel like you don't have a care in the world. If you're in Gothenburg for a few days, come here with a packed lunch and a book.
Haga old town
The historic part of the city oozes with charm. Come here for a fika (get the GIANT cinnamon buns) and do some shopping, too!
Slottsskogen City Park
This was the location of Way Out West, but this lovely urban park is well-worth a visit even when there's no festival happening. As someone who used to live blocks from Golden Gate Park in San Francisco, I so appreciate urban green spaces like this one. You can get here on a tram or bus, or rent one of the city bikes!
Ok, when we first saw a boat tour on our itinerary, I was a bit skeptical. I'm not really a boat person, nor a tour person, but this ended up being so fun! You get to see the city from the water, passing under tons of bridges. Not to mention, we learned a lot about Gothenburg's roots: its shipyards and role in wars, its relationship with Norway and Denmark, and how it has come out of a recession.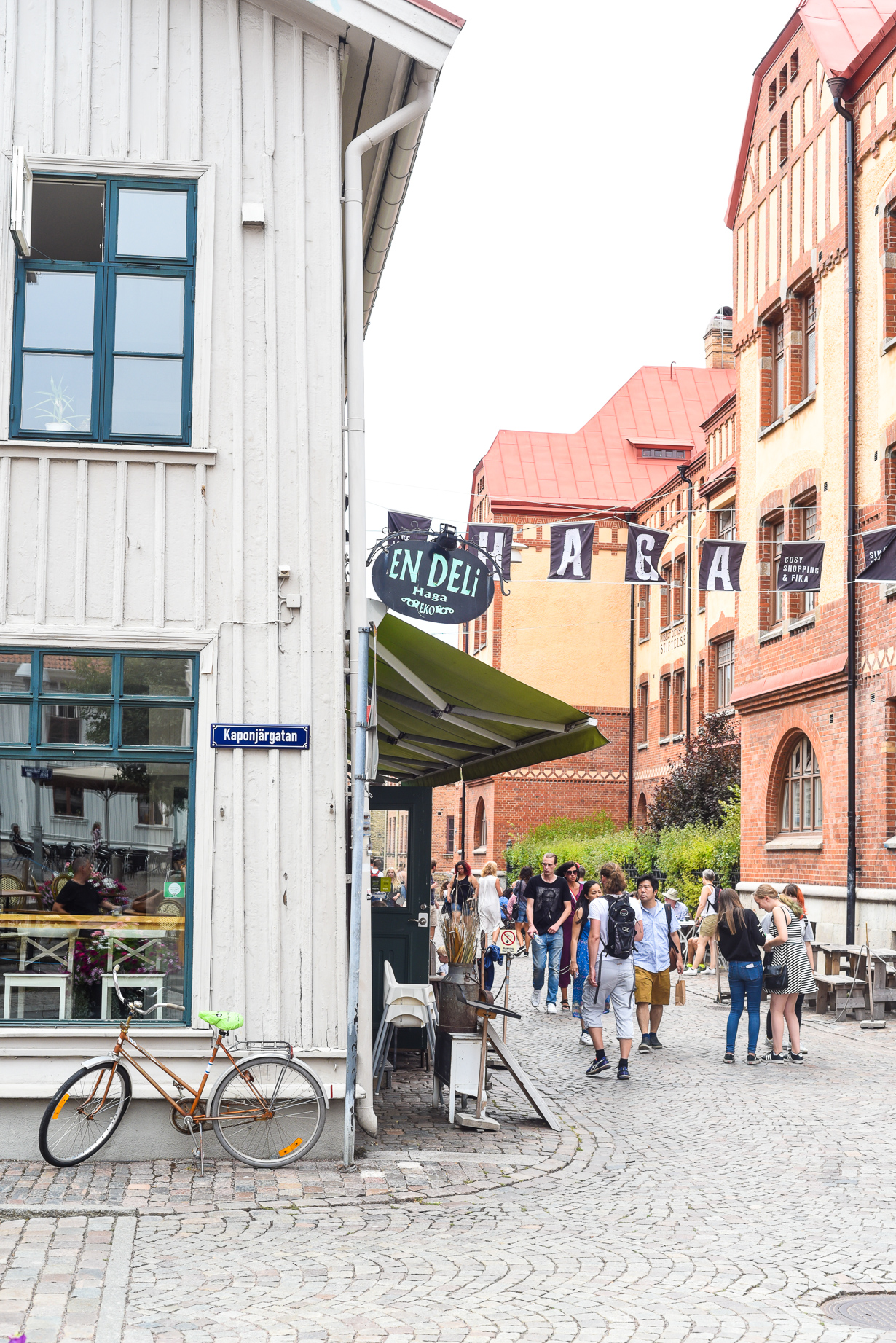 Shop
This is hands down the most beautiful interior shop in Gothenburg. The kitchen part of the shop, though, is the dreamiest part…those yummy green walls..
If you're looking to pick up a cool Swedish raincoat, sunglasses, or sweater, head over to this store. You'll find Grandpa in the same square as Da Matteo . You'll have a hard time leaving empty handed (you've been warned).
I stumbled upon this store in the Haga during their blowout summer clearance, and walked out with a pair of leather blush pink slides. They started in Gothenburg but also have a location in Stockholm. I'm not a fan of kitschy souvenirs, but shoes I can do. Check it out! They also have an online shop, but sadly don't ship to the U.S.