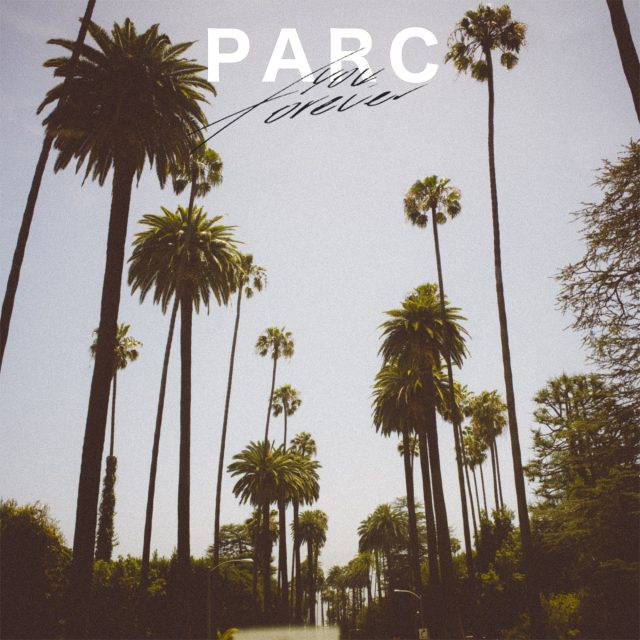 This month's featured artist is a new, up-and-coming artist with tunes that are exceptionally dreamy. Indeed, French-born, Netherlands-based songwriter PARC crafts the sort of idiosyncratic bedroom pop that somehow manages to sound both intimate and cinematic at the same time. Think a lo-fi, contemporary take on a John Hughes soundtrack and you'll have a good idea of what to expect: wistful love songs full of naïve sentimentality with equal measures of indie credibility and pop hooks.
PARC is still fresh to the scene but has already enjoyed the support of the Manimal Group (i.e. the music group founded by fashion stylist Paul Beahan responsible for releases from artists such as Bats for Lashes, Warpaint, Yoko Ono, Duran Duran, and so forth) as well as well respected music publications like yvynyl, Caveman Sounds, and more.
Our wax collects his debut EP on wax for the first time ever and we're very proud to share it with you. It was love as first listen for us and we hope you feel the same.
The a-side kicks off the bright, atmospheric "forever" – a track that positively glows as it floats up to the ceiling on a cloud of neon-hued synth and a crisp percussion. It cascades to a close before the EP transitions into the incredibly catchy "4U" – the track that made us fall in love with PARC in the first place. It's wide-eyed and lovelorn with a buoyant rhythm to accompany PARC as he sings to the unobtainable object of his affection, "I wish I was famous for you."
The b-side opens up with a warped, crystalline soundscape and beaming synths as "SRSLY??" sets the stage for a pair of exuberant yet easy going jams. It's an alternate take on the track prepared specially for this release that includes lyrics referencing the rest of the EP. It leads into the M83-like "bright lights" that seems to propel itself forward with a vivid, circular melody and lively rhythms. It's easy to love and hard to resist. Then there is the steady moving and laser-hot "hollywood" that simply radiates warmth to accompany PARC as he urges the listener to "stay forever young."
We've pressed 350 standard copies on milky clear vinyl alongside a special edition of 175 copies on baby blue and bone a-side/b-side vinyl exclusively for gold club members. To get one you just have to subscribe to either the Pairings Box or our coffee and vinyl subscription service.