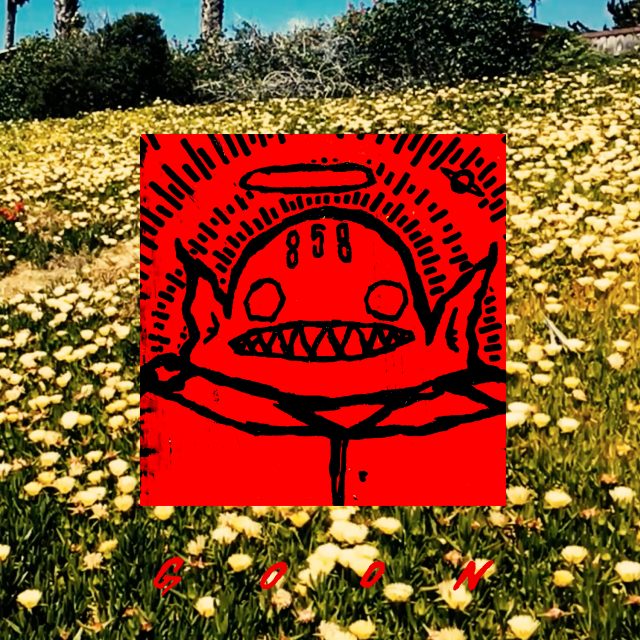 From full-capacity showcases at SXSW to opening spots on tour with Grandaddy and Dilly Dally, Los Angeles-based lo-fi rockers Goon have been on fire recently. And it's easy to see why everyone is pointing to them as a band to watch. Self described as "soul searching, planet hopping, comfort cultivating good time music" with songs about Taylor Swift obsession ("Green Peppers") and heartbreak ("Scab"), their debut EP is a collection of some of the most exciting new jams I've discovered in some time. Confirmed: best new music.
Indeed, FADER has raved about Goon's "killer debut" – aptly describing their music as "weird and charming . . . pop-tinged grunge." Meanwhile, Rolling Stone called their debut single ("Dizzy") "pure stoned-Weezer goodness, an image of SoCal summer painted in golden sludge." Likewise, in a featured article, Noisey introduced their debut EP as "a sincere exploration of their sound's malleable boundaries, from drop tunings to drum machines…an excellent addition to new-era grunge."
So, yes, we've honored to say we've lined up another incredible debut EP of music never before available on wax for your enjoyment. This month's vinyl features four highlights from the band's Dusk of Punk EP alongside their acoustic cover of R.E.M.'s tribute to Kurt Cobain, "Let Me In."
The a-side gets the party started with the charmingly offbeat garage rocker "Dizzy" which balances warm, melodic hooks against crunchy, lo-fi guitar licks as songwriter/vocalist Kenny Becker sings in a woozy drawl, "dizzy wanna be my head again."
It's followed up by the aforementioned ode to Taylor Swift, "Green Peppers," which builds around sharp acoustic guitar riffs and warbling ambiance-setting synths as Becker sings, "everybody loves you / everybody wants to be like you."
The b-side leads with the raucous stomper "Merchant Hall" which alternates between guitar screeching verses and tumbling, melodically irresistible choruses. It's the most rocking tune on the EP and it's over before you know it.
Next up is their jangly and reverberating acoustic cover of R.E.M.'s "Let Me In." It's a sparkling and beautiful cut that Becker said he was drawn to as one of the "more haunting and mournfully poetic tributes to Kurt Cobain."
The collection then closes out with the mesmerizingly bittersweet cut "Scab." It's a slow burning tune with a tense, downgazing ambiance to accompany Becker as he sings, "I clung to a pillow / and pressed you against me in my mind / yeah yeah, seeing if baby is online tonight."
We've pressed 350 standard copies on milky clear vinyl alongside a special edition of 170 copies on milky clear with gold splatter vinyl exclusively for gold club members. To get one you just have to subscribe to either the Pairings Box or our coffee and vinyl subscription service.