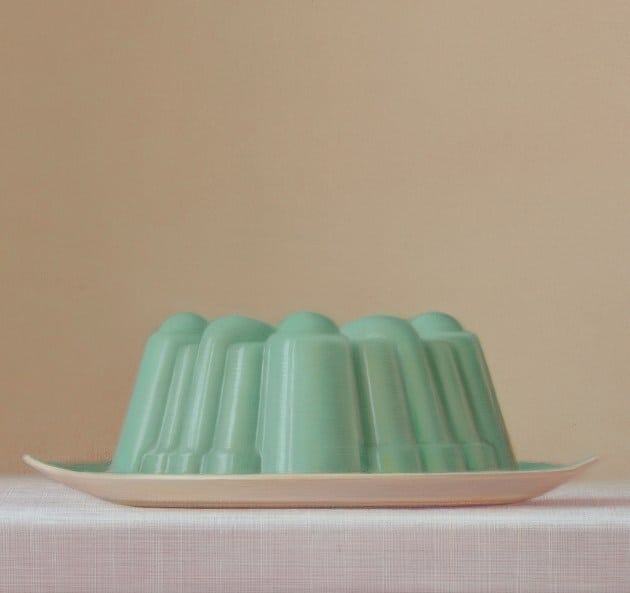 It was love at first sight, or, I should say, love at first listen. Caroline Sans, a.k.a. Sur Back, makes music that is at once both strikingly familiar and engagingly foreign. It's like hearing an exciting and unexpected new twist on a melody you already hold very dear. As a result, her music is easy to love and, yes, that was certainly our reaction to hearing her single "Trophy Daughter" for the first time.
We weren't alone either. Gorilla vs Bear called the single "ambitious and hypnotically woozy" and DIY praised it for it's "cinematic cool." It made the rounds on the old blogosphere with praise from My Old Kentucky Blog, IMPOSE, Indie Shuffle, numerous other music blogs, and even a feature and interview by Urban Outfitters. It's safe to say the critical consensus is overwhelmingly and enthusiastically positive.
So, yeah, we're pretty excited to share her debut EP Kitsch on wax for the first time ever. It's a thoughtful, pensive work of unique design and irresistible songwriting and now we're sharing it with you. You're welcome.
The EP kicks off with that electrifying single "Trophy's Daughter" that served as our own introduction to Sur Back. It's ghostly and rattling, with a crackling soundscape and bass hits that bleed into the red. There is no need to check the balance on your equalizer: this one is spitting sparks and splitting at the seams by design. Deliciously off-kilter yet often achingly beautiful, it's all held together by Sans' vision and steady croon. Pop music at it's finest.
It's followed by the trembling and melodic "Pastel." The gradually unfurling cut opens with a skipping beat and wafting, ethereal vibe that swirls with sharp precision and string accents before ultimately descending into a noisy, satisfying snarl of wailing guitar riffs and punching rhythms.
Meanwhile, the flipside of the vinyl showcases the EP title track "Kitsch." It's a creaking, swelling tune that manages to draw a line connecting the dark trip pop of Portishead, the indie rock stylings of St. Vincent, and the swirling grandeur of classical music. It flows in off-jointed waves that wax and wane in regular tides of growling synth and tingling ambiance. Just as you think it's about to "pop" it pulls back and defies your expectations. Elusive, warped and often seemingly weightless, it's a sonically mesmerizing tune and fittingly closer for the collection.
We think you're really going to enjoy this one.
We've pressed 375 standard copies on bone colored vinyl alongside a special edition of 180 copies on bone with heavy gold splatter colored vinyl exclusively for gold club members. To get one you just have to subscribe to either the Pairings Box or our coffee and vinyl subscription service.