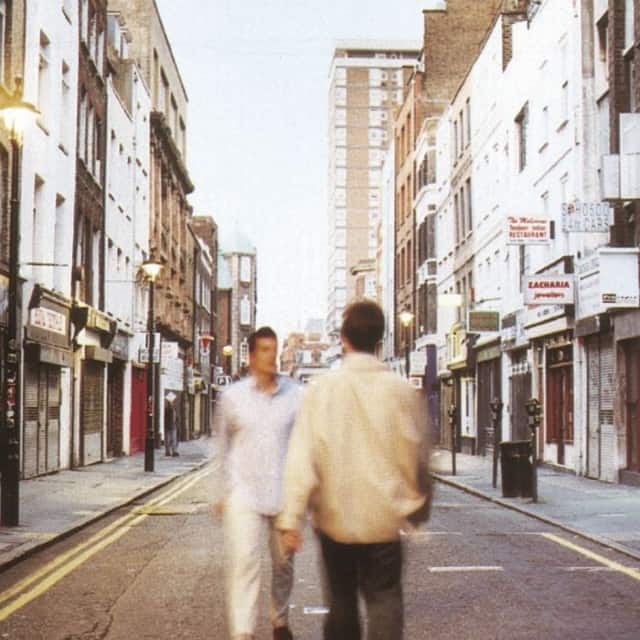 We know we've been quiet since the campaign ended, but we can promise you that SOUNDS DELICIOUS is having a very busy summer. We've been working hard to finalize deals to bring several more artists into the mix (we *think* we're almost there) and to coordinate the recording schedules of the artists already involved. In a nutshell: there's a lot going on behind the scenes and we'd love to give you some insight into how things are coming along.
Here's where we're at now:
Four artists from our initial lineup have started recording their albums.
At least two of them expect to be completely done within the next 2-3 weeks.
Three more artists have are ready to start recording, too.
Yumi Zouma covering (What's The Story) Morning Glory?
Today we're excited to share that Yumi Zouma will be covering the seminal sophomore LP (What's The Story) Morning Glory? by Oasis in its entirety for the series. Here's what they told us about the project (sent from their tour…):
"When Matthew from Turntable Kitchen initially approached us to cover a record in it's entirety for this project, we immediately said yes, and then came up with massive lists of favourite records that we had wanted to cover. The process of narrowing it down to one was completely impossible – we were in the middle of touring our own debut album Yoncalla, and so we would listen to albums in the van everyday, thinking we had decided on what we would do, only for it to be gazumped by the next listen.
This process continued until finally we came across the prospect of covering Oasis's second full-length (What's The Story) Morning Glory?. At first, the idea sounds ridiculous – covering the album with the most cliched songs from the most pigheaded douchebag rock 'n' roll band from an era everyone is tired of – it sounds like the scenario of what-not-to-do when choosing a record to cover. Anyone with a sense of decency would prefer Blur, or at least cover something like The Masterplan.
Then we put on the CD, listened to it while driving to LA, and immediately knew it was the one. For kids who grew up in the commonwealth of the 90's, this was the perfect album. The legacy of the Country House vs Roll With It battle, the bad reviews, the stories about the Knebworth gigs, the sibling rivalry, the breakups, and visceral ineptitude – those were all important to us, but given all that, it's remarkable how (What's The Story) Morning Glory? remains a classic illustration of power-pop songwriting spread over an entire release. Hate it or love it, this is the album of our youth. It's been an absolute pleasure to cover, and we're thankful to Matthew from Turntable Kitchen for allowing us the opportunity to do so."
We are SO pumped that Yumi Zouma will be covering "Wonderwall," "Don't Look Back In Anger," Some Might Say," "Champagne Supernova," et al for SOUNDS DELICIOUS. If you're like us, you probably have some solid, angsty memories of the year the original album came out. Hearing Yumi Zouma reinvent it is already making our head spin.
You're probably dying to hear some of the early recordings. And good news: we already have a couple of demos from the sessions! We're not able to share them just yet but we'll be dropping a sneak peak soon and sending them to our email subscribers, so be sure to follow and sign up for our newsletter to get the first listen.
Be sure the news with anyone you think might be interested. The campaign has ended, but it's still possible to sign up for SOUNDS DELICIOUS: https://www.turntablekitchen.com/sounds-delicious
In the meantime, enjoy the official music video for Oasis' "Don't Look Back In Anger"