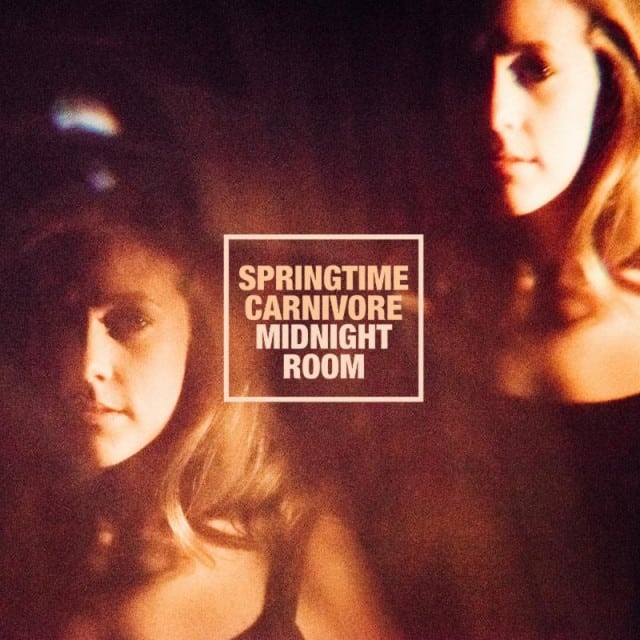 Greta Morgan has been busy this year; after releasing a punk covers album with partner in crime La Sera's Katy Goodman titled Take it It's Yours, she has also found the time to record her own band, Springtime Carnivore's, sophomore album titled Midnight Room which is due Oct 7 along with a month long country wide tour kicking off the day of the album release.
Back in July she offered up her first single off of the forthcoming LP titled "Face in the Moon." Despite the up-beat tempo and dancing piano keys, the lyrical content of "Face in the Moon" is a crystal clear reflection of a recent lost love. In fact the underlying theme of Midnight Room is about making sense of a departed relationship and coping with a new life on your own, something she has dealt with personally lately.
Admittedly the thought of listening to a "break-up album" sounds a bit depressing, however Morgan doesn't waste a moment crying into the microphone; instead she emerges from her trials confident, with a much stronger vision, making it all feel like it's just another changing of the seasons.
This is very apparent in her second single "Raised by Wolves," with its relentless percussion, a perky synthetic steel drum chorus along with Morgan's own high flying vocals. Even though lyrically the song is calling out that good for nothing trickster in our lives "Raised by Wolves" feels like that fresh start to the fall semester you've been waiting for.