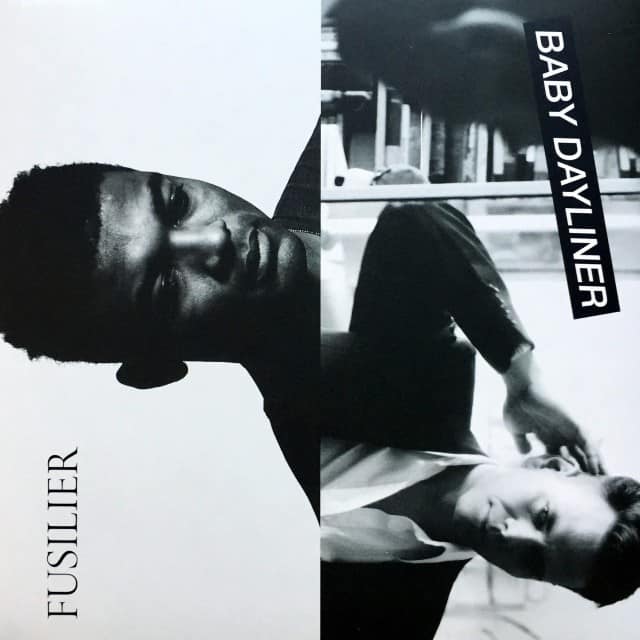 My CD collection once numbered more than 1000 discs. But over time, especially as digital music became more pervasive, I lost my appetite for broken jewel cases and flimsy, scratch-prone discs. Today my CD collection numbers well below 100 total. For that matter, I don't own a CD player. I feel little nostalgia for the format overall. I do, however, miss CD samplers.
For example, the digital mixtape we include in the Pairings Box are loosely inspired by the mix CDs included with copies of CMJ magazine back in the day. I may not have discovered some of my favorite artists if not for such compilations. This month's vinyl isn't a "sampler" per se, but it is a split 7" featuring two awesome artists – and we hope you'll fall in love with both of them.
We've partnered with our friends at Brassland who thought a special limited slab of vinyl would be a fun way to introduce (or reintroduce) a pair of artists who will be putting out new music in digital formats in 2016.
First up, there is Baby Dayliner who, fittingly, I first heard on an excellent Brassland CD sampler back in 2006 (which also featured The National and Clogs). Baby Dayliner, a.k.a. Ethan Marunas, hasn't released in album since that time, but he's made a name for himself all the same. He was named one of Jezebel's 10 Sexiest Everyday Men of 2008 (alongside Barack Obama and Jason Segel) and, more impressively in my book, he counts The National's Matt Berninger, Aesop Rock, and KEXP's John Richards amongst his fans. Indeed, The National have called him their favorite live performer in NYC.
His tracks on this month's vinyl are a pair of previously unreleased gems. "You Push I'll Go" made the rounds in demo form back in 2009 including heavy rotation on Seattle's KEXP and has proven to be a fan favorite. We're honored to give it its first proper release here ahead of its digital release on Brassland. It's followed by a brand new track, the excellent single "Don't Ghost Me" which features Aesop Rock's producer Blockhead. Relatable, dance-friendly and upbeat, both tunes are among his best. We're very excited to hear more from him this year.
The flipside of this month's wax features a pair of brand new tracks from Brassland's hyper-talented latest signing, Blake Fusilier, who records simply as Fusilier. With a sultry and distinctive croon paired alongside clever songwriting and surprising arrangements, Fusilier immediately commands your attention — and for the time being both of these tracks are exclusive to this 7″.
"The Shot" is a perfect example as it progresses along an unexpected trajectory marked by clattering percussion, ringing piano and layered harmonies. Likewise, the version of "The Archer's Triumph" featured here reflects Fusilier's background as a violinist. It's a moving piece composed entirely of soaring string arrangements that perfectly compliment the melody and sentiments of "The Shot." Yeah, we know: it's awesome. You're welcome.
We've pressed 350 standard copies on grey vinyl alongside a special edition of 175 copies on tri-color white, black and grey vinyl exclusively for gold club members. To get one you just have to subscribe to either the Pairings Box or our coffee and vinyl subscription service before the end of the month (unless they sell out faster than that as the last five consecutive months have).