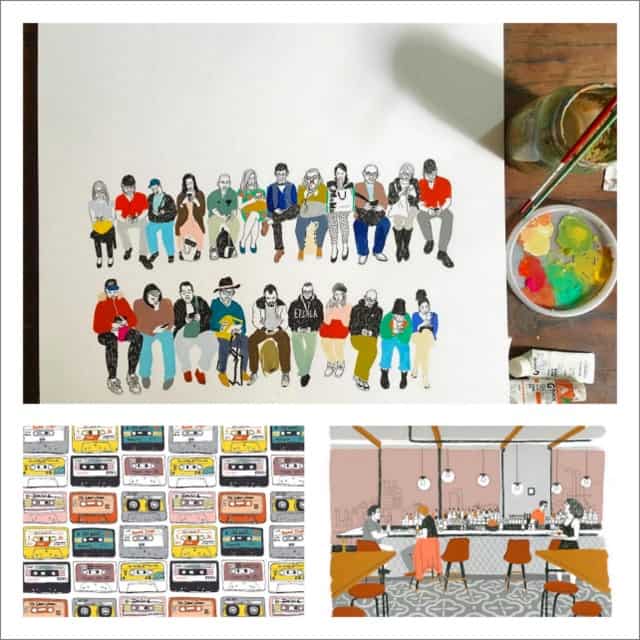 We're just 9 days away from the end of our (now fully funded) Kickstarter campaign to bring full-length covers by your favorite artists to life, on vinyl. And we have lots of news to share with you.
First off, Foxygen's Jonathan Rado has been busy working on his own projects and producing that incredible debut from Whitney (check it out if you haven't already), but he's setting aside time to cover Bruce Springsteen (The Boss!!) for SOUNDS DELICIOUS.
Here's what he has to say about the project:
"I'm recording 'Born to Run' by the Boss, one of my favorite records of all time – also one of the highest grossing records of all time. I've always wondered though, what it would sound like if Bruce had recorded this deep into his 'Nebraska' home-recording phase. Like, what would it sound like if he made 'Born to Run' at home & played all the instruments? I'm gearing up to find out (on this week's diners drive-ins and dives)."
We hope you're as amped to hear Rado's take on classics like "Born To Run," "Tenth Avenue Freeze-Out" and "Thunder Road" as we are. Damn, I got goose bumps just writing that. This is going to rule.
This follows the recent update in which we announced that The Pains of Being Pure At Heart were partnering with Kristin Kontrol (a.k.a. Dee Dee from Dum Dum Girls) and members of Titus Andronicus and A Sunny Day In Glasgow to cover Tom Petty's Full Moon Fever for SOUNDS DELICIOUS.
We're also incredibly excited to announce that we're working with a killer illustrator on record jackets and the vinyl case: the illustrious Julia Rothman (that's her work, above!). Among other places, you may have seen her work in The New Yorker, The New York Times, Urban Outfitters, Anthropology, and Design*Sponge. She's a badass.
Finally,  we've had some sweet updates to our rewards including: a quarterly international shipping option, a FREE 13th bonus month for all people who select the 12 month reward option (in addition to the FREE vinyl case), and a FREE Pairings Box 7″ vinyl for people who select the 3 month reward option. Oh, and the free vinyl case is also now available to people who select a 6-month reward option as well.
Back the campaign now to score the rarest editions of the SOUNDS DELICIOUS vinyl. Once the campaign ends, these versions won't be available again.