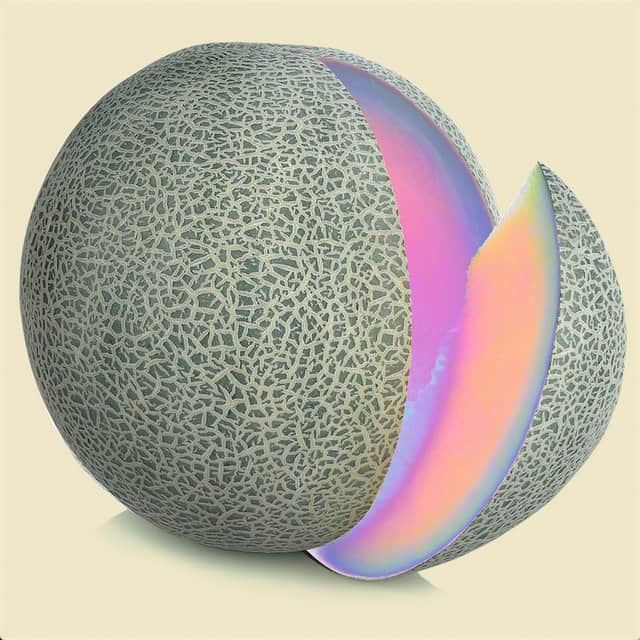 NVDES, the Los Angeles based creative collective led by songwriter, producer and multi-instrumentalist Josh Ocean (also one half of the "tropical grit pop" duo Ghost Beach), have quickly become our latest obsession. Over the course of just a little more than half a year, the fast rising project has continuously surprised and delighted us through a series of unpredictable and enigmatic releases.
Indeed, with no more than a handful of songs to date, NVDES' growth has been explosive. Their first four singles have combined for over a million plays on Soundcloud. They've repeatedly commanded the very top of the charts on both Hype Machine and Spotify Viral's charts. They've been praised by dozens of the most popular music websites including our friends at Indie Shuffle, Blah Blah Blah Science, and The Burning Ear. For example, in a particularly on-the-nose write up, Clash Music called them "irresistibly contagious" which is as accurate a description as any I've read. Everything we've heard from NVDES so far has been completely mesmerizing.
For this month's vinyl we're honored to share three of NVDES biggest singles, "Fela," "Unforgettable," and "Don't Fvck Your Neighbor," (each available here for the first time ever on vinyl) alongside the previously unreleased "Surprises" which (at the time of writing) can be heard nowhere else. Yes, you're in for a treat.
The a-side launches off with the warped and psychedelic tropics of their most played single to date "Unforgettable." It's a mesmerizing, feel good groove pulling together a bounding rhythm, a shimmering sunset ambiance and beachy-plucked guitar riffs. It's followed by the equally entrancing vibe "Fela." This one opens with a hyperactive, earworm-slick hook to accompany Ocean as he croons somewhat lasciviously, "You turn a lot of hearts to heavy stone, so to the back of the condo we go."
Our b-side launches off with his latest hot single "Don't Fvck Your Neighbor" (written with Ocean's real life neighbor). Destined to be a fan favorite, this one's propelled by a deliciously dirty blues riff and intermingled breathy coos and sharp little shouts as Ocean's guest vocalist sings in a sultry yet menacing tone about eavesdropping on his conversations through the walls and tracking his coming and going from their shared parking lot, all while repeating over and over again "we had a nice time fooling around." It's so damn good.
The collection closes out with the debut of the gauzy and light-headed tune "Surprise." Bubbling and psychedelic, it's a heady, floating vibe of bright, finger-picked guitar and effect-laden vocals, "you're so sexy the way, the way you reject me."
We've pressed 500 standard copies on transparent yellow vinyl alongside a special edition of 155 copies on kelly green inside milky clear color-in-color vinyl exclusively for gold club members. To get one you just have to subscribe to either the Pairings Box or our coffee and vinyl subscription service before the end of the month (unless we sell out faster than that).