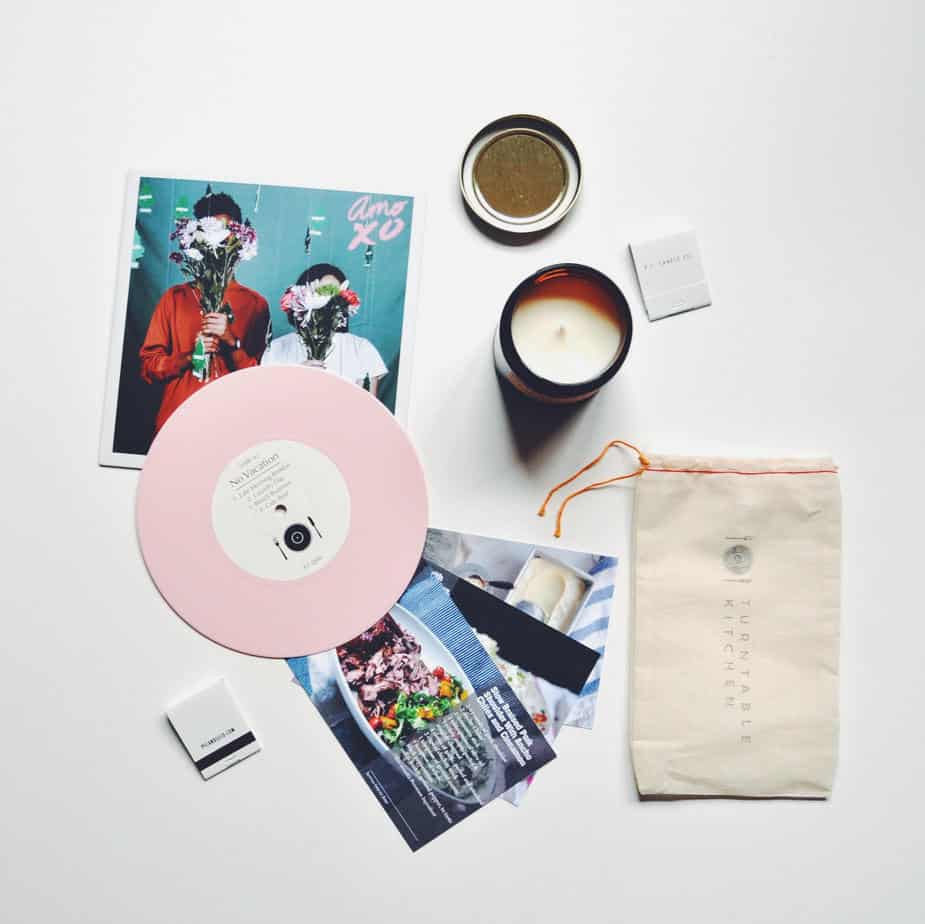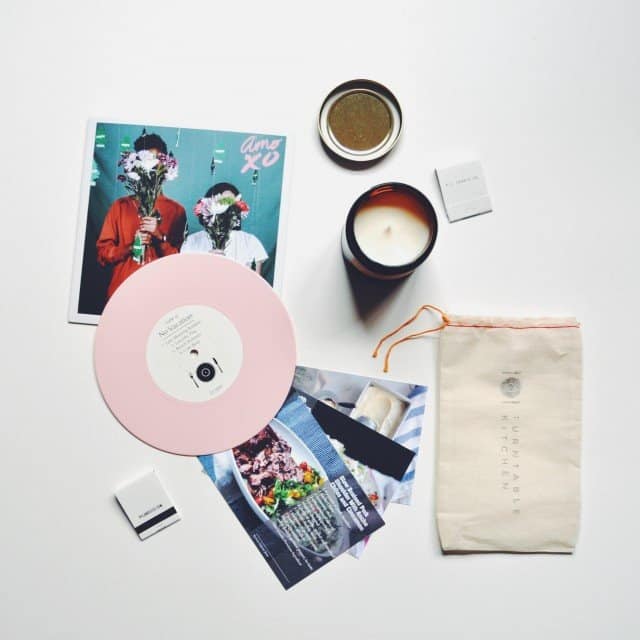 We're excited to introduce a new product to the TK Market this week: a Candle and Vinyl Pairing, just in time for the holidays!
I've long been a fan of P.F. Candle Co. (I first discovered the husband-and-wife business at the San Francisco Renegade Craft Fair). I stocked up on their Spruce candles back then, which made our whole house smell like a cabin in the woods. Since, I've purchased tons of their other scents (my long-time favorite is Teakwood and Tobacco).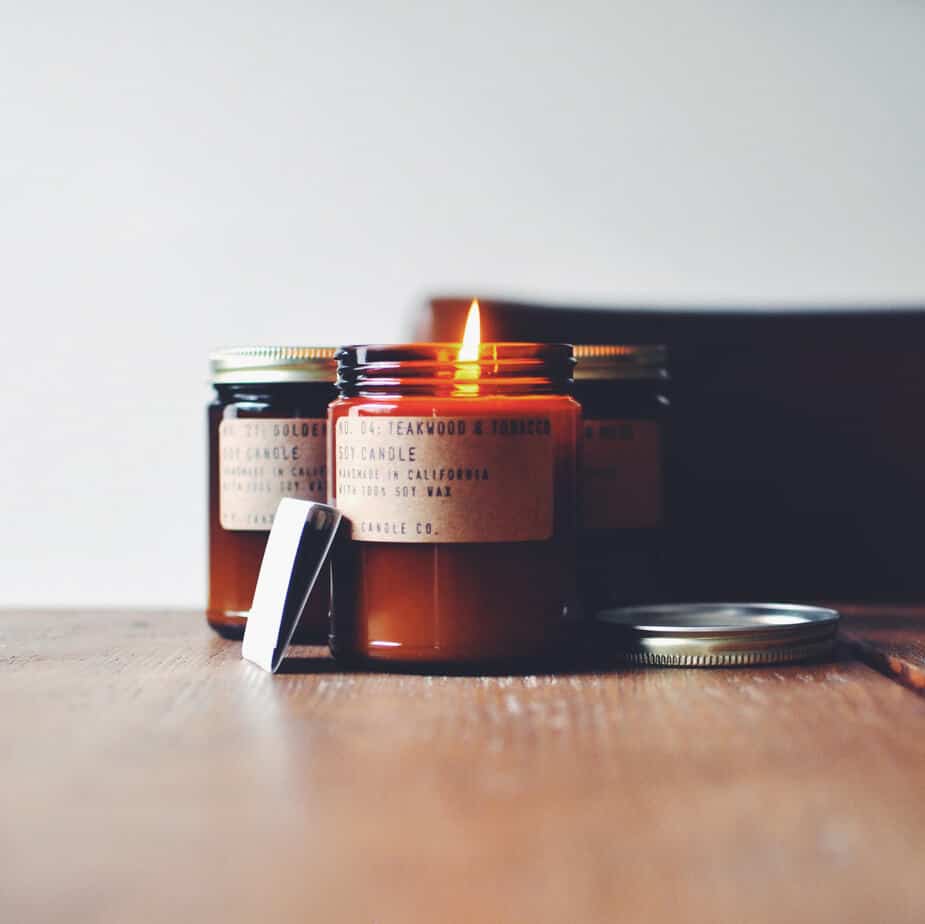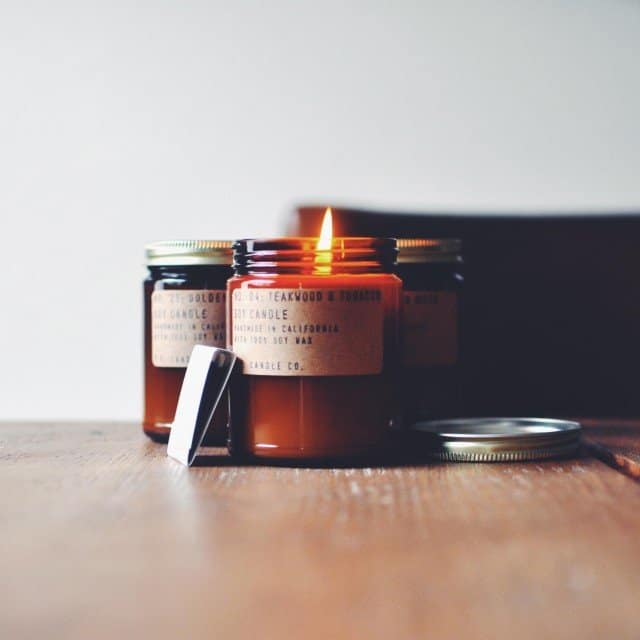 When we're spending an evening at home, I love to burn candles — they make any night feel chill and/or romantic. The pairing of one of our limited edition 7″ inch vinyl records plus a candle (and a handful of original recipes, to boot) is one of my favorite new little bundles in the TK Market. It makes for a perfect gift this holiday season. Or really, any time of the year.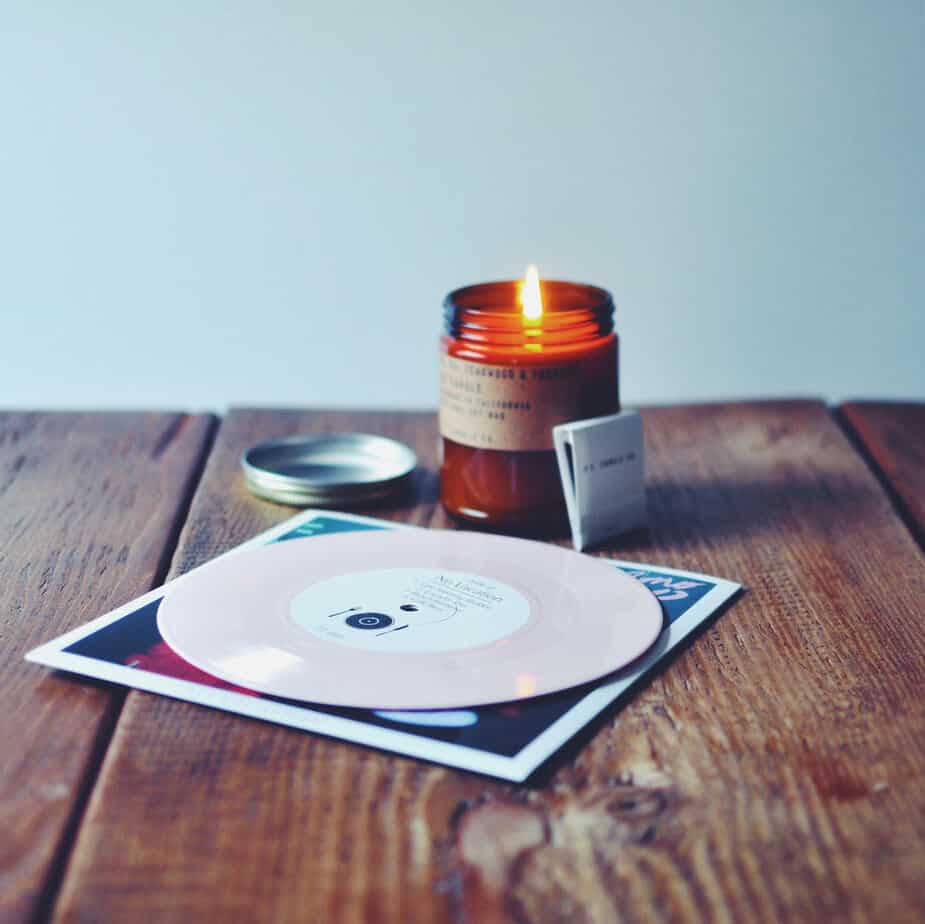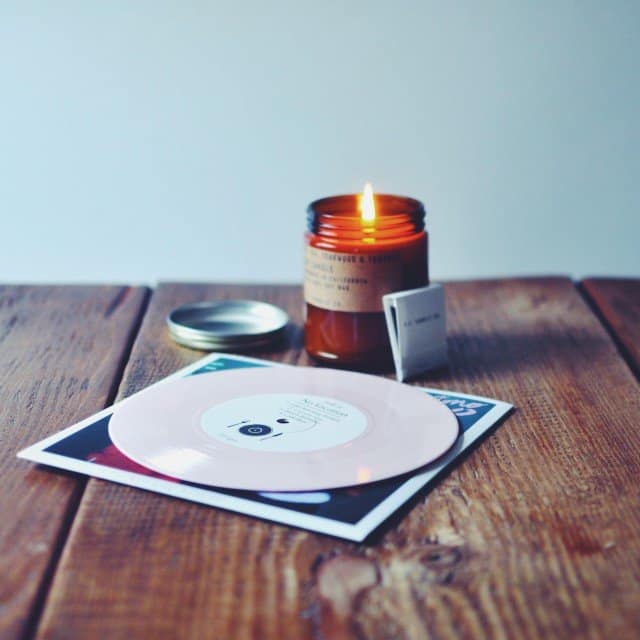 We're offering you 3 choices of candle scents (all unisex!), paired with your selection of one of 5 exclusive 7″ records from the Turntable Kitchen collection. The candles are long-burning (and you can actually smell them in the room!) and look great in any setting.
Teakwood & Tobacco:
Described as: "This candle starts out masculine and (dare we say) a little bit sexy. Leather, spicy black pepper, and tobacco mingle as the first notes. The sweetness of pipe tobacco is revealed on the burn. Orange and berry mellow out the masculine notes.
Base notes of aged teak and sandalwood, with a hint of muskiness from patchouli essential oil."
Golden Coast:
Described as: "California's wild and beautiful coast has long served as an inspiration to many – including us. Crashing waves, wind-carved rocks, redwood forests, and steep mountains lined in wild sage – just a few of the things that make us feel lucky to call this state home.
Notes of sea salt air and redwood make up the base of this fragrance, with white lavender revealed on the burn. This fragrance is infused with essential oils and resins of sage, fir, eucalyptus, lime, and palo santo."
Amber & Moss:
Described as: "Amber & Moss is the earthier answer to the popular unisex Teakwood & Tobacco scent, with more green and herbal notes. If the inside of your cabin in the woods smells of Teakwood & Tobacco, Amber & Moss is the forest around it.
Mossy and clean right out of the jar, this fragrance's base of musk and amber evokes a damp, wooded forest floor layered with soft oakmoss. A hint of lavender and an infusion of sage and orange essential oils brighten up this earthy scent."
You can purchase the Candle & Vinyl Pairing here.