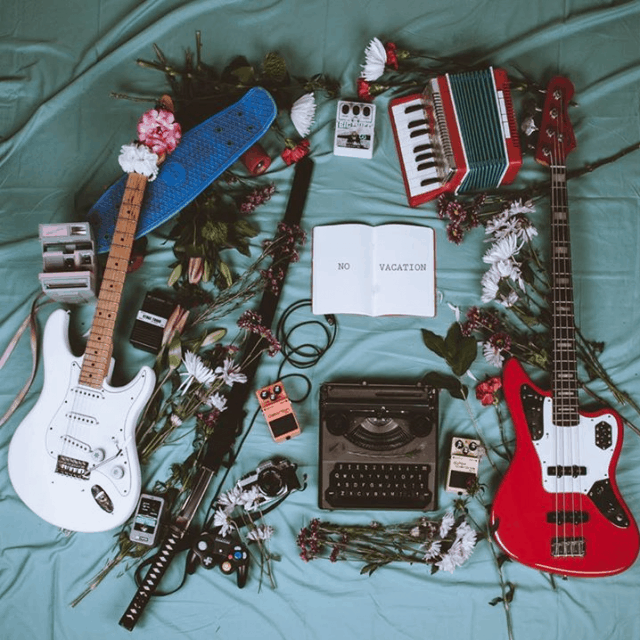 We asked this month's featured artist No Vacation to compile a mixtape of some of the music they've been listening to recently.
They selected some incredibly choice cuts for a nicely eclectic mix that ranges from Cloud Nothings to Danny Brown alongside a number of Turntable Kitchen favorites. Here's the tracklist:
1) The Pains Of Being Pure At Heart – Simple and Sure
2) Passepied – MATATABISTEP(English Ver.)
3) Clams Casino – I'm God
4) Cheatahs – Controller
5) Trails & Ways – Nunca
6) The Bilinda Butchers – Heaven Holds A Place
7) Infinity Girl – Not My Hang
8) Surf Club – Until Then
9) Cloud Nothings – Forget You All The Time
10) Danny Brown – Grown Up
11) Melina Duterte – Dive Deep
12) Toro y Moi – Empty Nesters
As you may already know, we released their debut EP on vinyl in this month's Pairings Box. You can read about that here. Click play on the playlist below to check out their selections.