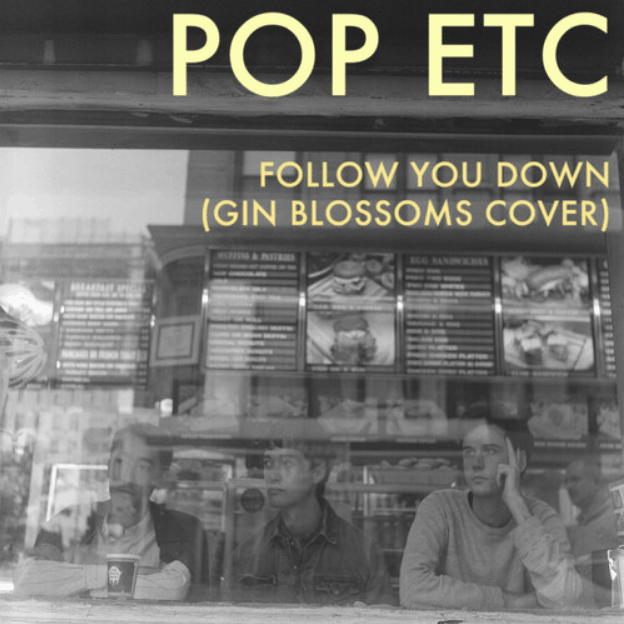 The Bay Area is in the midst of what we're (jokingly) referring to as "the storm of the century." It may not hold a candle to the thunder storms I grew up with (and truly miss) in Ohio, but we are expecting it to be rainy and dreary for the next couple of days.
So, with that in mind, this cover of Gin Blossom's smash hit "Follow You Down" by our friends in POP ETC comes at just the right time to keep us feeling upbeat. "Follow You Down" was ubiquitous on radio and television when it was originally released (you honestly couldn't escape it) and I hated/secretly loved it.
This lovely rendition by Christopher Chu and Co. maintains all of the appeal of the original but with less of the saccharine, over-produced sweetness. POP ETC's been known to share a cover or two in the past (see the Covers EP we released earlier in the year), but this one feels more purposeful somehow. Maybe there's a new album on the horizon?