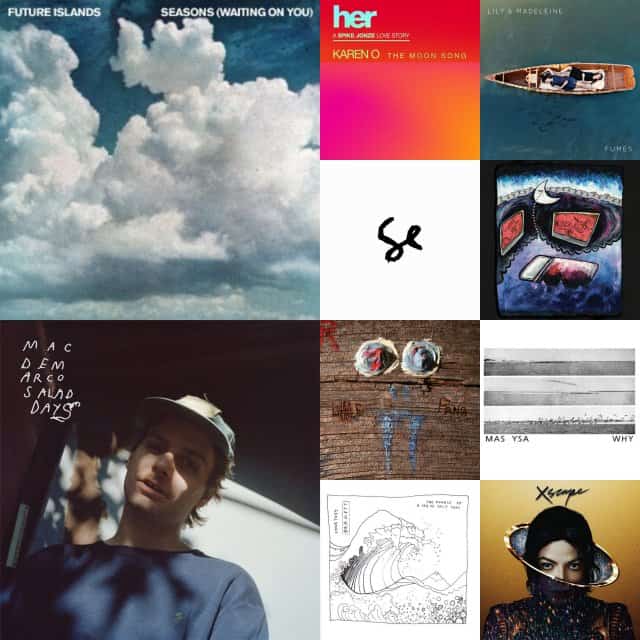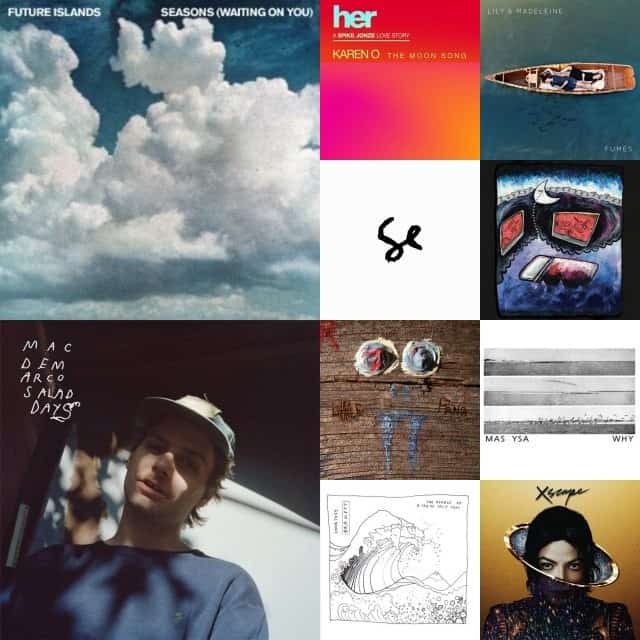 This year brought a lot of changes to Turntable Kitchen. In addition to the launch of the new website and the release of new products in the shop, 2014 also marked the first year we've had regular contributors on the site. Those contributors are a huge part of why this year's also been the best year yet for Turntable Kitchen. For that reason, it only made sense that we ask them to contribute some of their favorites from the year.
Below you'll find contributor Abby Yemm's "10 Songs from 2014." You can see Abby's Author Page here and read many of the great posts she's shared with us this year. What was your favorite song this year? Let us know in the comments.
This was the year of music that gave my feelings feelings. Music that changed my mind, mood, decisions and direction. These ten tunes etched the year, outlined memories and acted as the soundtrack for the visual rhetoric known as daily life. Okay, a bit dramatic. But top ten lists are intended to be bombastic and full of hyperbole, no? Love and angst have always been my thing, musically speaking. Don't call it a comeback, I've been here for years.
10. The Wolf is Free – Lily & Madeleine
Teenage sibs with dualing melody ability so gorgeous, listened to this one on repeat for days on end. It's heartbreaking, hypnotizing and lush. Brings to mind the magical rush of puppy love.
9. Why – Mas Ysa
To a dude so amped to play at his own show. To a dude with spazzy dancing and Mitch Hedberg one-liners. For how his music vibrates in your bones and dances up your spine. He sneezed on the beat and the beat got pneumonia.
8. Murmurs – Hundred Waters
I hate when people overuse "ethereal" and "otherworldly" when discussing music, but I mean smoke 'em if you've got 'em. Nicole Miglis's voice is made up of one thousand Bjork kisses. The video rocked my universe, too. Vibes!
7. Coffee – Sylvan Esso
The slow, methodical pace of this one. The lovely nuanced refrain ("My baby does the hanky-panky…"). It's calming, beautiful, unusual. And now it plays in every yoga class I take and it's getting annoying, but whatever! Talk to the hand. Just joking, but seriously yoga teachers- dial it down.
6. Avant Gardner – Courtney Barnett
Love her for her Lucinda-Patti-Liz Phair-cool factor. For the nonchalant swagger and rambling Kerouac path this song takes. Because it doesn't (and didn't) sound like anything else on the airwaves.
5. Little Fang – Avey Tare's Slasher Flicks
I don't know. Don't know how to explain love for Animal Collective or their various offshoots. It's the art in the chaos, and in pure defacement of what is traditionally deemed to be "music." For all those with an occasional deviance, this tune played to my wild heart.
4. Love Never Felt So Good – Michael Jackson
Excuse me? A never before released track full of sunny, bouncy Michael Jackson beats? So this is what it feels like to be happy and seasonally depressed.
3. Salad Days – Mac DeMarco
I read on a friend's social media update: "Salad Days? More like Pizza Nights." And that has really nothing to do with this but I thought it was funny and also just love Mac DeMarco and his breezy, cool, beachy talent.
2. The Moon Song (End Title Credit) – Karen O
This whole Spike Jonze concept kinda brought to mind the Queen in Alice in Wonderland: "Why, sometimes I've believed as many as six impossible things before breakfast." Did you ever believe you'd buy into a film where one of the main characters is a sexy Operating System? And Karen O provides an adorable acoustic Nick Drake-ish dreamy love song? No. But damn, nice visuals and interesting weirdness all around. Two emoji thumbs up.
1. Seasons (Waiting on You) – Future Islands
What was that dance on Letterman? But will you ever forget it? Same goes for this song, that made me feel like a Cool Dad finally accepted for liking Phil Collins-ish jams. Cheers to innovation. Err, renovation.