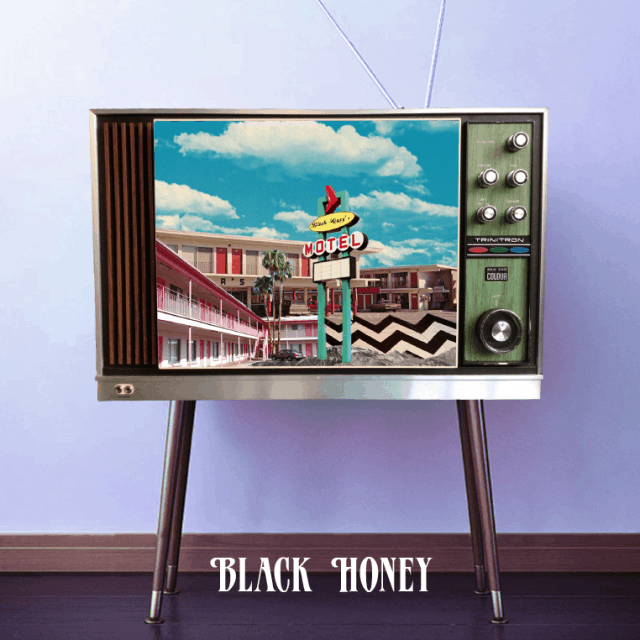 Like most people, we have our favorite bands that we've been listening to for years and years, but we've always been the most excited about music when it's a hot new discovery. Well, you won't find many bands that are newer and more exciting than Brighton up-and-comers Black Honey. In fact, they're so new they haven't even released an official single yet. They released their first track – a demo – only three months ago. They've released two tracks since that time, but they were also described as demos. So, yeah, we're serving some fresh baked treats this month.
Oh, and Black Honey aren't just new – they're definitely very hot right now. Our friends at The Music Ninja described them as "intoxicating" and further raved that they "can't help but get completely encompassed" by the band's music. Similarly, DIY Magazine exclaimed, "[t]here's promising, then there's this – something genuinely exciting." Meanwhile, UK blog Crack In The Road described the band's second single (the b-side to our 7") as a "perfect summer song" while raving that "[f]rom the opening riff, to the dreamy, idyllic chorus, Brighton's Black Honey sound almost impossibly 'current'." They are sentiments we share completely as we've also been hooked on each of their releases to date. They're proving to be "pop" enough to attract a crowd, but thoughtful enough to please the critics.
The band hasn't released much in terms of biographical information at this point, but they're not completely inaccessible. In fact, if you'd like to find out more (or if you're just feeling lonely), they're inviting you to text them at mobile number 447578 533359.
On the a-side we're featuring their evocative debut demo "Sleep Forever." It's a spacious and smoky lounge dweller filled with sparse percussion, reverberating guitar, and shimmering ambiance to accompany the song's sultry but dark lyrics, "I wish I could sleep forever. I wish I could sleep forever with you." There is a deceptively lethargic tempo through the initial progression but it's just barely able to conceal a swirling – far more sinister – energy flowing just beneath the surface. The result is track that exudes both elegance and danger.
On the b-side we're pleased as punch to dish out their second release, the darkly narcotic demo for "Teenager." It's a slice of deliciously seared pop noir with a slick, psychedelic melody built from taut, reverb sheathed guitar riffs, pounding percussion, and glittering synths. Although more upbeat than it's predecessor, it's every bit as dark, seductive and unsteady in demeanor. It's proof the band has more than one trick up their sleeve and helps serve as a promising foundation for things to come.
As usual, this is a limited edition one-time pressing. We're making 350 copies on "bone white" vinyl and 160 special edition copies on "bone white with purple splatter" vinyl for our gold club members. They're almost sold out already. Subscribe now.