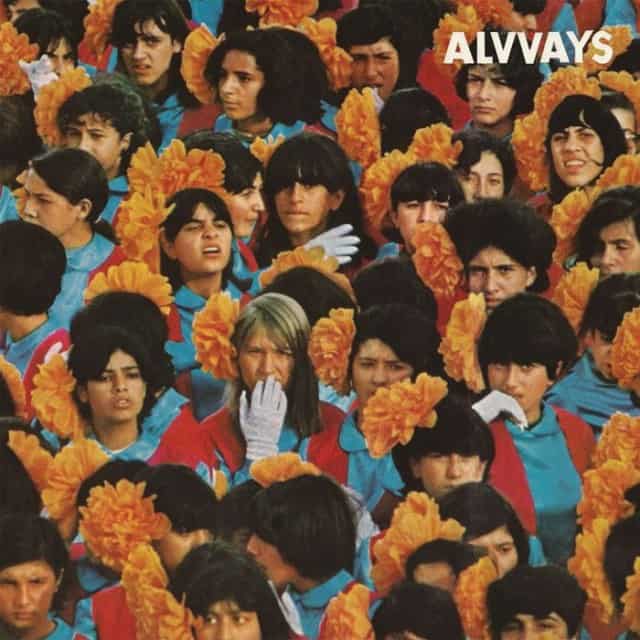 Relatable and infectious, the debut record by Toronto-based jangle pop rockers Alvvays (pronounced "always" in case you were wondering) is proof that a band doesn't need to surprise you to win over your heart. Indeed, the canvas of choice for the Molly Rankin-led band's self-titled debut is fuzzy, reverb-heavy indie pop a la every fuzzy, reverb-heavy indie band you've cherished over the past 30 years (i.e. Best Coast, Teenage Fanclub, The Magnetic Fields, La Sera, The Pains of Being Pure at Heart, Orange Juice, and so on).
So, yeah, don't expect to have your mind blown from the production or arrangements. But what the album may lack in originality on those counts, it more than makes up for with catchy songwriting and sly, engaging lyrics.
Debut albums are, by definition, an introduction, so it's appropriate that they don't waste time making a strong first impression. Indeed, the record kicks off with the band's two strongest singles "Adult Diversion" and "Archie, Marry Me" – both of which are the type of song that'd require effort to not fall in love with.
For example, album opener "Adult Diversion" is an upbeat torch song that bounds out of the gate with sun-baked, beach-scuffed guitar licks and a propulsive rhythm section to contrast against Rankin's laments of unrequited love, "How do I get close to you? Even if you don't notice as I admire you on the subway?"
Similarly, "Archie, Marry Me" is as catchy and anthemic as any love song I've heard in the past decade, but far wittier than most. The reverb-cloaked jam builds steadily amid scuzzy-but-cinematic guitar riffs and a pounding beat as Rankin begs her lover to forget the bullshit excuses and just marry her, "You've expressed explicitly, your contempt for matrimony . . . Honey, take me by the hand, and we can sign some papers. Forget the invitations, floral arrangements, and breadmakers."
Even when they slow down the tempo, as they do on "Dives" and "Red Planet," they remain captivating. "Red Planet" in particular is a woozy, downcast ballad set to the sound of slowly crashing waves, wheezing synths, and a soft, blinking beat. It's subtle and gorgeous – and offers yet another reason to fall in love with the band.
In the end, Alvvays proves to be a solid, fun record that'll leave you feeling warm and cozy from the moment the needle drops until it spins out into dead wax – with plenty of surprises along the way.
Crispy, a little spicy, and satisfying, we're pairing Alvvays with Kasey's recipe for Oven-Friend Chicken Katsu Banh-Mi. Together they're a perfect combination for making the most of the early Fall weather and/or Indian Summer. You can buy Alvvays from Polyvinyl.