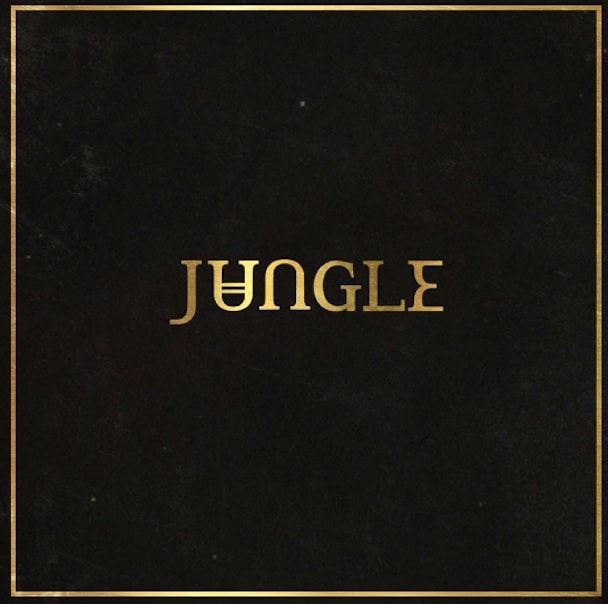 Following a series of no less than six singles dropped over the past year, UK-based duo Jungle have earned our attention with a slick mix of smokey soul, swagger-filled indie funk, and headphones-friendly disco. With that much hustle, it was easy to pick them as one of our top new artists to watch this year. And, perhaps unsurprisingly, they also demonstrated that they can translate those tunes into the live setting as they proved to be one of our highlights from this year's SXSW.
Time and time again they've demonstrated that they can deliver a captivating single. Whether it was the finger-snapped groove and cosmic synths on "Time" or the silk-lined ballad "Drops," they've delivered. The only remaining question was whether they could make it hold up for an entire album. And, for the most part, their self-titled debut proves that they can.
Arguably, the worst thing that can be said about their self-titled debut is that, if you've been following them since the beginning, you've already heard most of the album's best moments.
Indeed, although cuts like "Accelerate" and "Son of a Gun" are solid tunes (my pick for the two best new songs on the LP), neither can compete with tracks like "Platoon," "The Heat," or "Busy Earnin'" in terms of gritty energy or catchy grooves. Meanwhile, only the blinking and psychedelic instrumental "Smoking Pixels" sounds different than what we've already come to expect from Jungle thanks to it's warbled spaghetti western melody and shuddering synths.
Nonetheless, if this is your first introduction to the duo, you're going to find a lot to get excited about here. No less than half of the album is composed of slick jams that are stone cold killers. Even if you've already heard all of the singles, you can still be excited to have them all collected in one place. In fact, it's one of our favorite releases this year.
Whatever your prior experience with the band, Jungle is a smoothly produced record with a beautiful flow that makes it equally well-suited to a romantic meal, a long and pensive car drive, or a boisterous summer BBQ. But thanks to slick production and an attention to detail, it's also an album that only truly reveals itself with a good pair of headphones.
We're pairing it with a recipe for Sunshine Soup with Heirloom Tomatoes, Peppers, and Basil. Like Jungle, it's smooth, fresh and lush – with a touch of heat (especially when it's topped with chile oil and red pepper flakes). You can order Jungle on vinyl from Insound.