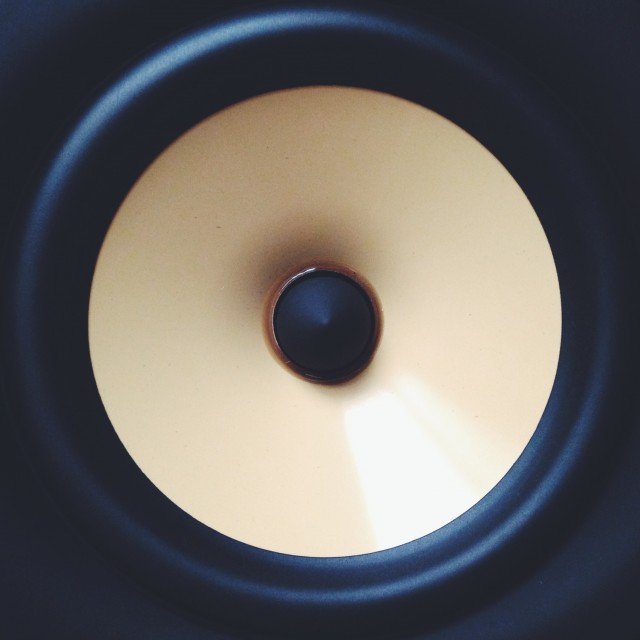 Vinyl music is back. In fact, awhile ago we created our guide to Turntable Kitchen's Top 5 Recommended Turntables and it has proven to be a very popular post around here. Readers stop by nearly every day with questions and tips for help picking out their first record player. Of course, as you'd expect, even the best turntable on the market is only as good as the speakers it's connected to. As a result, one of the most popular questions I receive is: "What are the best speakers for vinyl?"
Speakers for record players
If you're looking for a recommendations or reviews for the best audiophile speakers for your record player and turntable stereo system, I'm happy to help. I've spent hours field testing audiophile speakers both at home and at local hi-fi stores.
My top three speakers for vinyl listening are all what I'd describe as "audiophile speakers" that will provide excellent clarity and range whether you're listening to your vinyl records or digital music. Because your budget may vary, we've provided our recommendations for the best speakers for a turntable at three different price points beginning with the cheapest and ending with the most expensive.
PSB Alpha B1 Bookshelf ($299 for a pair)
When it was time to begin building our own hi-fi setup, we started with the PSB Alpha B1's and we LOVED them. They're simply awesome. They are relatively small, but they have big sound for their size. They offer beautiful clarity and a well defined soundstage alongside beautifully crisp, clean highs and mids. You can turn up the dial and they'll hold up at high volume. And at under $300 they are great bookshelf speakers for a budget.
The only downside is that, as you'd expect, they're not going to pack the same punch as a full range system. For example, if you're blasting a little James Blake through these guys, you're not going to feel the bass. However, that's an easy issue to address by picking up a good subwoofer.
Ultimately, you'd be hard pressed to find better value for audiophile speakers at this price point. I fully believe that these are the best speakers for vinyl under $500. They sound great, look great, and the small size makes them very space efficient. We highly recommend them for starting out your own hi-fi setup. You can buy a pair here.
Audioengine A5+ ($399-469 for a pair)
Audioengine's A5+ speakers are promoted as audiophile-quality speakers at an affordable price. Based on my experience with them, I'd say that is a pretty good description of what you'll get. They offer excellent separation along with surprisingly smooth low end.
What really makes the A5+ speakers an attractive option for many people, though, are some of the extra features that you don't find in other speaker systems. For example, they offer a built-in power amplifier, a remote control, a 3.5 mm stereo jack (so you can connect them straight to your computer or smartphone as a standalone pair of audiophile computer speakers), RCA inputs, and a USB power port (for charging an iPhone or other device).
These extras make them perfect if you just need speakers to blast music from your iPhone or computer without the need for other components such as a receiver (you'd need a phono-in at a minimum to use them with a turntable though).
All and all, not a bad pick for someone who'll be primarily playing a lot of digital music at home. You can buy a pair here.
PSB Image T6 Tower ($1299 for a pair)
When it was time to upgrade our Alpha B1's we immediately looked to the PSB Image T6 Tower speakers. They sport a pair of 6.5-inch woofers, one 5.25-inch midrange driver, and a 1-inch titanium dome tweeter. They're incredible.
Remember how we said the Alpha B1's didn't pack enough punch to fully do justice to a James Blake LP (without a subwoofer that is)? That's not an issue here. You'll get enough low end out of these guys to ensure that your neighbors hate you for eternity. These are powerful audiophile home speakers.
Meanwhile, spin Spoon's Gimme Fiction and you'll fall in love with the separation and spacious soundstage that the T6 Tower speakers provide. You can close your eyes and almost point to where Britt Daniel should be standing in relation to the rest of the band. They simply provide beautiful clarity at high, mid and low ranges.
At over a grand, they may not be cheap – but they are worth every penny. In fact, when compared to similar products on the market by other manufacturers, they're a steal at this price. For most people, these are all the speaker you'd ever need.
In fact, they are some of the most highly-reviewed speakers on the market having received Editor's Choice Awards from everyone from Absolute Sound to CNET. Personally, I can't say enough good things about them. You can buy them here.