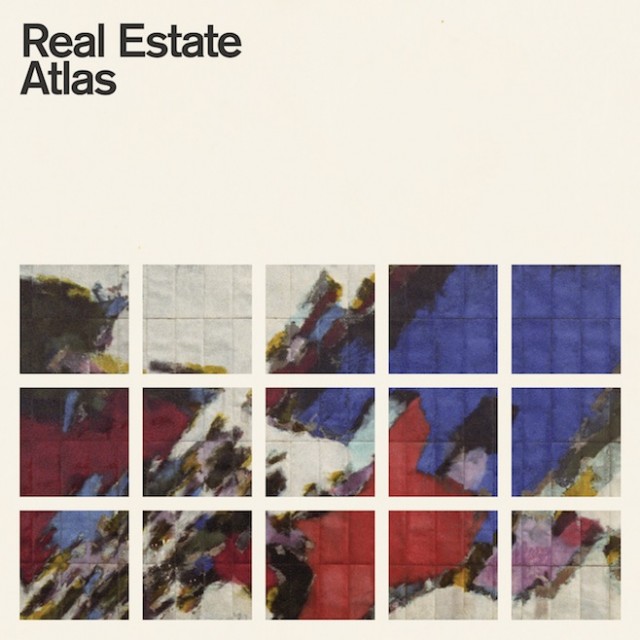 OK. Let's start with a disclaimer. It's cool if you're not into Real Estate. After all, I know people with good taste who don't like Radiohead or Elliot Smith. And you know what? To each their own. I'm not going to judge. But, with that said, if you don't like Real Estate specifically because you think they're "boring" then you can just GTFO now. If you can't appreciate a laid-back, mid-tempo groove with subtlety, we probably can't be friends. Or, at the very least, we shouldn't listen to records together. I'm firmly of the belief that American Analog Set is punk as $*%#. And although Real Estate have a very different sonic signature, they're in the same camp. Punk as $*%#.
If you're still with me then I think you're going to love the new Real Estate record Atlas. It's the type of record you'll want to sink into. It's an album built upon subtlety and the idea that sometimes less is more. Its an album that grows on you with repeated listens thanks to an enveloping ambiance, warm vibes, and composed soundscapes that are as intricate as they are delicate. But perhaps best of all, thanks to primary lyricist Martin Courtney, it's an album that nearly anyone can relate to.
As with Real Estate's prior releases, it's the band's ease and familiarity with one another than really takes their work to the next level. Time and again, Courtney and guitarist Matt Mondanile weave together perfectly balanced, golden-hued melodies that are both mature and laid back. Similarly, bassist Alex Bleeker and drummer Jackson Pollis kick out jazzy, free-wheeling rhythms that effortlessly anchor those vibes in place. And, not to be forgotten, keyboardist Matt Kallman, who joined the group during the recording of this album, sounds right at home on tracks like the warm and shimmery "Primitive."
Yes, Atlas is great background music. Let it hum in the background at a party or while you're cooking dinner. But, if you really want to make the most of it, spend some time just soaking it in all on it's own. It's worth it.
You can (and should) buy Atlas from Insound. The album's sunset vibes and cool, laid-back temperament make it the perfect Musical Pairing for Kasey's recipe for Grapefruit Popsicles. They are the perfect combo for dreaming about the coming Spring/Summer.