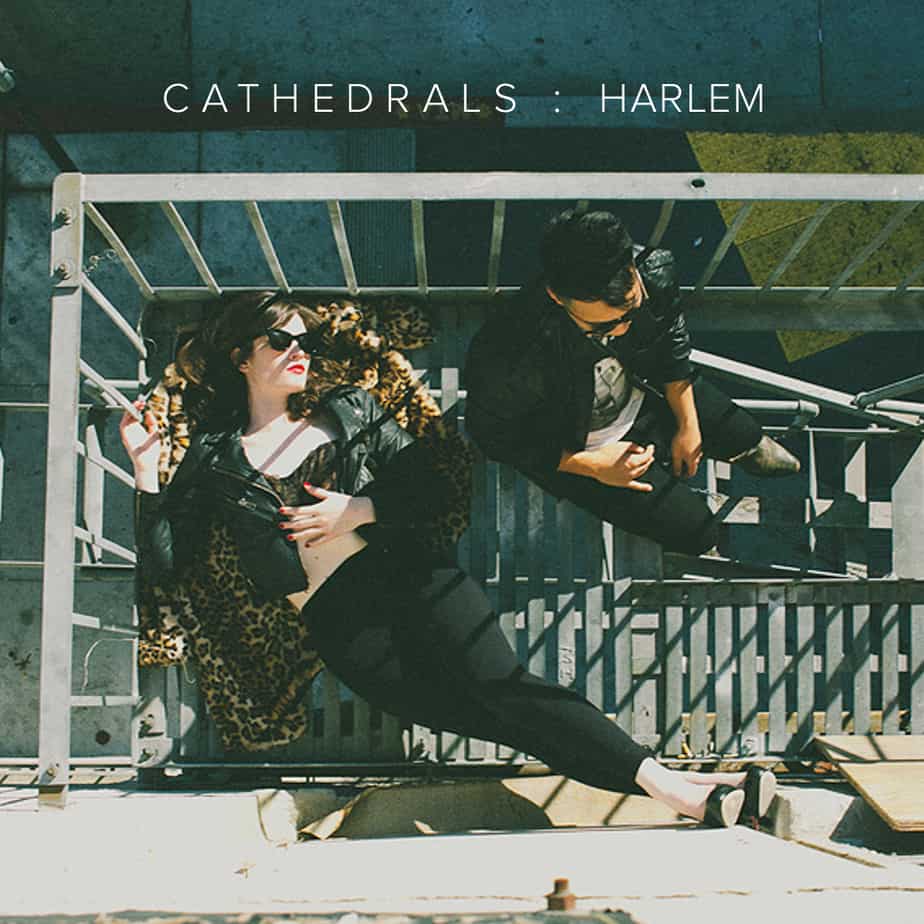 Pairings Box subscribers will recognize "Harlem" as the flip-side of the elusive CATHEDRALS "Unbound" 7-inch we released late last year. The a-side "Unbound" was an immediate hit piling up 100,000 plays in less than a week (it's now reached well over 300,000 plays) and the highly-sought after single sold out just as fast. We weren't able to share "Harlem" publicly at the time, which meant that only people who'd acted quick to grab a copy of the single were able to hear the latest track from the rising San Francisco duo (Johnny Hwin and Brodie Jenkins). It's a big freaking mega jam, so I'm excited we can finally share it with everyone.
As I mentioned in our tasting notes that accompanied the single, "Here, a skittering rhythm and bright stabs of electric guitar are underscored by short staccato bursts of Jenkins' cooing, layered vocals as she sings, 'tell me what you want to know and I'll give you quite a show.' The melody builds before unraveling at a fiery middle eight built from booming percussion and sharply angular guitar riffs as Jenkins beckons in vertigo-inducing slow motion, 'come to my door.'"
It's so, so good and further proof that we weren't messing around when we listed CATHEDRALS as one of our Top New Artists to emerge in 2013. Take a listen and see for yourself.
For real, you should follow them on Facebook.